!- By InfoLink "http://www.umbc.edu/cwit" Don't Edit ->
Syllabi on the Web for Women- and Gender-Related Courses
Last updated: July 15, 2006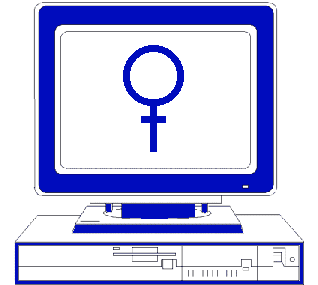 The following disciplinary sections contain approximately 600 syllabi for women- and gender-related courses. Courses that make substantial use of the Internet carry the designation ++; those making at least some use carry the designation +. Dates indicate when the files were last updated. PLEASE NOTE THAT THESE FILES HAVE NOT BEEN UPDATED IN YEARS. I am tempted to remove them from the Internet, but people keep telling me that they have found them useful, so I've left them up, at least for now.
---
Of related interest:
Women's Studies Database: Syllabi
This collection at the University of Maryland at College Park contains well over a hundred syllabi, arranged into 20 subject categories. Most are in typescript and make no use of the Web.

Syllabus Finder
A search tool from the Center for History and New Media. You can search by keywords, phrases, names, or titles from among more than half a million syllabi.

Campus Compact
Campus Compact offers an extensive array of syllabi organized by discipline. Women's Studies is one of the listed disciplines, but there may well be Women's Studies syllabi included under some of the other disciplines as well.
---
Copyright 2006 by Joan Korenman.
---
Back to Women's Studies Online Resources