!- By InfoLink "http://www.umbc.edu/cwit" Don't Edit ->
Syllabi on the Web for Women- and Gender-Related Courses
Last updated: July 15, 2006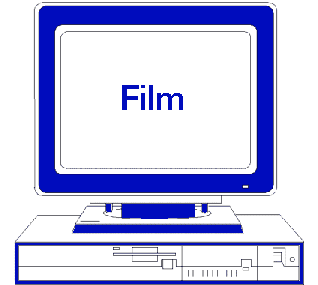 Film
The following are syllabi for women- and gender-related Film courses. Courses that make substantial use of the Internet carry the designation ++; those making at least some use carry the designation +.
Film Directors: Women Filmmakers (English 239)
Gwendolyn Audrey Foster (Univ. of Nebraska, Lincoln)

Gender and Film (FREN 5338/WOMS 4392)
Kimberly Van Noort (Univ. of Texas, Arlington)

+ Gender in Contemporary French Cinema: From Outremer to Amélie (French 375)
Mireille Rosello (Northwestern Univ.)

German Women Filmmakers (GN 404/552/WL 390)
Elaine Martin (Univ. of Alabama)

German Women Filmmakers (German 281)
Silke von der Emde and Monika Treut (Vassar College)

+ Images of Women in French Cinema (Fr192e)
Jean-Marie Apostolides (Stanford Univ.)

+ Women and South Asian Cinema (AMTR/WMST 300)
Laura Parsons (Univ. of Virginia)

+ Women Directors (DMS 440/540)
Caroline Koebel (State Univ. of New York at Buffalo)
See also Cultural Diversity in the Media, in COMMUNICATIONS; Gender and Class in Jane Austen's England, Gender, Ethnicity, and the Fictional Female Body, and Women's Writing and Film in Latin America and the Caribbean, in LITERATURE IN ENGLISH; Revolution and Love in Russian Film, in MODERN LANGUAGES; and Feminist Theory: Women and Autobiography, in WOMEN'S STUDIES.
---
Back to syllabi main page