!- By InfoLink "http://www.umbc.edu/cwit" Don't Edit ->
Syllabi on the Web for Women- and Gender-Related Courses
Last updated: July 4, 2006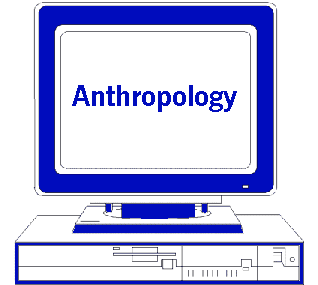 Anthropology
The following are syllabi for women- and gender-related courses in anthropology. Courses that make substantial use of the Internet carry the designation ++; those making at least some use carry the designation +.
Anthropology of Gender (ANT 405)
Dorothy D. Wills (California State Univ., Pomona)

The Anthropology of Gender: Cross-Cultural Perspectives (ANTH 121/WS 121.80)
Diane Bell (George Washington Univ.)

+ Anthropology of Sex and Gender (ANTH 344)
Charlene Makley (Reed College)

Anthropology of Sex, Gender, and Power (Anthropology 411)
Peggy R. Sanday (Univ. of Pennsylvania)

+ Archaeology of Gender (Anthropology 500)
Allen Zagarell (Western Michigan Univ.)

Borders and Betrayals: Engendering Cultural Identities (WS 1101)
Kath Weston (Harvard Univ.)

+ The Contemporary American Family (ANTH 21A.230J/WMN 456J)
Jean Jackson (MIT)

+ Development Anthropology: Applied Approaches to Gender & Development (ANTHRO 161)
Nandini Gunewardena (UCLA)

+ Gender and Archaeology (Anthropology 156-381)
Bettina Arnold (Univ. of Wisconsin - Milwaukee)

Gender and Sexuality in the Americas (ANTH 3375E)
Ana M. Juárez (Southwest Texas State Univ.)

Households, Family, and Gender (ANTHRO E610)
Richard Wilk (Indiana Univ.)

+ Identity and Difference (Anthropology 21A.218J)
Susan Silbey (MIT)

+ Women and Social Movements (ANTHRO/WS M155Q)
Sondra Hale (UCLA)

Women in Cross-Cultural Perspective (AN 50)
Sharon Gmelch (Union College)
See also Feminisms in an International Context, in POLITICAL SCIENCE/INTERNATIONAL RELATIONS.
---
Back to syllabi main page