!- By InfoLink "http://www.umbc.edu/cwit" Don't Edit ->
Syllabi on the Web for Women- and Gender-Related Courses
Last updated: July 9, 2006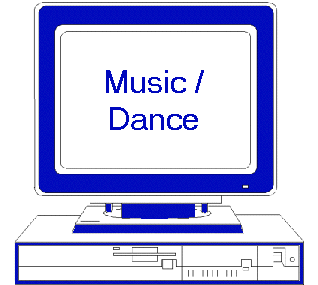 Music
The following are syllabi for women- and gender-related Music and Dance courses. Courses that make substantial use of the Internet carry the designation ++; those making at least some use carry the designation +.
Archive of Syllabi in Women's Studies in Music

Gender and Rock Culture (RTF 359s)
Mary Celeste Kearney (Univ. of Texas, Austin)

The Gendering of Music in Cross-Cultural Perspective (WS1160)
Su Zheng (Harvard Univ.)

Music, Gender, and Sexuality from the Middle Ages to the Present (MUS/WOM 334)
Rob C. Wegman (Princeton Univ.)

+ Prima Donna, (Pre) Madonna: Cultural Constructions of Women in Music and Literature (English 257F)
Grace Kehler (Univ. of Western Ontario, Canada)

+ Race, Politics, and Gender in American Music (AMTH 024)
Patrick Warfield (Georgetown Univ.)

Sexuality and Race in Popular Music: From Bessie Smith to Riot Grrl (LGBTS 197/WOMSTD 185)
Alice Echols (UCLA)

Traditions in American Concert Dance: Gender and Autobiography (Music and Theater Arts 21M.670)
Thomas DeFrantz (MIT)

Women and Creative Music (Music 016)
Pauline Oliveros (Mills College)

Women Composers: A Historical Overview (MUH 5625)
Ken Keaton (Florida Atlantic Univ.)

Women, Gender, and Music (MUSC 286)
Roberta Lamb (Queen's Univ., Canada)

Women in Music (Honors 260)
Mary Natvig (Bowling Green State Univ.)

Women in Music (M510)
Ayana Smith (Indiana Univ.)

+ Women in Music (MUHL 428)
Maria Anna Harley (Univ. of S. California School of Music)

Women-in-Music Course Syllabi (IAWM)

++ Women Making Music (Music 51:01)
J. Michele Edwards (Macalaster College)

Women, Representation, and Music in Selected Folk Traditions of the British Isles and North America (SP 694)
Ruth Perry (MIT) and Judith Tick (Northeastern Univ.)
See also Gendering Area Studies: Arts and the Boundaries of Identity in WOMEN'S STUDIES.
---
Back to syllabi main page