!- By InfoLink "http://www.umbc.edu/cwit" Don't Edit ->
Syllabi on the Web for Women- and Gender-Related Courses
Last updated: July 12, 2006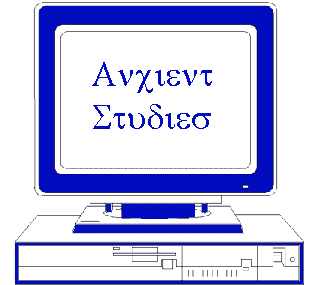 Ancient Studies/Classics
The following are syllabi for women- and gender-related courses in ancient studies/classics. Courses that make substantial use of the Internet carry the designation ++; those making at least some use carry the designation +.
++ Diotima: Materials for the Study of Women and Gender in the Ancient World
An enormous and valuable collection of syllabi and other teaching materials!

++ The Feminine Archetype in Myth and Art (CLS/WMS 061)
Barbara F. McManus (College of New Rochelle)

+ Gender and Race in Ancient Greek Myths (CLAS 4375)
Dora C. Pozzi (Univ. of Houston)

++ Gender and Sexuality in the Classical World (CLAS/WMS 351)
Laura K. McClure (Univ. of Wisconsin--Madison)

+ Latin By and About Women, from Classical to Modern Times (Latin 221)
Paula Debnar (Mt. Holyoke College)

Representations of Sexuality in Ancient Greek Art (ARTH 708)
Marjorie Venit (Univ. of Maryland, College Park)

+ Sex and Gender in the Ancient World (Classics 329)
Froma Zeitlin (Princeton Univ.)

Sexuality and Gender in Antiquity (S3155)
Anise K. Strong (Columbia Univ)

+ Women and Gender in Ancient Egypt (UC 150 004)
Terry Wilfong (Univ. of Michigan)

++ Women and the Polis (CCIV 243/WMST 211)
Marilyn Katz (Wesleyan Univ.)

++ Women in Ancient Cultures (Gender 2001)
Kimberly M. Radek (Illinois Valley Community College)

+ Women in Antiquity (HIST 111)
Judith Lynn Sebesta (Univ. of South Dakota)

++ Women in Antiquity (WST 4-264)
John Gruber-Miller (Cornell College)

++ Women in Antiquity (Classics 135)
Betsey Halpern and Jennifer Goodall (Tufts Univ.)

++ Women in Antiquity: Greece (CLAS/WMST 2100)
John Gibert (Univ. of Colorado at Boulder)

+ Women in Classical Antiquity (CC 348/WS 345)
Barbara Goff (Univ. of Texas at Austin)
See also Archaeology of Gender and Gender and Archaeology, in ANTHROPOLOGY; Ancient Literature: Images of Masculinity in MASCULINITY; Plato: Gender and Metaphysics in Plato's Dialogues on Eros (Phaedrus, Symposium) in PHILOSOPHY; The Mythic Woman in Legend and Religion; Greek Goddesses, Women and Religion in Antiquity, and Women's Spirituality in the Roman Empire and the Early Middle Ages in RELIGION/THEOLOGY; and Gender & Sexuality: Ancient and Modern in SEXUALITY/SEXUAL ORIENTATION.
---
Back to syllabi main page