!- By InfoLink "http://www.umbc.edu/cwit" Don't Edit ->
Syllabi on the Web for Women- and Gender-Related Courses
Last updated: July 9, 2006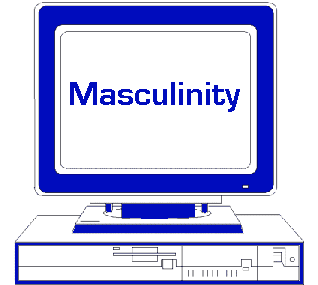 Masculinity
The following are syllabi for courses focusing on masculinity. Courses that make substantial use of the Internet carry the designation ++; those making at least some use carry the designation +.
++ Ancient Literature: Images of Masculinity (CLAS 210)
Tom Sienkewicz (Monmouth College)

+ At the Frontiers of Masculinity (05-012-14)
Elizabeth Green Musselman (Southwestern Univ.)

Contested Masculinities (SOC 295-01)
Amanda Udis-Kessler (Grinnell College)

Critical Approaches to Masculinities (WMST 2240)
Scott Kiesling (Univ. of Pittsburgh)

History of Manhood in America, 1750-1920 (History 52)
Bruce Dorsey (Swarthmore College)

Masculinities: The Cultural Construction of Male Gender and Sexuality (ANTH 197L)
Peter B. Hammond (UCLA)

Men, Masculinity, and Society (Sociology 127)
Todd Migliaccio (California State Univ., Sacramento)

Sociology of Men and Masculinity (Sociology 363)
Stephen Kulis (Arizona State Univ.)
See also Measuring Femininity and Masculinity in PSYCHOLOGY.
---
Back to syllabi main page