!- By InfoLink "http://www.umbc.edu/cwit" Don't Edit ->
Syllabi on the Web for Women- and Gender-Related Courses
Last updated: July 8, 2006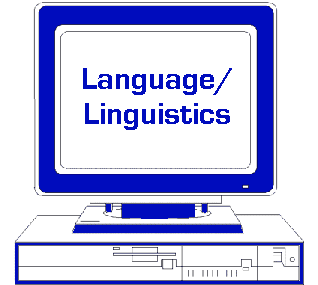 Language/Linguistics
The following are syllabi for women- and gender-related courses in Language and Linguistics. Courses that make substantial use of the Internet carry the designation ++; those making at least some use carry the designation +.
Council on the Status of Women in Linguistics (COSWL) Language and Gender Syllabi Collection
More than two dozen syllabi from varied disciplines; all in typescript. Last updated 1995.

Feminist Expository Writing
Hildy Miller (Univ. of Minnesota)

++ Feminist Linguistic Theory and 19th Century British Women Writers
Julie Shaffer (Univ. of Wisconsin, Oshkosh)

+ Feminist Rhetoric (Eng 6323)
Dene Grigar (Texas Woman's Univ.)

++ Histories of Feminist Rhetorics and Writing Practices (grad course)
Cheryl Glenn, Andrea Lunsford, and Kathleen Welch (3 universities)

+ Language and Gender (ENGL 495)
Johanna Rubba (California Polytechnic State Univ.)

++ Language and Gender (Linguistics 156)
Penelope Eckert (Stanford Univ.)

+ Language and Gender (ANTH 242)
Ellen Contini-Morava (Univ. of Virginia)

Language and Gender (ENGL 473)
Gail Stygall (Univ. of Washington)

Language, Gender, and Sexuality (Linguistics 132)
Mary Bucholtz (Univ. of California, Santa Barbara)

+ Language, Women, and Gender (HSS 230)
Constance J. Ostrowski (Schenectady County Community College)

Rhetoric and Gender (English 685)
Christy Desmet (Univ. of Georgia)

++ Seminar in Chinese Linguistics: Language and Gender (Chinese 889)
Marjorie Chan (Ohio State Univ.)

Women in the Web: Ways of Writing in Historical Perspective (WMST 488B)
Katie King (Univ. of Maryland College Park)
See also He Said, She Saidin MODERN LANGUAGES; and Gender and the Rhetoric of Science and Technology and Gender, Language, and Science, in SCIENCE/TECHOLOGY.
---
Back to syllabi main page