!- By InfoLink "http://www.umbc.edu/cwit" Don't Edit ->
Syllabi on the Web for Women- and Gender-Related Courses
Last updated: July 7, 2006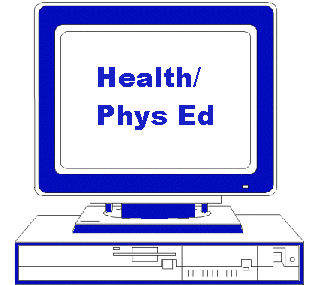 Health/Physical Education
The following are syllabi for women- and gender-related Health or Physical Education courses. Courses that make substantial use of the Internet carry the designation ++; those making at least some use carry the designation +.
Comparative Approaches to Women and Health (WS 394E)
Elise G. Young (Westfield State College)

Constructing Women and Health: From Menarche to Menopause
Karen Rader and Marcia Hurst (Sarah Lawrence College)

++ Family Violence and Prevention: Exploring the Issues (SW 3706)
Cari Michaels (Univ. of Minnesota)

+ Family Violence and the Practice of Public Health (SB 750)
Elaine J. Alpert (Boston Univ. School of Public Health)

Gender, Ethnicity, and Health (ANT 450/550)
Kathryn S. Oths (Univ. of Alabama)

++ Gender Violence in Global Perspectives (SW3705)
Diane Knust (Univ. of Minnesota)

Global Perspectives on Women's Health (ANTH 601.04)
Ivy L. Pike (Ohio State Univ.)

++ Interventions with Battered Women and Their Families (SW5707)
Jeffrey L. Edleson and Annelies Hagemeister (Univ. of Minnesota)

+ Women and Health
Univ. of Arizona

Women and Health Care in the U.S. (WS 125)
Saskia K. Subramanian (UCLA)

Women and the Health System (WORST 297D)
Janice Raymond (Univ. of Massachusetts, Amherst)

Women, Gender, Health: Introductory Perspectives (WGH 211)
Mindy Jane Roseman (Harvard School of Public Health)

Women's Health (HCSV/WMST/NURS 368)
Diana Flannery (California State Univ., Chico)
See also Women and Culture, in ANTHROPOLOGY; Women, Sport, and Media, in COMMUNICATIONS; and Human Biology, in SCIENCE, MATH, AND TECHNOLOGY.
---
Back to syllabi main page