!- By InfoLink "http://www.umbc.edu/cwit" Don't Edit ->
Syllabi on the Web for Women- and Gender-Related Courses
Last updated: July 9, 2006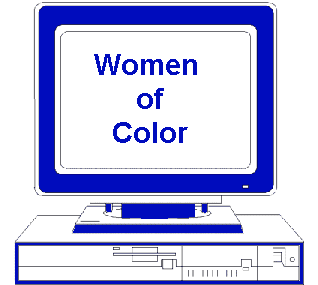 Women of Color
The following are syllabi for courses dealing with Women of Color. Courses that make substantial use of the Internet carry the designation ++; those making at least some use carry the designation +.
++ African American Studies (SOCA 324)
Mary Kay Schleiter (Univ. of Wisconsin, Parkside)

++ African Women: Changing Ideals and Realities (AFRI 061)
Roberta Ann Dunbar (Univ. of N. Carolina, Chapel Hill)

Asian American Women and Labor, Laws, and Love (AAS 197L)
Edith Wen-Chu Chen (UCLA)

Asian American Women: Gender, Race, and Immigration (WOMENSST 295b)
Miliann Kang (Univ. of Massachusetts, Amherst)

Black Feminisms
Naomi Pabst (Harvard Univ.)

The Black Woman: A Cultural Analysis (Black Studies 335)
Laura D. Head (San Francisco State Univ.)

Black Women and Religion in the United States (REL 33)
Yvonne Chireau (Swarthmore College)

Black Women's Narrative from Slavery to the Harlem Renaissance
Heather Hathaway (Marquette Univ. & CEPACS)

Chicana Feminism (WSM132A)
Sonia Saldivar-Hull (UCLA)

Contemporary Issues Among Chicanas (CHICANO/WS M154)
Vilma Ortiz (UCLA)

Gender and Sexuality in Asian America (AAS 197M)
Eric Estuar Reyes (UCLA)

++ Images of Latinas (LSIIb 066)
Viviana Rangil (Skidmore College)

Meditations on History: Black Women, Writing and Slavery
Farah Griffin (Univ. of Pennsylvania & CEPACS)

Race and Gender in Asian America (History 21H.153J)
Emma Teng (MIT)

Theorizing Black Feminisms (WOST 394H)
Alexandrina Deschamps (Univ. of Massachusetts, Amherst)

Women in East Asia (SOC 351)
Barbara Mori (California Polytechnic State Univ.)

Women in East Asia (EALC/WS 261)
Patricia Ebrey (Univ. of Illinois, Urbana/Champaign)

Women of Color: Genders and Sexualities (HISC 80F)
Angela Davis and Catriona Rueda Esquibel (Univ. of California, Santa Cruz)

+ Women of the Middle East
Barbara Bilge (Eastern Michigan Univ.)
See also Gender and Media in South Asia and Women, Minorities, and the Media, in COMMUNICATIONS; Race, Gender, and Economic Status, in ECONOMICS; Minority Women in Higher Education, in EDUCATION; Women and South Asian Cinema, in FILM; Comparative History of Women in the Middle East, Gender in Latin American, Women and Gender in the Middle East, and Women in Chinese History, in HISTORY; Feminist Theory, Law, and Race, in LAW; African Women Writers, Arab Women Writers, The Art and Politics of Black Women Writers, Asian American Women Writers, Literature by Black Women Writers, Venus Rising: Fiction, Criticism and Theory by Black Women, Visions and Voices: Alice Walker, Women's Writing and Film in Latin America and the Caribbean, and Women Writers of the Near and Far East, in LITERATURE IN ENGLISH; Global Feminisms: Third World Women's Movements, Popular Culture, Gender, and Sexuality in Japan, Women and Gender in Southeast Asia, Women and Third World Politics, Women, Ecology, and Development, Women in Contemporary Global Context, and Women in Japan, in POLITICAL SCIENCE/INTERNATIONAL RELATIONS; Psychology of Race/Gender among African Americans in PSYCHOLOGY; Feminist Theology in Third World Perspective, Women and Buddhism, Women in Chinese Religion, Women in Islam, in RELIGION; The Man-Made Woman: Technology, Race, and Women's Bodies in the 19th & 20th Century U.S., in SCIENCE/TECHNOLOGY; and Critical Race Feminist Theory in WOMEN'S STUDIES.
---
Back to syllabi main page