Copenhagen Cycles Journey (video, 2015) was the Times Square Midnight Moment, all of July, 2015.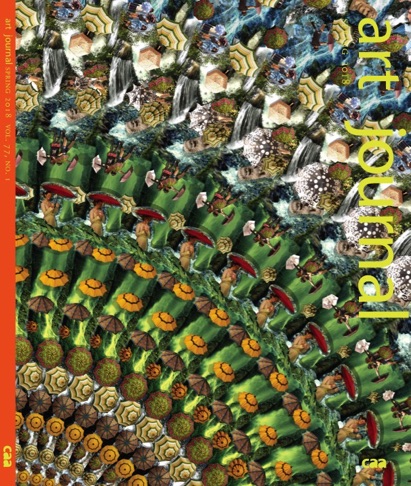 Featured artist in Art Journal, Vol. 77:1 winter/spring 2018.
Seeking Motion Hidden Feb 24 - Mar 31 2018 Ronald Feldman Gallery 31 Mercer St. NYC
Flora 2018, UV-cured pigment on vinyl and polycarbonate, mechanism, sync strobe, 47"x47"x4"
A motion portrait of Flora Muybridge, wife of Eadweard Muybridge. Her lover was murdered by EM, the child of their affair orphaned, and Flora died of what seemed like a broken heart. She was 24.
Shake the World performance - work-in-progress
Spinning my images live with collaborator/musician/composer Rudresh Mahanthappa. Premiering fall 2020. This unfinished segment is inspired by Gandhi's words "We are constantly being astonished these days at the amazing discoveries in the field of violence, but I maintain that far more undreamt of and seemingly impossible discoveries will be made in the field of nonviolence.