Eric Dyer is internationally recognized as a leading practitioner in the animated arts avant-garde. He has been honored as a Fulbright Fellow, Sundance New Frontier Artist, Creative Capital Grantee, and Guggenheim Fellow; while his films have won numerous awards, including Best Animated Film and Best Experimental Film at the Ann Arbor Film Festival, and Jury's Choice, Jury's Citation, and Director's Choice awards at the Black Maria Film and Video Festival. Dyer has been a visiting artist at world-class institutions such as Carnegie Mellon University (Pittsburgh, USA), East China Normal University (Shanghai, China), California Institute of the Arts (Los Angeles, USA), and the Royal College of Art (London, UK). His films and interactive animated sculptures have been widely exhibited at prestigious international events and venues such as the Smithsonian National Gallery of Art (Washington, DC), Ars Electronica (Austria), Tabakalera (Spain), ARoS Museum of Modern Art (Denmark), the screens of Times Square (New York City), and at the Cairo and Venice Biennales. The importance of Dyer's work has also been recognized in leading academic books in the discipline of Animation Studies, including: Re- imagining Animation: the Changing Face of the Moving Image (Bloomsbury); Pervasive Animation (Routledge); Animation: A World History (Routledge); The Crafty Animator: Handmade, Craft-based Animation and Cultural Value (Palgrave); Art Journal (CAA publications); and A New History of Animation (Thames and Hudson). His talk on TED.com, The Forgotten Art of the Zoetrope [go.ted.com/ericdyer] communicated his art practice to the general public and has been viewed over 1.1 million times. He is represented by the Ronald Feldman Gallery in New York City.
"By displaying the concrete machinery of illusion simultaneously driving an environmental, cinematic experience, Dyer fundamentally advances the staid practice of video installation." George Griffin, independent animation artist and voting member of the Academy of Motion Picture Arts and Sciences
"…a most unusual and very old 19th century zoetrope cyclical device using 21st Century combined techniques… places [Dyer's work] in a separate category that may have to be invented." Bill Matthews, Head of Training, Disney Features
"Dyer's work bestrides cinema and gallery, time and technology, animation and animus, and effectively re-imagines animation through its long, lost past." Paul Wells, Editor, Animation Practice, Process & Production Journal
Leading scholars in the field of moving image art have described Dyer's sculptures as "a whole new area of film experimentation and exploration," and that they "breathe new life into animation as an art form."
Reviving the Zoetrope's Lost Evolution - video of talk @ Society for Animation Studies Conference
Artist Transforms Zoetropes From Retro Visuals To The Stuff Of Fine Art, Huffington Post
Eric Dyer video profile, Baker Artist Awards
Eric Dyer: Modern Master of the Zoetrope, Creative Capital profile video
Midnight Moment July 2015: Eric Dyer "Copenhagen Cycles Journey"
The Forgotton Art of the Zoetrope, Eric Dyer's talk on TED.com
eric[at]ericdyer[dot]com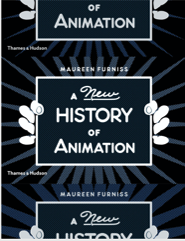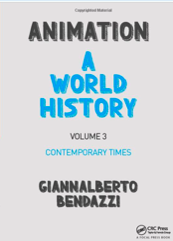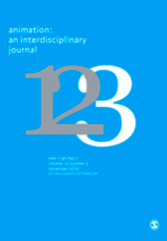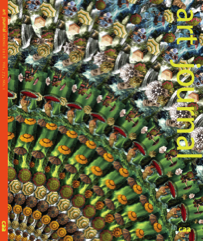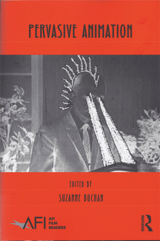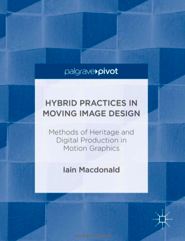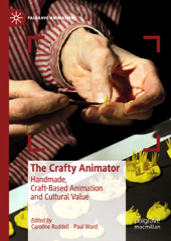 Dyer's work appears in these publications:
A New History of Animation
Ch. 24: Animation in the Art World
Animation: a World History,Vol. 3 Contemporary Times, p. 34
Animation: an Interdisciplinary Journal #123, "Concrete Animation" by George Griffin
Pervasive Animation
"Eric Dyer: Bicycling Futurist, Cinetropist, Pixellator" G. Griffin
Art Journal, 77:1
"Material Motion" pp. 71-86
Hybrid Practices in Moving Image Design, Ch. 10 "Eric Dyer: Moving Image Artist"
Re-imagining Animation: the Changing Face of the Moving Image, "Reclaiming Animation History II"
The Crafty Animator: Handmade, Craft-based Animation and Cultural Value, Ch. 9 "Q&A with Eric Dyer"