My group performs research in environmental engineering and science with a focus on the fate, effects, and remediation of toxic pollutants in the environment. My research group explores fundamental process mechanisms that control organic contaminant fate in soils, sediments, and aquatic environments. We use multidisciplinary tools to investigate exposure and bioavailability of organic and metal contaminants to organisms. The new understanding is used to develop novel remediation technologies and site-specific remediation goals. Current research projects broadly fall under three areas of Environmental Engineering: 1) assessment of pollutant fate and bioavailability, 2) analytical methods for the assessment of pollutant bioavailability, 3) development, demonstration, and transition of novel remediation technologies for polluted sediments. Recent projects have focussed on contaminants such as PCBs, PAHs, pesticides, dioxins, and mercury.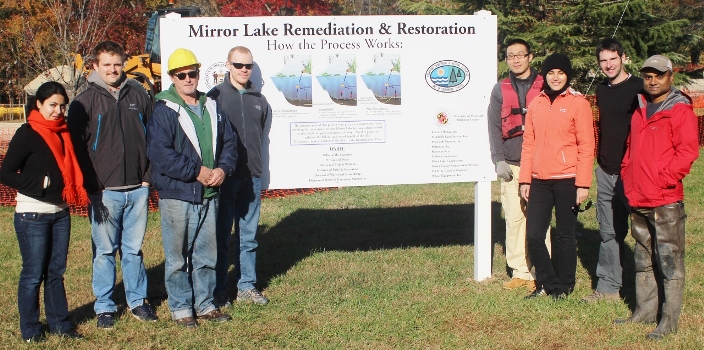 Research Group (2014): L to R: Meg, Eli, Rick (DNREC), James, Huan, Hilda, Jose, Upal, not in picture: Trevor, Natasha.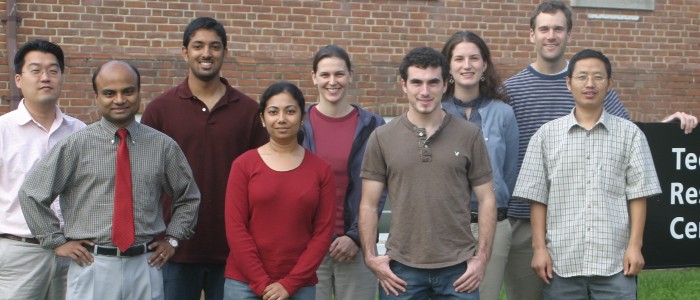 Research Group (2006): L to R: Joon (Res. Assoc.), Upal, Jeff (M.S.), Piuly (Ph.D.), Katie (M.S.), Adam (M.S.), Barbara (Ph.D.), Phil (Ph.D.), Xueli (Ph.D.), Not in Picture: Sonja (Res. Assoc.), Jennifer (M.S.).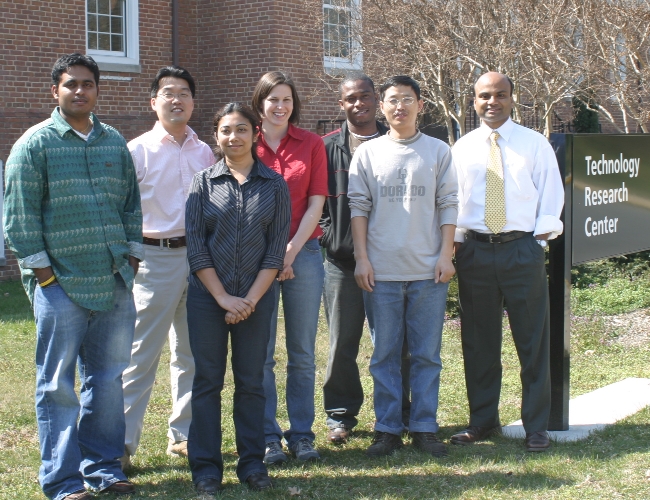 Research Group (2005): L to R: Joon, Piuly, Katie, Nii, Xueli, Upal