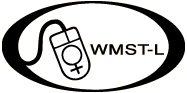 Readings For Men
In the Fall of 1993, Paula Goldsmid sent a query to WMST-L requesting recommendations for readings about gender and/or feminism for well-intended men who were new to these issues. In November, she posted the following summary of the responses she received. In January 1995 Judith Lorber posted a bibliography of recommended readings about men and feminism on the Usenet newsgroup soc.feminism. That bibliography is included with Prof. Lorber's permission as Part 2 of this file.
PAGE 1 OF 2
---
Date: Wed, 10 Nov 1993 16:46:33 -0800
From: Paula Goldsmid
Subject: Readings for Male Beginners
Thanks to all who responded to my request for brief, accessible readings for men good of heart but ignorant on gender issues/feminism. The following is most of what I've received so far, and includes some comments from contributors (ie "I" below is many different people, none of whom is me). Additional contributions are welcome; respond privately and I'll post again if more come in. Apologies for length, but I decided to include contributors' comments because I find them helpful in deciding what to browse.
Paula Goldsmid plgoldsm@uci.edu
---
Margaret Anderson & Patricia Hill Collins (eds) Race, Class, & Gender (Wadsworth 1992) includes a variety of pieces by people from varied cultural backgrounds; both female and male students in mixed-gender classes responded very positively.

Cracking the Armour--Power and Pain in Men's Lives, Michael Kaufmann, Penguin 1993 male cultural experience from a feminist point of view; easy to read, to the point, doesn't bash men but points out some of the sources of male violence, relationship problems etc.

Alex McDavid "Feminism for Men101: Educating Men in `Women's Studies" in Feminist Teacher vol. 3 #3 (1988) pp. 25-33; w/course proposal, reading list, discussion topics.

One of the best short pieces I've seen is contained in Suzette Haden Elgin's book The Gentle Art of Verbal Self-defense (Prentice-Hall 1980) which has in the back two pieces on gender differences in communication, one for men and the other for women; succinct, clear, w/sense of humor. [NB: The Last Word on TGAof VS-d Prentice-Hall 1987 may or may not have same pieces]

Franklin Abbot (ed) Men and Intimacy: Personal Accounts Exploring the Dilemmas of Modern Male Sexuality (Freedom, CA: The Crossing Press, 1990) and New Men, New Minds: Breaking Male Tradition (same publisher, 1987); revealing, confessional accounts by men of experiences and difficulties: a mode of writing is familiar to feminists from a decade or more ago, but still fairly new for men, many of whom are unable to share these issues with other men and are awkward about hearing them, into the bargain. Another text in the same vein is John Hoyland (ed) Fathers and Sons (London: Serpent's Tail, 1992).

Cooper Thompson "A New Vision of Masculinity" from New Men, New Minds (above). I use several articles from that book in a short intro to men's issues within an intro women's studies course. The nice thing about these articles for men is that they show how patriarchy can also harm men without turning it into a discussion of "men's rights".

Somewhat more "technical" titles which nevertheless contain a fair proportion of self-examining, self-critiquing pieces: Michael Kimmel, Changing Men: New Directions in Research on Men and Masculinity (Beverly Hills, CA: Sage, 1987) and Michael Kimmel and Michael A. Messner (eds)Men's Lives (New York: Macmillan 1989)--the latter has just gone into a new edition, but I haven't yet seen it and so don't know what's been added and dropped.

Joseph A. Boone and Michael Cadden (eds) Engendering Men: The Question of Male Feminist Criticism (New York and London: Routledge, 1990) also addresses the question of feminism, but is perhaps a more technical kind of text.

John Stoltenberg, Refusing to be a Man: Essays on Sex and Justice (New York: Penguin-Meridian, 1990) deals directly with issues such as pornography,relationships between men and women, &c., but many male readers find its self-excoriating manner and Stoltenberg's apparent desire to crucify himself for the whole of mankind's (yes, I mean "mankind") oppression of womankind irritating! Another respondent says the most radical writings for feminist/profeminist men I have seen.

Stoltenberg also has a new book coming out soon called The End of Manhood which I haven't seen yet. He also has a set of 4 videos for men called "Sex & Selfhood". I haven't yet seen them; info from:

Kundshier/Manthey Video Design
614 East Grant Street
Minneapolis, MN 55404
Jon Snodgrass (ed), A Book of Readings for Men against Sexism (1977 Times Changing Press); serious reading, in some ways more radical than some more recent stuff.
Richard P. Kluft, "On the apparent Invisibility of Incest: A personal Reflection on Things Known and Forgotten" in Kluft (ed) Incest-Related Syndromes of Adult Psychopathology (American Psychiatric Press, 1990). A psychiatrist, on his personal realization of the reality of sexual abuse, quite good, acc to the men who have read it. Don't be put off by the awful book title; the essay is personal.
Two excellent articles in Women: A Feminist Perspective by Jo Freeman (Mayfield 1975. 1984. 1989) influenced me greatly when I (male) was beginning to look at the messages of feminism: "The Rape Culture" by Dianne F. Herman and "SexualTerrorism" by Carole J. Sheffield.
Evelyn Ashton-Jones & Gary Olson, The Gender Reader (pub? date?) some fun readings & good discussion starters
Peggy McIntosh, "White Privilege: Unpacking the Invisible Knapsack" published in several versions; a short (4 pp) one appeared in journal Peace & Freedom sometime in the early 80s. Focusing on race, it seems to be less painful for men, and many catch on right away.
"Chilly Climate" reports written by Bernice Sandler and others, first of which was published in 1972 by the Association of American Colleges Project on the Status and Education of Women.
Donna Jackson, How to Make the World a Better Place for Women in Five Minutes a Day (Hyperion, date?). Fairly easy reading and practical; aimed at women mostly but easily adaptable to men.
Michael S. Kimmel & Thomas E. Mosmiller (eds), Against the Tide: Pro-Feminist Men in the U.S., 1776-1990, a documentary history (Beacon 1992)
Add'l suggestion: modifying behaviour, such as requiring documents and statements to avoid gendered/sexist language, has some effect, if only because it makes men think twice about what they say and how they say it.
---
For information about WMST-L
WMST-L File List