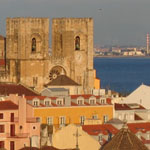 Anne E. Brodsky is a community /clinical psychologist whose teaching, research and practice focuses on the resilience, psychological sense of community (PSOC), gender, and the role of communities in creating and resisting societal risks and oppressions, including community violence, poverty, racism, sexism and homophobia. Using qualitative, feminist methods, she has explored resilient processes and the role of psychological sense of community for single mothers raising children in risky neighborhoods of Washington, DC; low income women in a holistic job training and education program in Baltimore, MD; Afghan women in Pakistan and Afghanistan; and immigrant communities in the U.S. She is the author of a book, titled With All Our Strength, over 30 academic articles and chapters, and many popular press articles on these subjects.

Between July 2001 and 2007, Dr. Brodsky made 8 trips and spent 9 months Pakistan and Afghanistan interviewing over 200 Afghan women, children and men about the conditions, needs, concerns, risks and resilience of Afghan women. During these visits she has stayed in Afghan refugee camps and urban communities, toured schools, orphanages, mental health programs, income generating projects, and provided mental health trainings, English tutorials, and program consulting to grass roots Afghan women's organizations. In the U.S. she also works to raise awareness of Afghan women's ongoing struggles, give voice to Afghan women's lives and concerns, and raise money to support their efforts to actively resist oppression through education, political action and advocacy for their human rights.

Dr. Brodsky is a graduate of Vassar College, received her M.A. and Ph.D. from the University of Maryland College Park, completed her clinical internship at Massachusetts Mental Health Center, Harvard Medical School, and completed a Post Doctoral Fellowship in the Johns Hopkins University Bloomberg School of Public Health. She is currently Professor of Psychology, Associate Dean in the College of Arts, Humanities, and Social Sciences, and a past Director of Gender and Women's Studies at UMBC in Baltimore, MD, USA.