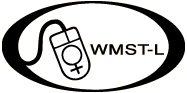 Toxic Tampons
The following discussion of possible health risks associated with
tampons took place on WMST-L in April 2001.  For additional WMST-L
files now available on the Web, see the WMST-L File Collection.
====================================================================
Date: Wed, 11 Apr 2001 15:17:20 -0500
From: Christine Smith <casmith AT MNSTATE.EDU>
Subject: toxic tampons
I have a student who is interested in researching the effects of
bleaching tampons.  There is some info that there are health risks
associated with bleaching.  I have an old Greenpeace flyer, and she is
finding contradictory information.  Any ideas for sources?

Christine Smith
Minnesota State University Moorhead
casmith    AT    mnstate.edu
====================================================================
Date: Wed, 11 Apr 2001 16:22:24 -0400
From: Joan Chrisler <jcchr AT CONNCOLL.EDU>
Subject: Re: toxic tampons
Tell her to contact the Boston Women's Health Book Collective.

Joan
====================================================================
Date: Wed, 11 Apr 2001 17:25:20 -0400
From: Jeannie Ludlow <jludlow AT BGNET.BGSU.EDU>
Subject: Re: toxic tampons
I would encourage your student to contact the regional EPA office and
ask some questions (once she has done a bit of homework).  The best
book on this topic that I know of is "Whitewash" by Armstrong and
Scott.

I had done a good bit of research (for teaching) into this topic many
years ago.  However, in 1998 I was also told by a regional (Chicago)
EPA official (whose name/contact info are buried on my desk at home,
probably--I'll look) that paper pulp is no longer bleached in such a
way that dioxins are left behind in the paper products.

I live in Ohio, whose state EPA is rated one of the worst in the
nation.  Therefore, I may be overly sceptical.  However, if your
student does talk with any officials, I would really love to hear
what she learns.

Tell her good luck!
Jeannie
--

+x+x+x+x+x+x+x+x+x+x+x+x+x+x+x+x+x+x+x+x+x+x+x+x+x+x+x+x+x+x+x+x+x+x+x+x+x+x

Dr. Jeannie Ludlow                jludlow    AT    bgnet.bgsu.edu
Dir. Undergraduate Program            
American Culture Studies            spring 2001 office hours:
107 East Hall                     T 9:30-noon & 1:30-4:00;
Bowling Green State U                 WF 1:30-4:00; & by appt.
Bowling Green OH 43403
====================================================================
Date: Wed, 11 Apr 2001 15:46:29 -0500
From: Helen Bannan <bannan AT VAXA.CIS.UWOSH.EDU>
Subject: Re: toxic tampons
The Urban Legends website has some good information, including further
sources of research, since a perennial web-scare chainletter about asbestos
and dioxins in tampons exaggerated the bleach issue to new, unfounded,
levels of horror.  Try http://www.snopes2.com/toxins/tampon.htm
and the links from there.  Helen Bannan

Helen M. Bannan, Director, Women's Studies
Chair, 2008 Diversity Council
University of Wisconsin Oshkosh
A/C 314
Oshkosh, WI  54901
====================================================================
Date: Wed, 11 Apr 2001 17:08:30 -0500
From: Giddings Lisa A <giddings.lisa AT UWLAX.EDU>
Subject: Re: toxic tampons
Although I don't have any information on the toxicity of tampons (or even a
reference for that matter), I am going on my 4th year sans tampons!!! I use
a product called *Instead* which may or may not still be on the market. I
HIGHLY recommend it and feel entirely liberated around the whole issue!
-Lisa Giddings
====================================================================
Date: Wed, 11 Apr 2001 20:09:28 -0400
From: "Sabine N. Merz" <uribazo AT JAVANET.COM>
Subject: Re: toxic tampons
Dear Christine and others:

Please direct  your student to the Museum of Menstruation and Women's Health
 http://www.mum.org/ They have quite a bit of information on this topic.

Best wishes,
Sabine Merz

PS: As far as I know bleached tampons are not a good idea. Good for your
student to check out those kind of issues.
====================================================================
Date: Wed, 11 Apr 2001 21:23:24 -0700
From: Carolyn Jones <uucarolyn AT HOME.COM>
Subject: Re: toxic tampons
I just finished reading a book about menstruation that has a section on this
subject.  After reading it, I must respectfully disagree with those who
believe the FDA / industry position that it's not a problem.

Here are a few quotes from the book followed by the publishing info:

(Following TSS scandal)..."both Playtex and Tambrands removed their
high-absorbency rayon polyacrylate tampons from the market.  Brachtl"
(pretty much the only scientist who did research without industry funding;
the FDA accepted as its only "evidence" studies done by the industry itself)
"insists they didn't go far enough.  They left their tampons containing
highly absorbent viscose RAYON on the market, where  they remain today."
(1999)

"When it comes to the American consumer, P & G is counting on her
complacency - and embarrassment - to keep her from asking too many
questions.  As long as women are kept ignorant of the makeup of tampons and
pads - what kinds of perfumes, surfactants, and materials go into a
product - and don't worry about the cumulative impact of harmful materials
in earlier-generation tampons (with higher levels of dioxin), contemporary
ones (with lower levels), and even all-cotton ones  (which come from crops
regularly dusted with pesticides), P & G can continue on its way
unhindered...Today, P & G echoes the line that served Tambrands so
well..."We don't have detectable levels of dioxine."

The new spokeswoman for Tambrands is then quoted as claiming the new rayon
treatment process involves a chlorine dioxide process, which she says
"virtually" eliminates the formation of dioxin during the bleaching of
fibers.

Finally, there's this quote from "Marketing Week:"
"P & G's corporate image was badly tarnished (with Rely).  It emerged from
the affair looking like a reckless corporate bully that put profit before
the lives of its customers.  But consumers' memories are notoriously short,
and few remember the details of the debacle in the U.S., let alone in other
parts of the world."

P & G is counting on it!

Here's the book info:
Title :  The curse : confronting the last unmentionable taboo: menstruation
/ Karen Houppert.,
Author :  Houppert, Karen, 1956-
Call Number :  612.662 HOUPPER
Publisher :  New York : Farrar, Straus and Giroux, 1999.

Carolyn
====================================================================
Date: Thu, 12 Apr 2001 11:21:04 -0400
From: "Cambridge Documentary Films, Inc." <cdf AT SHORE.NET>
Subject: Re: toxic tampons
hello,

my name is erin wilkins and i am an intern for margaret lazarus at
cambridge documentary films, and also a women's studies major at simmons
college. i recently wrote a zine called "pull the plug" about the feminine
hygiene industry. the zine is based on research that i did for a women's
history seminar on consumer culture. it has many sources on women's health
and the consumerization of women's bodies, specifically menstruation. if
anyone is interested, i would love to mail out copies. you can contact me
at erin.wilkins    AT    simmons.edu and i will send you one. you can also buy it
online from the independent press emporium - reading frenzy in portland,
oregon. (www.readingfrenzy.com) as far as other sources go, i would highly
suggest "cunt: a declaration of independence" by inga muscio and "the body
project: an intimate history of american girls" by joan jacobs brumberg.
www.mum.org is an excellent resource, as well as www.bloodsisters.org,
www.powonline.org/tampon.html, www.seac.org/tampons/campaign.html,
www.house.gov/maloney/issues/tamponsum.html.

good luck!
erin w.

Cambridge Documentary Films, Inc.
P.O. Box 390385 Cambridge, MA 02139-0004
ph (617)484-3993  fx (617)484-0754
www.shore.net/~cdf
cdf    AT    shore.net
====================================================================
[Editor's note: the following message by Dr. Melissa McNeil was
forwarded to WMST-L by a subscriber, who had asked Dr. McNeil to
comment on the issue.  Dr. McNeil is part of the leadership team
that heads the National Center of Excellence in Women's Health at
Magee-Women's Hospital, University of Pittsburgh Medical Center.]
From: McNeil, Melissa [mcneilma AT msx.upmc.edu]
Sent: Friday, April 13, 2001 2:46 PM
Subject: RE: academic exchange regarding toxic tampons
Have heard this before but more as an "urban legend"; I have not
seen nor read anything about it in the medical press.  Came up
for discussion once and I asked around and was told by several
gyne colleagues that there is no evidence to support the concern.
Would also be interested if the student comes up with anything in
the MEDICAL literature.  Let me know. Thanks. Sorry not to be
more helpful.
====================================================================
Date: Sat, 14 Apr 2001 10:19:21 EDT
From: Jeanette Raichyk <MRaichyk AT AOL.COM>
Subject: Re: toxic tampons
In a message dated 4/12/1 12:19:21 AM, you wrote:

<<Finally, there's this quote from "Marketing Week:"

"P & G's corporate image was badly tarnished (with Rely).  It emerged from
the affair looking like a reckless corporate bully that put profit before
the lives of its customers.  But consumers' memories are notoriously short,
and few remember the details of the debacle in the U.S., let alone in other
parts of the world.">>

Consumers' memories may be notoriously short but sometimes their feet walk
away anyway...  any business research on why P&G's doing so badly in the
stock market since about '99...  all I remember is that the then CEO lied to
some highly connected business analysts about the prospects for
growth/dividends and was caught flatfooted but that implies that P&G's status
by '99 had already badly deteriorated and was being sheltered by accounting
sleight of hand...  don't follow the inside events of P&G and they're murder
on emplyees with loose lips...  still it's probably just a case of big
management squandering workers' productivity...
JH Raichyk, PhD
====================================================================
Date: Sat, 14 Apr 2001 07:21:25 -0700
From: Jessica Nathanson <janathanson AT YAHOO.COM>
Subject: Re: academic exchange regarding topic tampons
Ms. Magazine did some good reporting on this issue
several years back.  In addition to the issue of rayon
and dioxin (they linked rayon to toxic shock), they
argued that tampons tend to "shred" in the vagina, and
that pieces of the tampon can become embedded in the
vaginal walls.  I just looked through my old Ms.s but
I didn't save that one, unfortunately.  Ironically, I
figured that I wouldn't need to save health-related
articles because they would quickly become outdated as
more studies were done; in fact, it seems that this
particular issue has really not been the subject of
later study.  And who knew that the serious reporting
would be buried along with the more extreme
accusations?

As I recall, stories of toxic tampons originated in
feminist publications in the early '90s, maybe even in
the late '80s.  But then, according to the Urban
Legend site, someone began sending out mass email
asserting that the tampons also contained asbestos,
which was indeed urban legend as far as I can gather.
(Someone mentioned the urban legend site, which does
do a good job of separating reasons for caution from
pure fiction.)  Based on what I remember, I am pretty
sure that the UL stuff happened quite a bit later,
because when I saw it, it was well after I'd seen the
reports in Ms. and elsewhere.

A similar thing happened with the suggestion that
using underarm deodorants containing aluminum on
freshly shaved skin might contribute to breast cancer.
 I first saw this idea in Lesbian Connection in
1990-1991, and it made its way to the internet some
years later where it's been labelled an "urban
legend."  But according to the response from the
medical community, no one has actually compared breast
cancer rates between groups of women who use it on
shaved skin and women who use it on unshaved skin.

I'm disheartened at the easy dismissal of these and
other issues (eg, bovine growth hormone, which has
never been tested in long range studies on humans but
which the medical community insists is safe despite
some studies which suggest otherwise) by medical
professionals.  I think there is reason for caution
here.  But on another note, I've found it interesting
that at least two of these so-called urban legends
have originated in the feminist press as queries and
warnings (and even strong reporting) about threats to
women's health.

Jessica
=====
Jessica Nathanson
Doctoral Candidate, American Studies
Concentration in Women's Studies
State University of New York at Buffalo
janathanson    AT    yahoo.com
http://www.acsu.buffalo.edu/~jan3
====================================================================
Date: Sat, 14 Apr 2001 13:58:59 -0500
From: Phyllis Holman Weisbard <pweisbard AT LIBRARY.WISC.EDU>
Subject: tampons and urban legends
Mariamne Whatley (biologist/health educator/women's studies)and Elissa
Henkin (foklorist) allude to various toxic tampon stories in their new
book DID YOU HEAR ABOUT THE GIRL WHO? CONTEMPORARY LEGENDS, FOLKLORE, &
HUMAN SEXUALITY (NYU Press, 2001), pp.54-55, in a discussion of the
health ed. advice about preventing Toxic Shock Syndrome (TSS) imbedded
in some of the stories:

"Using highly absorbent tampons which are left in for long periods of
time seems to increase bacterial growth and toxin production. A
concerted campaign to explain how to reduce risk of TSS, along with
changes in tampon labeling (and removal of certain tampons from the
market), have made the occurrence of TSS much rarer...The attention to
the risk of TSS associated with tampons may have helped stimulate the
rumors, spread both orally and by Internet, about other alleged dangers
of tampons: that manufacturers add asbestos to tampons to promote more
bleeding in order to sell more products; that tampons contain toxic
amounts of dioxin; that rayon in tampons causes TSS, as well as
ulcerations of vaginal tissue. Accurate information about the
allegations in these rumors can be found through the website for the
Food and Drug Administration at www.fda.gov.

This book, by the way, would work in sex. ed., anthro, women's studies,
&  info. studies courses/contexts.

--
Phyllis Holman Weisbard
University of Wisconsin System
Women's Studies Librarian
430 Memorial Library, 728 State Street
Madison, WI 53706
pweisbard    AT    library.wisc.edu
http://www.library.wisc.edu/libraries/WomensStudies/
====================================================================
Date: Sun, 15 Apr 2001 12:13:39 -0700
From: Max Dashu <maxdashu AT LANMINDS.COM>
Subject: Re: tampons and urban legends
Sorry, but I have little confidence in the FDA, which seems to allow any
old cocktail of chemicals (deodorant sprays, etc) for female organs.
Bleached fibers in contact with the cervix, how could there be a problem?
Better living through chemicals.

Any amount of dioxin is too much, given the runaway rate of cancer.

>rumors, spread both orally and by Internet, about other alleged dangers
>of tampons: that manufacturers add asbestos to tampons to promote more
>bleeding in order to sell more products; that tampons contain toxic
>amounts of dioxin; that rayon in tampons causes TSS, as well as
>ulcerations of vaginal tissue. Accurate information about the
>allegations in these rumors can be found through the website for the
>Food and Drug Administration at www.fda.gov.

Max Dashu   <maxdashu    AT    LMI.com>
<www.suppressedhistories.net>
International Women's Studies
====================================================================
Date: Sun, 15 Apr 2001 12:47:11 -0700
From: Jessica Nathanson <janathanson AT YAHOO.COM>
Subject: one more resource on toxic tampons
Sorry -- I don't remember if anyone posted this yet.
This is from the Natracare website (they make 100%
cotton, dioxin free, non-chlorine bleached tampons and
pads); it's a link to a page listing research on
tampons and Toxic Shock Syndrome, cancer, and vaginal
ulcerations.

http://www.indra.com/natracare/refs.html

Jessica
=====
Jessica Nathanson
Doctoral Candidate, American Studies
Concentration in Women's Studies
State University of New York at Buffalo
janathanson    AT    yahoo.com
http://www.acsu.buffalo.edu/~jan3
====================================================================
Date: Sun, 15 Apr 2001 17:23:14 -0700
From: "Dickstein, Ruth" <dicksteinr AT U.LIBRARY.ARIZONA.EDU>
Subject: FW: Tampon urban legend can be a teaching moment
I have used the tampon chain letter as a way of teachng students how to
evaluate electronic information and web sites.

Part of my job as a librarian is to teach students information literacy
skills. Two years ago I was the recipient of one of those tampon chain
letters just before I was scheduled to meet with a class "Cultures of
Biology, Medicine, Gender & Race."   The chain letter proved to be a useful
way to engage students in learning how to critique information and search
for research on the topic.  As students walked into my class (held in a
computer classroom in the library), I handed them a copy of the email
message and asked them to read it.  It turned out that some of the students
has read this message and had given up using tampons as a result of the
message.

We then talked about how we could find out more information about this topic
including tracking down the authors of the research study mentioned in the
email message.  We started with searching the web and then moved on to
searching for articles in popular and scholarly journals.  As part of the
web activity I also had students look at two preselected web sites, one
which repeated the email accusations (which turned out to be a web site
sponsored by a company selling all cotton tampons) and the FDA site, Phyllis
mentions.  The students came up with criteria for evaluating web sites which
we then used in looking at the articles we found in the journal search
exercise.

And finally, for those who finished early, I gave students the Urbanlegends
web site address to let them explore the many other chain letter messages
that have cluttered up our email and which seem to develop a life of their
own.

Since a part of goals of this class was to teach students to question
scientific assumptions this turns out to be a geat exercise.  Does this
answer the question about whether using tampons are safe? Not necessarily,
but it does teach students to not blindly accept either contention.

Ruth Dickstein
Social Sciences Librarian
University of Arizona
dicksteinr    AT    u.library.arizona.edu
====================================================================
Date: Thu, 19 Apr 2001 09:19:07 EDT
From: SPSCHACHT AT AOL.COM
Subject: Re: toxic tampons
I realize the disucssion has somewhat moved on and several sources have 
already been listed.  Nevertheless, a friend of mine, Jenn
Fredericks (jfred    AT    nostatusquo.com), who has done much research in
this area, forwarded me the following list of sources.

Cheers,

Steve


----------------
Sorry it took me a while to get back to you. I wasn't able to check my e-mail 
while I was in MN. Anyway, here are a few sources that might be helpful:

Armstrong, L. & Scott, A. (1992). Whitewash: Exposing the Health and 
Environmental Dangers of Women's Sanitary Products and Disposable
Diapers - What You Can Do About It. Toronto, ON: HarperCollins Publishers

Houppert, K. (1999). The Curse: Confronting the Last Unmentionable Taboo: 
Menstruation. New York: Farrar, Straus & Giroux.

Also, here are some pretty good websites that have some information (not 
exactly academic, but they might be of some use):

Findley, A. The Museum of Menstruation Website. [World Wide Web] Available: 
http://www.mum.org

F.L.O.W. (Fighting Legitimized Oppression of Women). [World Wide Web] 
Available: http://www.unc.edu/student/orgs/seac/tampons.html 

Pissed Off Women: Grassroots Feminism in Action. [World Wide Web] Available: 
http://www.powonline.org/

S.P.O.T. The Tampon Health Website. [World Wide Web] Available: 
http://www.critpath.org/~tracy/spot1.html

Student Environmental Action Committee (SEAC). [World Wide Web] Available: 
http://www.seac.org/tampons/ 

The Blood Sisters Project. Concordia University. [World Wide Web] Available: 
http://www.bloodsisters.org 
====================================================================

For information about WMST-L

WMST-L File Collection