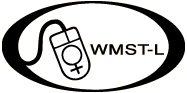 The Effects of Title IX
The following discussion of the effects of Title IX took place on
WMST-L in June 2002.  Though the initial question asked about
effects not related to athletics, much of the discussion that ensued
focused on sports.  For additional WMST-L files now available on the
Web, see the WMST-L File Collection.
===========================================================================
Date: Tue, 25 Jun 2002 13:22:55 -0500
From: Mary Celeste Kearney <mkearney @ MAIL.UTEXAS.EDU>
Subject: Title IX's effects beyond sports
I'm looking for any articles or reports that discuss educational areas
affected by Title IX *which are not related to athletics.*  In particular,
I'm intersted in how girls' participation in courses on media production
has been affected.

For those of you interested, the government's 25-year report on Title IX
can be found at http://www.ed.gov/pubs/TitleIX/.  Not surprisingly, much of
the focus is on athletics, math, and science.

Thanks!

mary


Mary Celeste Kearney
Assistant Professor
Department of Radio-Television-Film
The University of Texas at Austin
Office: 512-475-8648
Fax:    512-471-4077
===========================================================================
Date: Tue, 25 Jun 2002 14:35:06 -0400
From: Joan Korenman <jskor @ UMBC.EDU>
Subject: Re: Title IX's effects beyond sports
--On Tuesday, June 25, 2002 1:22 PM -0500 Mary Celeste Kearney
<mkearney  @  MAIL.UTEXAS.EDU> wrote:

> For those of you interested, the government's 25-year report on
> Title IX can be found at http://www.ed.gov/pubs/TitleIX/.  Not
> surprisingly, much of the focus is on athletics, math, and science.

Hi, Mary.  There's a new report out from the National Coalition for
Women and Girls in Education called "Title IX at 30"; it looks  at
the state of gender equity in education in ten areas.  You can find
the report at http://www.ncwge.org/title9at30-6-11.pdf .

        Joan

--------------------------------------------------------------------
Joan Korenman                  jskor  @  umbc.edu
U. of Md. Baltimore County     http://www.umbc.edu/cwit/
Baltimore, MD 21250  USA       http://www.umbc.edu/wmst/

The only person to have everything done by Friday is Robinson Crusoe
--------------------------------------------------------------------
===========================================================================
Date: Thu, 27 Jun 2002 17:59:20 -0500
From: Jennifer Swaim <jswaim @ IASTATE.EDU>
Subject: Title IX references wanted
Hello listmembers,
I've stumbled across the opportunity to enlighten one of my students about the
finer points of title IX- and knowing that this has been a recent topic on the
list, I'm hoping someone can direct me to references for solid empirical
studies (or fairly clear data from reputable sources) demonstrating the
differential treatment, encouragement and access to resources that occur in
women's versus men's sports. Thanks in advance, and please let me know
backchannel if you would like a copy of the responses I receive.

Jennifer Swaim
294-8759
jswaim  @  iastate.edu
===========================================================================
Date: Fri, 28 Jun 2002 00:58:19 -0400
From: Judith Lorber <judith.lorber @ VERIZON.NET>
Subject: Re: Title IX
There was an excellent long article about Title IX in the New York Times on
May 9, 2002, A1, D4 --

Men's Teams Benched as Colleges Level the Field

May 9, 2002
By BILL PENNINGTON

The effort to comply with Title IX has become a survival
struggle between low-profile men's sports and their women's
counterparts.

http://www.nytimes.com/2002/05/09/sports/othersports/09COLL.html?ex=1021969174&ei=1&en=42bfa29969ca5c36

***************************************************************
Judith Lorber, Ph.D.            Ph/Fax -- 212-689-2155
319 East 24 Street              judith.lorber  @  verizon.net
Apt 27E
New York, NY 10010

"Unless the past and future were made part of the present by memory
and intention, there was, in human terms, no road, nowhere to go."
Ursula LeGuin, The Dispossessed
****************************************************************
===========================================================================
Date: Fri, 28 Jun 2002 08:42:24 -0400
From: "Plymire, Darcy" <dplymire @ TOWSON.EDU>
Subject: Re: Title IX references wanted
Hi Jennifer--First, let me apologize for not offering full references,
as I am out of the office and working from memory. That being the case,
the best data on gender equity in collegiate sports has been compiled by
Welch Suggs, who writes for the Chronicle of Higher Education. She
either has just published or will publish her most recent findings in
the Chronicle. So check there first. The other good source of
statistical data is the NCAA. You can access their gender equity reports
from their website under the "publications", if I recall correctly.
Their data may not be as recent as Suggs', however. You can also
reference the work of Vivian Acosta and Linda Carpenter. They have been
compiling good empirical data for years.

I'll put together some other sources when I return to the office.

Best of luck,
Darcy Plymire
Assistant Professor
Department of Kinesiology
Towson University

dplymire  @  towson.edu
===========================================================================
Date: Fri, 28 Jun 2002 15:41:11 -0400
From: "Plymire, Darcy" <dplymire @ TOWSON.EDU>
Subject: Title IX
I am writing in response to Judith Lorber's earlier posting which
included a link to a New York Times article on Title IX. The format is
strange because I am adding to the message as I go along.

Hello Judith--I saw the recent article in the New York Times. I have
also seen several other articles echoing the same theme--that Title IX
threatens the survival of men's non-revenue sports, such as wrestling
and swimming. Though the numbers of such men's teams have declined in
recent years. It is not at all clear that Title IX is to blame. In fact,
the number of men's teams, overall, is growing, though some men's sports
are losing out, and the amount of money available for men's sports has
never been greater. One reason for the decline in non-revenue men's
sports is that universitites and colleges choose to cut those sports
rather than erode the funding of revenue producing men's sports, such as
football and basketball. I recommended to Jennifer that she read Welch
Suggs' report on gender equity in the Chronicle of Higher Education, and
I reiterate that recommendation now. The report can be found in the June
28, 2002 edition.

More information about the developing Title IX story can be found at USA
Today. The article linked below links to more articles archived over the
last several weeks.

http://www.usatoday.com/sports/college/stories/2002-06-28-title-ix-senate.htm

Finally, I want to alert folks that the Department of Education has
formed a commision to "study" the fairness and effectiveness of Title
IX. The commission's studying, so-called, may include quite a bit of
Title IX bashing. The Independent Women's Forum, actually a political
organization of women and men with a distinctly right-wing bent, has
been recruiting wrestlers to testify that Title IX has robbed them of
opportunitites. You can read all about their crusade at: 
http://www.iwf.org/ . While you are there, you might want to check out
the current issue of "The Women's Quarterly", their pseudo-academic
in-house journal ( http://www.iwf.org/pubs/twq/current.shtml ). This issue
contains more on Title IX, see "Field of Nightmares". It's just under
the links for "Three Cheers for Patriarchy" and "Hooray for the
Crusades" and just above an article in which Dave Shifflet offers a
stirring defense of Native American mascots.

Folks this is what women's sport and Title IX will be up against when
that DOE commission meets later this year.

Best,

Dr. Darcy C. Plymire
Department of Kinesiology
Towson University
8000 York Rd.
Towson, MD 21252
dplymire  @  towson.edu
410-704-3172
===========================================================================
Date: Sat, 29 Jun 2002 00:40:53 -0400
From: Judith Lorber <judith.lorber @ VERIZON.NET>
Subject: Re: Title IX
The NYT article was quite critical of the trend featured in the headline
and had a lot of material on how much money went into the men's glamour
sports (especially football) to the detriment of gender balance in college
sports. It's a good teaching article because it is all about the politics
of affirmative action.

***************************************************************
Judith Lorber, Ph.D.            Ph/Fax -- 212-689-2155
319 East 24 Street              judith.lorber  @  verizon.net
Apt 27E
New York, NY 10010

"Unless the past and future were made part of the present by memory
and intention, there was, in human terms, no road, nowhere to go."
Ursula LeGuin, The Dispossessed
****************************************************************
===========================================================================

For information about WMST-L

WMST-L File Collection