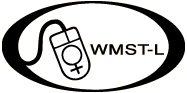 Reproductive Justice: Resources for a Course
This file contains recommendations for readings, films, and other resources that
can be used in an upper-level undergraduate course on reproductive justice.
The recommendations were offered on WMST-L in May 2010.  For more WMST-L files
available on the Web, see the WMST-L File Collection.
======================================================================
Date: Wed, 5 May 2010 19:47:23 -0400
From: Lori Baralt <baraltlo AT MSU.EDU>
Subject: Reproductive Justice recommendations
Hi everyone, I am in the process of developing an upper-level undergraduate
course on reproductive justice. I am seeking recommendations for books, readers,
articles, and/or films that I might consider for the course.  I am also
interested in any online materials that might be engaging for students. Thanks
in advance for any suggestions!

Lori  

Lori Baralt, Ph.D. 
Department of Women's, Gender, and Sexuality Studies 
California State University, Long Beach 
1250 Bellflower Blvd, MHB-802 
Long Beach, CA 90840 
lbaralt  AT  csulb.edu 
======================================================================
Date: Wed, 5 May 2010 21:26:25 -0600
From: "Linder,Chris" <Chris.Linder AT COLOSTATE.EDU>
Subject: Re: Reproductive Justice recommendations
Hi Lori, 

I just used the book Undivided Rights for a senior seminar and the
students really appreciated the book.

good luck!

Chris


Chris Linder
Director, Office of Women's Programs and Studies
Colorado State University
Fort Collins, CO 80523-8200
chris.linder  AT  colostate.edu
wps.colostate.edu
======================================================================
Date: Wed, 5 May 2010 23:44:28 -0400
From: Mandy Van Deven <mandyvandeven AT GMAIL.COM>
Subject: Re: Reproductive Justice recommendations
I suggest using either of these books:

Undivided Rights: Women of Color Organizing for Reproductive Justice
http://www.amazon.com/gp/product/0896087298?ie=UTF8&tag=feminrevie-20&linkCode=as2&camp=1789&creative=9325&creativeASIN=0896087298

Policing the National Body: Race, Gender and Criminalization in the
United States
http://www.amazon.com/gp/product/0896086607?ie=UTF8&tag=feminrevie-20&linkCode=as2&camp=1789&creative=9325&creativeASIN=0896086607

Also, Sistersong has a lot of useful resources like:

http://www.sistersong.net/publications_and_articles/Understanding_RJ.pdf
http://www.sistersong.net/publications_and_articles/Building_rj_movement.pdf
http://www.sistersong.net/publications_and_articles/RJ_Comp_Movement.pdf
http://www.sistersong.net/publications_and_articles/CV_Fall_09/CV_FALL09_final_reduced_sz.pdf

Best,
Mandy
-- 
Independent Writer & Editor
e: mandyvandeven  AT  gmail.com
w: http://www.mandyvandeven.com
======================================================================
Date: Wed, 5 May 2010 23:46:40 -0700
From: Max Dashu <maxdashu AT LMI.NET>
Subject: Re: Reproductive Justice recommendations
A quick online summary of issues including and way beyond abortion rights is
on the page for my poster, Our Reproductive Rights
http://www.maxdashu.net/shamanic/reprorights.html

Max Dashu

-- 
Max Dashu
Suppressed Histories Archives   Real Women, Global Vision
http://www.suppressedhistories.net

Female Icons, Ancestral Mothers poster
http://www.suppressedhistories.net/femaleicons.html
======================================================================
Date: Thu, 6 May 2010 10:18:58 +0200
From: Max Waltman <max.waltman AT STATSVET.SU.SE>
Subject: Re: Reproductive Justice recommendations
Hi,

there's also a whole book-length chapter on this topic, "Reproductive
Control," in  Catharine MacKinnon's  casebook /Sex Equality/, 2nd ed.
<http://www.westacademic.com/Professors/ProductDetails.aspx?productid=137996
> (New York: Foundation Press, 2007), p. 1191-1380 (pagination from 1st ed).
Along with the introductory chapter (approx. 50 pages) outlining theoretical
and empirical legal foundations, and a possible add of relevant  parts from
a section headed "Pregnancy" (p. 385-422, 1st ed.), this materials offers an
excellent sample of secondary excerpts from original sources (often long
quotations) along with the author's own analysis.  
Sincerely Yours
Max Waltman, PhD Candidate
Dept. of Political Science, Stockholm University
Visiting Research Scholar, Univ. of Michigan Law School 2006-08
homepage: http://www.statsvet.su.se/homepages/max_waltman.htm
emails: max.waltman  AT  statsvet.su.se /  maxw  AT  umich.edu
======================================================================
Date: Thu, 6 May 2010 08:03:39 -0400
From: "Gurr, Barbara" <barbara.gurr AT UCONN.EDU>
Subject: Re: Reproductive Justice recommendations
Hi Lori

In addition to all the great resources already mentioned:

Katsi Cook is an aboriginal midwife from Akwasasne Reservation --
brilliant woman, one of my favorite people in the world.  Your
students can find an oral interview with her at:

http://www.nmai.si.edu/livingvoices/voices.html  (through the nat'l museum 
of the american indian)

also try: http://www.yesmagazine.org/issues/new-stories/325
and: http://www.lostvalley.org/talkingleaves/node/61

(she's also included in Silliman et al's "Undivided Rights")

I've done a lot of work around non-medicalized childbirth, and would
encourage you to include childbirth as an essential aspsect of
reproductive freedom/justice (particularly important in our current
era of 31% cesarean sections).  you can take a look at Citizens for
Midwifery: http://cfmidwifery.org/index.aspx

also "Gentle Birth Choices" by Barbara Harper and Suzanne Arms (latest
edition comes with a fabulous CD) and absolutely anything by Ina May
Gaskin, esp. "Spiritual Midwifery"

also check out Karen Brody's play "Birth: the Play" you can find it at 
www.boldaction.org
 
and the magazine Midwifery Today at www.midwiferytoday.com

Wertz and Wertz have a great historical perspective on the
medicalization of childbirth in "Lying In: a History of Childbirth in
America"

If you haven't seen "La Operacion" yet, you should -- it's an older
film, looks at sterilization rates in Puerto Rico and ties this in
beautifully with larger U.S. imperialism.

Of course, this brings to mind Dorothy Roberts' "Killing the Black
Body", which I'm sure you've already thought

also take a look at "Color of Violence: the Incite! Anthology"
ed. Andrea Smith -- you'll find a few useful chapters in there.

Amnesty International has done some work around women in prison who
are raped and/or pregnant and/or giving birth and/or can't access
abortion services.

and finally, please check out theNative American Women's Health and
Education Resource Center at www.nativeshop.org they have a lot of
materials you can purchase or download for free.  NAWHERC has spent
considerable time working on reproductive justice issues in Indian
Country.  They're also on youtube.

Best of luck with a very exciting and important class!!

Barb


Barbara Gurr
University of Connecticut
Department of Sociology

I have been honing my skills for living the life of a Radical Feminist Pirate
-Mary Daly
======================================================================
Date: Thu, 6 May 2010 12:38:17 -0500
From: Jeannie Ludlow <jeannieludlow AT GMAIL.COM>
Subject: Re: Reproductive Justice recommendations
Lori, and all,
The film *Silent Choices* by Faith Pennick is one of the few I've seen that
directly addresses African American women and reproductive rights issues.
Check it out at http://www.silentchoices.com/

I've used this film and find it quite effective with students.
Peace, all,
Jeannie


"[W]e have no right to penalize people who are *not* fortunate enough to
lead well-ordered lives."
  ~Takey Crist, M.D., OB/GYN/abortion provider, 1972
*******************************
Jeannie Ludlow, Ph.D.
jeannieludlow  AT  gmail.com
jludlow  AT  eiu.edu
Coordinator, Women's Studies
  and Women's Resource Center
Eastern Illinois University
600 Lincoln Ave.
Charleston, IL 61920
======================================================================
Date: Thu, 6 May 2010 14:12:17 -0400
From: "Boling, Patricia A" <boling AT PURDUE.EDU>
Subject: Re: Reproductive Justice recommendations
In addition to many of the other recommendations that have been made,
Rayna Rapp's book, _Testing Women, Testing the Fetus_, is an
anthropology of women who undergo amniocentesis and (many of them)
selective abortion.  A different take on reproductive justice, but a
good one.  Dorothy Roberts' work (various iterations over the years)
dealing with race and new reproductive technologies is also good.

Pat Boling

Patricia Boling, Ph.D. 
Associate Professor
Department of Political Science 
Purdue University 
100 N. University Street 
West Lafayette, IN 47907-2098 
boling  AT  purdue.edu 
======================================================================
Date: Thu, 6 May 2010 14:10:45 -0400
From: Satoko Motohara <motohara AT MSU.EDU>
Subject: Re: Reproductive Justice recommendations
Hi Lori,

I would recommend Jeanne Flavin's Our Bodies, Our Crimes: The Policing of
Women's Reproduction in America. (2009)  New York University Press. In this
book, she "goes beyond abortion to document how the law and the criminal
justice system police women's rights to conceive, to be pregnant and to
raise their children."

Her background is in Criminology (Women and Crime), and she is on the board
of National Advocates for Pregnant Women, which is a non-profit that
protects the civil rights of women.

It's a very thought provoking, wonderful book.

Hope this helps,
Satoko

Satoko Motohara, MA
Clinical Research Coordinator
Department of Family Medicine
University of Michigan
1018 Fuller Street
Ann Arbor, MI 48104
smotohar  AT  med.umich.edu
======================================================================
Date: Thu, 6 May 2010 14:28:20 -0400
From: Elizabeth Currans <egcurrans AT WM.EDU>
Subject: Re: Reproductive Justice recommendations
Hello all.

I've used _Undivided Rights_ and Dorothy Roberts' writings with good results.  

You might also look at Jaquelyne Luce's new book _Beyond Expectation:
Lesbian/Bi/Queer Women and Assisted Conception_ (U Toronto, 2010)
based on her research in British Columbia between 1998 and 2000.

Best, Beth


Elizabeth Currans
Visiting Assistant Professor
The College of William and Mary
Women's Studies Program
PO Box 8795
Williamsburg, VA 23187

egcurrans  AT  wm.edu
======================================================================
Date: Thu, 6 May 2010 14:23:49 -0400
From: Linda Bell <wsilab AT LANGATE.GSU.EDU>
Subject: Re: Reproductive Justice recommendations
Max,

In addition to academic readings, I suggest that you consider some of
the material, newsletters, etc., put out by activists, particularly by
SisterSong, a women of color collective focused on reproductive
justice.  Their latest battle to make the newspapers was confronting
an anti-abortion group that had put up billboards around Atlanta
claiming that black babies are an "endangered species" and getting a
bill introduced into the GA legislature that would criminalize
abortions and the doctors who perform them for women who are being
"coerced" into the abortions or who are seeking to terminate a fetus
because of its race or gender.  Their claims that clinics "solicit"
black women for abortions, as well as their other claims, would give
your students a lot to examine.

Linda Bell
wsilab  AT  langate.gsu.edu
======================================================================

For information about WMST-L

WMST-L File Collection