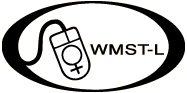 'Privilege' Exercises
PAGE 3 OF 5
===========================================================================
Date: Thu, 18 Apr 2002 11:36:41 -0400
From: ANNE KING <KINGAM @ PG.CC.MD.US>
Subject: Re: privilege and the body
I too printed out the exercise and filed it.  My reactions are, like
those of many on the list, ambivalent.  Some years ago, in response to
a campus issue involving black faculty (our students are 70%
African-American) faculty on a committee to advise the President on
these issues were asked to participate in a similar exercise.  Instead
of helping to solve the perceived problem, the exercise angered
faculty and magnified the problem.  Since then I have been very wary
of involving students in an exercise like that, which makes some
unwarranted assumptions about them.  As Daphne and Susan point out,
there are many "priveleges" other than those on the list.

Anne Mills King
Professor, English/Women's Studies
Prince George's Community College
Largo MD 20774
301-322-0594
kingam  @  pg.cc.md.us
===========================================================================
Date: Thu, 18 Apr 2002 11:53:21 -0400
From: Margaret Tarbet <oneko @ MINDSPRING.COM>
Subject: Re: privilege and the body
Ann wrote:

>...faculty on a committee to advise the President
>on these issues [concerning Black faculty] were
>asked to participate in a similar exercise.  Instead
>of helping to solve the perceived problem, the
>exercise angered faculty and magnified the problem.

That sounds extremely interesting, whether or not germane to the
discussion of teaching (faculty and student needs often seem
orthogonal).  Can you tell us more about it without violating
confidentiality?

Margaret

--
Margaret Tarbet / oneko  @  mindspring.com
--------------------------------------
Il felino pi· piccolo F un capolavoro.
--Leonardo da Vinci
===========================================================================
Date: Thu, 18 Apr 2002 10:35:55 -0700
From: "Linda D. Wayne" <wayne005 @ TC.UMN.EDU>
Subject: Re: privilege and the body
At 06:21 AM 4/18/02, DP wrote:

>Everyone is privileged in one way or another in relation to some other
>specific persons, and unprivileged in some other ways.  By the time we have
>such a mixed bag of "privilege" to label, there's no point to the exercise
>except to induce feelings of shame, pride, etc.  Again, it's not the aim of
>education to mess with students' psyches in this way.
>
>DP
>daphne.patai  @  spanport.umass.edu

The idea of privilege alluded to in DP's post is that it can be entirely
private, not structural or political. I think that the point of privilege
exercises are to reveal how privilege is not strictly private (just as
domestic violence against women, children, the disabled, and the elderly
were not strictly private phenomena). It is not about the relationship
between two different people, but about how those people are situated
vis-a-vis each other in a particular political structure. DP seems to be
confused about how someone with some privileges (say, a teacher) can reveal
privilege to another person (perhaps a student). The answer is precisely
that privilege is structural and not personal. That is how some white
Second Wave feminists could reveal the privileges involved in androcentrism
while missing their own racial privilege. Within a structure it is entirely
feasible to miss some privileges while seeing others. Does the fact that
privilege is not utterly transparent invalidate our scholarship? Absolutely
not, if fact it makes it all the more necessary for revealing the
mechanisms of privilege in one area often offers tools for revealing the
workings of privilege in another area. That is why the women's movement
followed from the civil rights movement. That is why bell hooks, in her
book Margin to Center, called feminists down for racism but did not devalue
their work outright, for the work already done on gender inequality was
still valuable in different racial/ethnic communities. It is systems of
oppression and privilege that mess with student's psyches, not education.

peace,
Linda Wayne
wayne005  @  tc.umn.edu
===========================================================================
Date: Thu, 18 Apr 2002 11:40:19 -0500
From: cdoerkse <cdoerkse @ UIC.EDU>
Subject: Re: privilege and the body
Margaret:

I'm glad you've broached the subject of privilege and the body. Leave us not
neglect the categories of physical attractiveness and morphological type. Does
anyone doubt that the handsome and the beautiful enjoy substantial advantages
over the plain and/or ugly? Tall people on the whole make more money than
short people, and rise higher in corporate hierarchies (this is especially in
the case of men). Overweight people face an inarguable burden of
prejudice.Heck, even mental attributes have their place in the scheme of
things. Being clever confers advantages in most milieux after high school. A
sense of humor is not without its dividends.  Any "privilege exercise" that
dances around these facts is essentially an exercise in euphemism, and don't
imagine that your students won't be thinking about these complications in the
privacy of their own skulls.

Moreover, this "privilege exercise" seems unnecessarily labored. It's not
exactly likely to generate a high level of suspense. By the time the second
instruction is delivered to step forward or backward, your students will know
exactly where you're going with this. No one is going to be wondering "Golly,
where can she/he be going with this?"

Of course, it would be grossly impolitic, and perhaps legally actionable, to
actually incorporate physical attributes into a "privilege exercise," their
relevance notwithstanding. But it seems only marginally less crass exploit
your students' bodies  as markers of privilege or disprivilege in the manner
proposed by the "prvilege exercise" in its original, unmodified form.

Why not just approach the subject in a manner that is both abstract and
forthright, and spare your students all the rigamarole?


Cliff Doerksen

History Dept.
University of Illinois Chicago


Tel 773-989-4864
email cdoerkse  @  uic.edu
===========================================================================
Date: Thu, 18 Apr 2002 13:08:20 -0700
From: Miles Jackson <cqmv @ PDX.EDU>
Subject: Re: privilege and the body
On Thu, 18 Apr 2002, Daphne Patai wrote:

> Everyone is privileged in one way or another in relation to some other
> specific persons, and unprivileged in some other ways.  By the time we have
> such a mixed bag of "privilege" to label, there's no point to the exercise
> except to induce feelings of shame, pride, etc.  Again, it's not the aim of
> education to mess with students' psyches in this way.
>
> DP
>

I hate to admit it, but I agree with DP here.  These kinds of activities
encourage students to think of privilege as an individual characteristic
(she has lots, I have some, she has fewer) and distract students
from studying the social and historical forces that produce injustice
based on race, class, or gender.

If we're trying to demonstrate privilege, why not carefully discuss
scientific data about gender and economic disparities in various
societies?  Political discrimination?  Access to education?  These
forms of inequality are woven into social institutions; they are not
an individual attribute to feel guilty about or to envy a person for.

Miles Jackson
===========================================================================
Date: Thu, 18 Apr 2002 18:08:24 -0400
From: Marc Sacks <msacks @ WORLD.STD.COM>
Subject: Re: Privacy in the classroom (Was: privilege exercise)
I really appreciate Ilana Nash's comments about privacy and about
respecting students' boundaries. The "consciousness-raising" exercises
carried out in "diversity training" workshops and some WS classes really
do appear to me as invasions of privacy, violating among other things
the concept of informed consent, especially if there is any penalty for
nonparticipation. Are students asked to sign anything agreeing to having
their private selves exposed? Do the descriptions in course catalogues
indicate the invasive nature of the discussions?

There are other subject areas, such as creative writing, religion, or
psychology, that also lend themselves to personal explorations. If these
are handled sensitively, students may learn a lot about themselves as
well as about the subject matter. However, in most cases this
exploration is not a course requirement, and students can address it
with as much or as little self-disclosure as they wish. "Privilege
exercises" and similar activites force the self-disclosure beyond
individuals' comfort zones--in fact, that's one of their purposes. I
can't imagine that requiring that discomfort can ethically be part of an
academic course; it could even be actionable, though not being a lawyer
I don't know for sure about that.

Activities of this sort give Women's Studies and, by extension, feminism
in general a bad name. A lot of the criticism of WS in the popular media
focuses on these to the detriment of whatever there is of value in WS
programs. As a matter of pragmatism as well as ethics, it would be
better to find other, less threatening, way of engaging students with
the material.

Marc Sacks
 msacks  @  world.std.com
===========================================================================
Date: Thu, 18 Apr 2002 19:41:20 -0400
From: Ilana Nash <inash @ BGNET.BGSU.EDU>
Subject: Re: Privacy in the classroom (Was: privilege exercise)
----- Original Message -----
From: "Marc Sacks" <msacks @ WORLD.STD.COM>
  <snip>
> Activities of this sort give Women's Studies and, by extension, feminism
> in general a bad name. A lot of the criticism of WS in the popular media
> focuses on these to the detriment of whatever there is of value in WS
> programs. As a matter of pragmatism as well as ethics, it would be
> better to find other, less threatening, way of engaging students with
> the material.

Glad as I am to hear support for a point I raised, I can't wholly agree w/
Marc's post, because -- as I said in my post -- I see both sides of the
debate, but I have used activities similar to the privilege exercise, to
good effect.  Most students (in my experience) have reacted positively to
such exercises.  My concern is with the small but significant percentage of
students (between 10 and 15 per cent in any given class, perhaps) who feel
legitimate resistance to the exposure of spaces they deem private.  I'd like
to use such activities and exercises in a way that minimizes their
liabilities -- not to throw them out altogether.  I appreciated the
suggestions made by Jeannie Ludlow, and will consider that adaptation if I
ever use this exercise.

It's very true that critics of WS and feminism mock our use of such
activities, and I worry about that -- but the criticism doesn't
automatically make our critics right. I'm not comfortable w/ the idea of
teachers' tossing out methodologies or philosophies merely because they're
worried about what the media thinks of them. Even though I personally have
ambivalent feelings about going "too far" with such methods (and am
constantly wondering where the line between "not enough" and "too far" is!),
I can't dismiss that style wholly because I've *seen it accomplish results
that a more strictly intellectual/ rational method cannot accomplish. Those
results are not to be sneezed at. It would be ideal, of course, if we could
find a way of accomplishing those results while still A) respecting
students' rights to privacy, and B) presenting a professional and
respectable image to the general public.

Ilana Nash
inash  @  bgnet.bgsu.edu
===========================================================================
Date: Thu, 18 Apr 2002 17:11:02 -0800
From: binmax <binmax @ FLASH.NET>
Subject: Re: privilege and the body
I've been thinking also that another way to use this exercise would
be to give the students the printed version, rather than to actually
have them perform it.

Then ask them questions about how an exercise like this might make
them feel. About what's missing from the list. About whether
requiring the students to engage in such an exercise would constitute
an abuse of the teacher's privilege, and so on. As Cliff notes,
students will be thinking about these things, especially those who
are already familiar with the concept of privilege and its
multiplicity.

Would this use of the exercise teach the same ideas? Would it raise
the same issues of privacy and abuse of power?

Marnie Binfield
Grad Student and Women's Studies Instructor
San Diego State University
San Diego, CA
binmax  @  flash.net

>   Any "privilege exercise" that
>dances around these facts is essentially an exercise in euphemism, and don't
>imagine that your students won't be thinking about these complications in the
>privacy of their own skulls.
>
>Why not just approach the subject in a manner that is both abstract and
>forthright, and spare your students all the rigamarole?
>
===========================================================================
Date: Fri, 19 Apr 2002 13:26:37 +1000
From: Emma Woodley <ej.woodley @ QUT.EDU.AU>
Subject: Re: Privacy in the classroom (Was: privilege exercise)
This is a great discussion, with quite thought-provoking, divergent
ideas.  As someone researching into people's personal perceptions of
privilege it is particularly interesting.  However, it strikes me that one
additional argument could be revisited here, and that is the old feminist
nugget of the personal is political.  This touches on the arguments of:
seeing privilege as both an individual experience and a structural reality;
the ethics of student discomfort as a learning experience; and the role and
shape education should take.  While I won't do justice to these arguments
in a short post, two thoughts come to mind in relation to them:

1.  While oppression, exploitation or discrimination occurs at the
structural/institutional/social level, they are also experienced at the
personal level in relation/in relationship to those around us.  Critics of
the white, anglo, hetero, middle-class bias of Western feminisms have long
pointed out that the experience of disadvantage or oppression is one of
"being in it," while the privilege of privilege is of being unaware.  The
way out of this, isn't just to get the privileged to change their minds,
but to become aware of the daily, personal ways in which they "be" in their
privilege.  A personal, bodily activity for students, may then be an
educational act.

2.  The argument for questioning the ethics of giving exercises to students
in which they may feel uncomfortable, is interesting in light of the
incredible array of subjects offered outside of WMST historically and
currently, that through their sexist, racist, exclusionary, silencing,
biased, etc., content, have made and continue to make many students feel
uncomfortable.  That aside, while I agree with those who've argued the
importance of being very careful about the line between challenge and
manipulation, I also question the dualism of intellect (challenge) and
emotion (manipulation).  The virtue of seeing our feelings in our thinking
is surely an important pedagogical consideration.

Cheers

Emma Woodley
ej.woodley  @  qut.edu.au
School of Humanities and Human Services
Queensland University of Technology, Australia.
===========================================================================
Date: Thu, 18 Apr 2002 20:48:11 -0400
From: Daphne Patai <daphne.patai @ SPANPORT.UMASS.EDU>
Subject: Re: Privacy in the classroom (Was: privilege exercise)
Ilana,
What are the results you have seen these exercises about privilege
accomplish that you consider desirable?  Are you talking about immediate or
longer-term results?  And how do you  measure these desirable results?  Is
that part of the student's grade?  Something separate from it?

daphne

---------------------------------
daphne.patai  @  spanport.umass.edu
===========================================================================
Date: Fri, 19 Apr 2002 10:11:25 -0500
From: cdoerkse <cdoerkse @ UIC.EDU>
Subject: Re: Privacy in the classroom (Was: privilege exercise)
Yesterday I couldn't figure out why the description of the "privilege
exercise" gave me a flutter of deja  vu, but it came to me overnight: this is
a Bizarro World version of the games  and  exercises employed by the
"motivational" evangelists who cater to the business world.  Corporate
employers will engage a motivational guru to come in and energize the troops
-- it's Cubicle Culture's equivalent of C-R. Invariably, these sessions begin
with game that involves everyone getting up out of their chair and following a
series of  Simon-says instructions, per the "privilege exercise." The game
ends with the guru's enunciation of some sort of homily about cooperation and
communication ( For examples of the games I mean, go to:
http://www.brefigroup.co.uk/resources/games.html.)  The key difference is that
the business world version is meant to create a mood of harmony and  team
spirit, whereas the "privilege exercise" is designed to create disharmony and
fractiousness, by assigning to each participant a quantified status as either
one of  The Aggrieved or one of  the Guilty.   This seems like a misstep in
the cultivation of a functional classroom dynamic.
If you  peruse  the archived files of the WMST-L, it's striking  how many
threads are dedicated to subjects relating to classroom governance and
difficulties with  "disruptive" or otherwise resistant students.  Maybe some
of these instructors are simply reaping a whirlwind of their own
creation?

 Cliff Doerksen

cdoerkse  @  uic.edu
===========================================================================
Date: Fri, 19 Apr 2002 13:57:45 -0400
From: Ilana Nash <inash @ BGNET.BGSU.EDU>
Subject: Re: Privacy in the classroom (Was: privilege exercise)
---- Original Message -----
From: "Daphne Patai"
> Ilana,
> What are the results you have seen these exercises about privilege
> accomplish that you consider desirable?  Are you talking about immediate
or
> longer-term results?  And how do you  measure these desirable results?  Is
> that part of the student's grade?  Something separate from it?
>
> daphne

I can't gauge the long-term effects; by positive results, I mean the
immediate kind: discussions that occur afterwards,
in the days and weeks that follow, when I've done similar types of
activities (ie, ones that call upon the students' own lives).  It helps to
make an abstract concept more concrete, and some students will show an
immediate intellectual change; their in-class comments get more thoughtful,
more measured, and less automatically dismissive.  At first glance, the
statement that oppression occurs in the US can seem absurd to students who
have become used to thinking of America as a place where everybody is
supposedly equal. Using an experience-based activity in class can really
"bring home" the point that inequities still exist, invisible though they
may be at first glance. I measure desirable results by the quality of the
classroom discussions -- after doing such an exercise, I can usually spend
less time explaining, and the students can spend more time analyzing.

Inequity is a fact, but one's interpretation of that fact, and the amount of
weight one gives to that fact, are variable.  I don't grade my students for
giving gender-based inequity the same weight or interpretation that
feminists give it.  But I do grade them on their ability to comprehend those
ideas and to discuss them intelligently, even if they personally don't share
a feminist perspective. To the extent that experience-based exercises assist
the comprehension, they can be very useful.

Ilana Nash
inash  @  bgnet.bgsu.edu
===========================================================================
Date: Fri, 19 Apr 2002 19:06:23 -0400
From: Diana York Blaine <dblaine @ USC.EDU>
Subject: privilege exercise
Let me get this straight.  It's our job NOT to relay any ideas that might
disturb our students?  Boy do I have this backwards.  And I am glad that my
professors got it wrong also. Thank god they didn't have the patronizing
attitude towards me that I hear from some people on the list or I might still
be the racist, sexist, classist, homophobic jerk I was when I was young.

Diana York Blaine
dblaine  @  usc.edu
===========================================================================
Date: Fri, 19 Apr 2002 20:03:28 -0400
From: Daphne Patai <daphne.patai @ SPANPORT.UMASS.EDU>
Subject: Re: privilege exercise
Diana wrote with disbelief "Let me get this straight.  It's our job NOT to
relay any ideas that might disturb our students?"

I'm not sure which message this was in response to, but I am not aware that
*anyone* at all argued that our students should not be exposed to disturbing
"ideas."  The issue in this discussion relates not to "ideas" (which implies
an intellectual/cognitive approach, which is what higher education should be
about) but to orchestrating experiences ("exercises" that involve students'
personal histories) designed to bring about certain attitudes.  It is THIS
that I find objectionable.  To avoid a foreseeable retort:  no, I am not
suggesting that mind and feelings are entirely separate aspects of a human
being.  Nonetheless, we make separations routinely and for important
reasons.   Therapists don't ask their patients  present research reports.
University teachers should not ask their students to put their personal
lives on display - much less for the purpose of effectuating the teacher's
agenda regarding social justice.  Some universities are already exceeding
their legitimate limits by having students (and also faculty, in some cases)
take "training" sessions of one kind or another in which the approach is
distinctly NOT cognitive.  True, this isn't the (Chinese) Cultural
Revolution and people are not risking life and limb if they are disinclined
to participate, but any demand for public disclosure and self-criticism in a
supposedly educational establishment smacks of abusive treatment to me.

However, I  recognize that the comments I'm making presuppose that there is
value to distinguishing between the private and the public sphere. And I
realize some people on this list may dispute that view.  I suggest that
twentieth-century history provides many interesting illustrations  of what
happens to a society when that distinction comes under attack. The "personal
is political" is a slogan that warms the heart of many totalitarian regimes.
Feminists have as much of a stake in protecting a private sphere as anyone
else.  None of this has anything to do with "relaying disturbing ideas" to
our students, though, admittedly, it does have something to do with the
style and way in which ideas are relayed.

DP
---------------------------------
daphne.patai  @  spanport.umass.edu
===========================================================================
Date: Sat, 20 Apr 2002 10:44:55 -0400
From: Sandra Shattuck <shattuck @ UMBC.EDU>
Subject: privilege complexities
On Fri, 19 Apr 2002, cdoerkse wrote:

> communication ( For examples of the games I mean, go to:
> http://www.brefigroup.co.uk/resources/games.html.)  The key difference is that
> the business world version is meant to create a mood of harmony and  team
> spirit, whereas the "privilege exercise" is designed to create disharmony and
> fractiousness, by assigning to each participant a quantified status as either
> one of  The Aggrieved or one of  the Guilty.   This seems like a misstep in
> the cultivation of a functional classroom dynamic.

I have appreciated this discussion on the varieties of what folks have
been calling the privilege exercise, and that I've experienced and used as
the Power Shuffle. I need to point out that the purpose of the power
shuffle is NOT "to create disharmony and fractiousness" -- whether it's
practiced in the corporate setting or the academic. The purpose is to
illuminate the ways in which each of us shuttles through moments of
ideological and institutional power, to identify the ways we build allies
and coalitions. I also underscore thoroughly the postings by WMSTL-ers who
have discussed the need to construct this exercise carefully - it should
never be undertaken lightly and personal choice and privacy are to be
respected. Don't teach the exercise unless you've undergone it yourself,
don't teach it unless you've talked with those experienced in leading the
exercise. Context -- how the exercise fits in the class, pre- and
post-exercise materials and discussions -- are all critical.

~~~~~~~~~~~~~~~~~~~~~~~~~~~
Sandra D. Shattuck
shattuck  @  umbc.edu
research.umbc.edu/~shattuck
===========================================================================
Date: Sun, 21 Apr 2002 10:25:47 -0500
From: Dorothy Miller <Dorothy.Miller @ WICHITA.EDU>
Subject: Privilege Exercise
I think that all Women's Studies teachers should consider doing some sort of
section on privilege in the appropriate classes. I have not done the
exercise currently under discussion, so I don't know if it makes people feel
bad. However, it is a fact, not a matter of opinion, that some people in
society obtain certain benefits over and above others because of who they
are rather than what they do. Social science research, for example,
indicates that voice-overs for commercials often use male voices because
people are more likely to hear the male voice as a "voice of authority," and
thus are more likely to buy the product. In our culture, people make
assumptions about others just by looking at them. (I assume that I don't
have to go into dozens of examples here, but I do give lots of examples in
class, and ask the students to do so also.)
An excercise I use in the classroom I copied from Scott Nakagawa from the
Human Rights Campaign, who did this for a group I was in several years ago.
Students are asked to brainstorm the profile of the most conventionally
successful people in the U.S. It isn't hard for students to come up with the
list, which I put on the board - male, white, heterosexual, able-bodied,
conventionally attractive, educated, married, not too old or young, rich,
Christian, etc. We then make a list of the opposite of these
characteristics. We discuss the lists and how there is a permeable boundary
between them, that literally EVERYONE has some characteristics of privilege
and some characteristics that we can associate with "non-privilege." We
discuss the values associated with these categories. We discuss the things
one can change and the things one can't, and the value of changing in order
to obtain privilege. We discuss the difference between "intelligent" and
"educated." (One can be intelligent and not educated, but being educated is
an acheivement that has different meaning.) We discuss that when one doesn't
have privilege in some ways, one sometimes has to work harder to be heard
(e.g. if a genius of advanced age walked into the classroom wearing very
shabby clothes and began to make a speech, it might take longer for her to
be recognized as knowledgeable). I then ask the students to identify at
least one way in which each of them is privileged and one way she or he is
not privileged.
The point of the exercise is for the students to understand that privilege
exists, what it is, the variables that shape privilege, the advantages of
privilege and the disadvantages of "non-privilege," and that this is a
complex matter. I stress that "privilege" is not monolithic or constant. I
think that the emphasis on a structural analysis of culture and society
makes it less personal. It is not intended to induce guilt and no one, to my
knowledge, has ever taken it that way. I do point out, as Scott did, that
the majority of people have lots of characteristics in the second column,
and that if people identified more with others who had non-privilege, there
would be strength in this group and the potential of changing the face of
power and privilege in society.
I have to admit that, in spite of a lengthy discussion of this topic,
usually one or two students seem to tune it out and end up saying on a test
that "white males get everything." (Wrong.) This is frustrating, but then
again, probably typical of any subject in any class (i.e. some students
don't get it.)
Dorothy Miller
===========================================================================
Date: Sun, 21 Apr 2002 11:44:30 -0400
From: Margaret Tarbet <oneko @ MINDSPRING.COM>
Subject: Re: privilege and the body
Miles wrote:

>I hate to admit it, but I agree with DP here.  These kinds of activities
>encourage students to think of privilege as an individual characteristic
>(she has lots, I have some, she has fewer) and distract students
>from studying the social and historical forces that produce injustice
>based on race, class, or gender.

I would agree that, carried out in a shallow way, this type of
exercise can focus attention solely on outcomes rather than
creating the opportunity for deeper insight.

When done well, though, it makes clear that privilege is not a
phenomenon with a fixed range of values or a single point of
origin.  Instead, the level of privilege from which each of us
benefits is determined by the intersection of all our class
memberships and the privilege each conveys or takes away within
some context.   Done well, it can be quite enlightening to see
how even someone from an 'obviously' privileged/deprived group
can have a privilege level markedly different to that of their
nominal peers because of factors not apparent to us before the
exercise.

That is the value it holds for me:  it raises consciousness about
how complex our world is, and (it's to be hoped!) increases
skepticism about simplistic analyses in general.

Margaret

--
Margaret Tarbet / oneko  @  mindspring.com
--------------------------------------
Il felino pi· piccolo F un capolavoro.
--Leonardo da Vinci
===========================================================================

For information about WMST-L

WMST-L File Collection