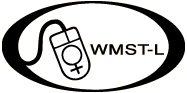 Films about Women in Prison
The following discussion, which took place on WMST-L in May 2007, offers
recommendations for films dealing with women in prison.  For additional WMST-L
files available on the Web, see the WMST-L File Collection.
==========================================================================
Date: Wed, 9 May 2007 09:09:24 -0400
From: "ClarkCook, Susan" <SCLARK AT BENTLEY.EDU>
Subject: question on films for women in prison
Hello all, I am developing a class on women and violence, and one part
of it is going to be devoted to women in the justice system, and in
jail-how it is different in many ways for women and how it's increasing
etc...anyway, my question is does anyone know of a good film that
depicts in a fairly accurate way the experience of women in jail, or
even caught up in the system?  It's OK for it to be dramatized a little,
but I want it to spark thought and conversation on this, so many women
have never thought about it at all as part of violence women
experience/inflict.  I have used Defending our Lives, but that doesn't
really touch on what I want to focus on.
Thanks for any suggestions, help you can give, and if anyone is already
doing a course like this any ideas about what's worked well for you
would also be good.
Susan

If the mind can imagine it, the mind can make it so

Dr. Susan Clark-Cook
Clinician
Counseling and Student Development
Adjunct Assistant Professor
Natural and Applied Sciences
==========================================================================
Date: Wed, 9 May 2007 09:28:35 -0400
From: Daniel Moshenberg <dym AT GWU.EDU>
Subject: Re: question on films for women in prison
Hi Susan,

A very good documentary by a young filmmaker, and graduate of GW's Women's
Studies Program, is Cuffed, directed by Joylynn Holder. Contact info:
http://coconutdaughters.com. The film describes the situations of women in the
DC justice system, so-called.

Take care,
Dan Moshenberg
==========================================================================
Date: Wed, 9 May 2007 08:29:14 -0500
From: Sandra Shattuck <sdshattuck AT GMAIL.COM>
Subject: Re: question on films for women in prison
Eve Ensler's _What I Want My Words to Do to You_

product description:
If you have committed a violent crime, is it possible to redeem yourself? In
What I Want My Words to Do to You, women inmates at Bedford Hills
Correctional Facility for Women try to answer the question. In a writing
workshop led by playwright Eve Ensler, the women in the group include
high-profile convicts like Kathy Boudin and Judy Clark, former members of
the Weather Underground. Through a series of writing exercises and
discussions, the deeply personal mixes with the humorous and the tragic,
profoundly showing the power of art in the service of healing. The film
culminates in an unprecedented prison performance of the women's writings by
Glenn Close, Marisa Tomei, Hazelle Goodman, Mary Alice and Rosie Perez.

__________________
s.d.shattuck | http://wurdz.wordpress.com
http://spidergrrl.com
http://wordweaver.pbwiki.com
==========================================================================
Date: Wed, 9 May 2007 09:47:56 -0400
From: gray <gray AT TCNJ.EDU>
Subject: Re: question on films for women in prison
Lorna Johnson's 35-minute documentary "Freedom Road," available from Women
Make Movies, is wonderful. I'll copy the description:

FREEDOM ROAD is a barren stretch that leads in and out of the Edna Mahan
Correctional Facility for Women. Yet for some of the women incarcerated
there, freedom has been redefined through the power of the pen. A testament
to the profound influence of arts and education, Lorna Johnson's compelling
film features six female prisoners who are part of a unique memoir-writing
workshop called "Woman is the Word." Reading classic autobiographies such
as INCIDENTS IN THE LIFE OF A SLAVE GIRL by Harriet Ann Jacobs and THE
CANCER JOURNALS by Audre Lorde, the women are empowered to claim the events
of their own lives and retell their own stories~Wultimately liberating them
from long-held secrets and silence.

Moving interviews with the women inmates, their instructors and family
members combined with veritT footage of their fascinating classroom
discussions reveal how poverty, under-education, domestic abuse have had a
role in the destiny of many women in the program. Ultimately, the film
examines the devastating cycle of imprisonment for the poor and
underprivileged, and points to an inspired embodiment of prison reform.

- Janet Gray
The College of New Jersey
gray  AT  tcnj.edu
==========================================================================
Date: Wed, 9 May 2007 09:40:36 -0400
From: Jillian Hernandez <jillian.hernandez AT GMAIL.COM>
Subject: Re: question on films for women in prison
Hello Susan,

Here is some info on a new film. If you're interested I can help you find
out how to obtain a copy.

Bridging the Gap: A Writing Workshop

A new film revealing an inside look at Bridging the Gap, an award-winning
12- week writing workshop during which women incarcerated at Fort
Lauderdale's Broward Correctional Institution wrote personal essays to share
with girls in the Miami-Dade Regional Juvenile Detention Center.

The essays highlight the many regrets and losses the incarcerated women have
experienced as a result of their mistakes in hopes of inspiring girls in
detention to make better lifestyle choices. The film, funded by the Annie E.
Casey Foundation, also features the girls responses to the inmates written
messages, relayed through volunteers, who act as bridges between the two
groups.

Bridging the Gap is the result of a unique collaboration among the Florida
Departments of Corrections and Juvenile Justice, community volunteer Vicki
Lopez Lukis, the Girls Advocacy Project (GAP) and ArtSpring, Inc. The
programs objective is to publish an anthology of these essays, which will be
distributed among the GAP girls in detention.
==========================================================================
Date: Wed, 9 May 2007 10:59:29 -0400
From: Sarah Reynolds <sreynolds AT WMM.COM>
Subject: Re: question on films for women in prison
Susan, 

I just wanted to add that FREEDOM ROAD, recommended by Janet Gray, is
part of a larger collection from WMM on women in prison:

TROOP 1500: GIRL SCOUTS BEYOND BARS spotlights an innovative Girl Scout
program which brings daughters together with their inmate mothers,
offering them a chance to rebuild their broken relationships, and stop
the cycle of crime within families.
http://www.wmm.com/filmcatalog/pages/c659.shtml

900 WOMEN is a striking, sensitive portrait of six women serving time
inside The Louisiana Correctional Institute.
http://www.wmm.com/filmcatalog/pages/c521.shtml

In BLIND SPOT: MURDER BY WOMEN, intimate one-on-one interviews with six
women murderers reveal unique insights into the circumstances leading to
these violent acts and the emotional, psychological and spiritual
consequences of murder.
http://www.wmm.com/filmcatalog/pages/c520.shtml

WOMEN IN STRUGGLE presents rare testimony from four female Palestinian
ex-detainees who disclose their experiences during their years of
imprisonment in Israeli jails and the effect it has had on their present
lives and future outlooks.
http://www.wmm.com/filmcatalog/pages/c677.shtml

Hope this helps!

Best,

Sarah Reynolds
Educational Sales & Marketing Coordinator
WOMEN MAKE MOVIES 
462 Broadway, Suite 500
New York, NY 10013
sr  AT  wmm.com| www.wmm.com

Established in 1972 to address the under-representation and
misrepresentation of women in the media, Women Make Movies is a
non-profit media arts organization and the world's leading distributor
of independent films by and about women. WMM focuses on cutting-edge
documentaries that give depth to today's headlines, as well as
artistically and intellectually challenging works in all genres. For
more information about WMM, visit www.wmm.com.
==========================================================================
Date: Wed, 9 May 2007 13:30:12 -0400
From: Joelle Ruby Ryan <joeller AT BGNET.BGSU.EDU>
Subject: Re: question on films for women in prison
I would also like to suggest a wonderful film which looks at 
the experiences of transgender women in prison. It is 
titled "Cruel and Unusual" and it is a riveting examination of 
the horrific treatment of MTF women placed in men's prisons and 
their attempts to navigate the prison industrial complex. You 
can find more info about the film on its official website at:

http://www.cruelandunusualfilm.com/

Here is a "blurb" about the film:

Imagine being a woman in a men's prison. Alluvial Filmworks 
presents an award-winning and shocking documentary film - Cruel 
& Unusual. This documentary is an unflinching examination of 
transgender women in men's prisons. Five individuals describe 
their experiences undergoing inhumane and humiliating treatment 
including rape, violence, solitary confinement and denial of 
medical care. These women don't deny they must serve their 
sentences, but are the human rights of these women violated? 
Should transgender inmates get medical treatment in prison? 
Should they receive female hormones, counseling or sexual 
reassignment surgery? Despite their crimes, this documentary 
asks if the punishment for their crime is indeed Cruel & 
Unusual. "A remarkable and essential work...I can affirm that 
everyone needs to hear and see this film's crucial, disturbing 
and ehtralling story." - Scott Long, Director, LGBT RIGHTS 
PROGRAM, HUMAN RIGHTS WATCH "This moving and thoughtful 
documentary raises awareness about the abuse, isolation and 
poor medical care faced by transgender prisoners" - Elizabeth 
Alexander, Executive Director, ACLU NATIONAL PRISON PROJECT 

Joelle Ruby Ryan
joeller  AT  bgsu.edu
==========================================================================
Date: Wed, 9 May 2007 13:44:38 -0400
From: Kasi Jackson <Kasi.Jackson AT MAIL.WVU.EDU>
Subject: Re: question on films for women in prison
I would like to suggest an Iranian film called Zendan-e zanan (2002) "Women's
Prison". Directed by Manijeh Hekmat. Here's a link to the imdb site:

http://www.imdb.com/title/tt0332834/

Kasi

Dr. Kasi Jackson
Assistant Professor
West Virginia University
Center for Women's Studies
210 Eiesland Hall
PO Box 6450
Morgantown, WV 26506-6450
Kasi.Jackson  AT  mail.wvu.edu
==========================================================================
Date: Wed, 9 May 2007 14:17:22 -0400
From: Daniel Moshenberg <dym AT GWU.EDU>
Subject: Re: question on films for women in prison
Hi all,

Kasi's imdb site reminds me. I teach a course entitled "Women In and Beyond the
Global Prison". The one film students always bring to the class discussion is
Chicago. I have never taught it, but it's a constant, nevertheless.

Take care,
Dan Moshenberg
==========================================================================
Date: Wed, 9 May 2007 17:35:52 -0500
From: Phyllis Holman Weisbard <pweisbard AT LIBRARY.WISC.EDU>
Subject: Re: question on films for women in prison
The current issue of VIDEO LIBRARIAN has a review of GIRL TROUBLE on the
plight of girls in San Francisco's juvenile justice system, which might be
another angle to explore. 74 min. New Day Films, 2004. The reviewer gives
the film 3 1/2 out of 4 stars and says it follows three "angry wary young
girls" in the system over a four year period, interweaving "excellent verite
footage with in-depth interviews of the girls (along with case workers,
lawyers, and youth advocates), examining their difficult personal journeys
within the context of a flawed justice system ... the help they receive at
... a peer-run group for girls ... run by Lateefah Simon ... whose ability
to channel her own tough childhood into an energetic program ... has earned
her a MacArthur." The film follows the girls over a 4 year period. See
http://www.newday.com/films/GirlTrouble.html.

Phyllis Holman Weisbard
 
****************************************************
Phyllis Holman Weisbard, Women's Studies Librarian
University of Wisconsin System
430 Memorial Library, 728 State Street
Madison, WI 53706
pweisbard  AT  library.wisc.edu
http://www.library.wisc.edu/libraries/WomensStudies/
****************************************************
Date: Thu, 10 May 2007 09:50:30 -0400
From: Shereen Siddiqui <siddiqui AT FAU.EDU>
Subject: Re: films for women in prison
_When the Bough Breaks: Children of Women in Prison_, a documentary by 
Jill Evans Petzall and Deeds Rogers, focuses on incarcerated women who 
are mothers. If I recall correctly, there are a lot of interviews with 
the prisoners and their children.
http://www.filmakers.com/indivs/When_the_Bough_Breaks_children.htm

Shereen Siddiqui
Florida Atlantic University
siddiqui  AT  fau.edu
==========================================================================
Date: Thu, 10 May 2007 10:14:39 -0700
From: Andy Moore <andy AT FRAMELINE.ORG>
Subject: Re: Women in prison
Dear All,

Let me add to the excellent suggestions about films regarding women and
prison. Frameline distributes a very interesting documentary called TO MY
WOMEN FRIENDS about lesbian women in the former Soviet Union. Article 121
and women's prisons are discussed. .Please see
http://cart.frameline.org/ProductDetails.asp?ProductCode=T353 for details!

Thanks,
Andy
-- 
Andy Moore 
Educational Distribution Manager
Frameline
145 9th Street, Suite 300
San Francisco, CA 94103
andy  AT  frameline.org
http://www.frameline.org/distribution

Frameline¦s Educational Distribution Program:
--Since 1981, the leading educational distributor solely dedicated to
lesbian, gay, bisexual and transgender (LGBT) film and video.
--More than 200 titles spanning every genre and more than 70 subject areas.
--A non-profit organization.
--Visit our website (http://www.frameline.org/distribution ) to browse our
collection. Subscribe to our free monthly e-newsletter, the Frameline
Distribution Dispatch, at https://cart.frameline.org/Articles.asp?ID=152
==========================================================================

For information about WMST-L

WMST-L File Collection