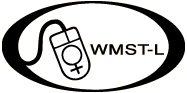 The Need for Women's Studies Programs
The following brief discussion of resources dealing with the need for
Women's Studies programs took place on WMST-L in August 2000.  For
additional WMST-L files now available on the Web, see the
WMST-L File Collection.
========================================================================
Date: Tue, 01 Aug 2000 09:22:07 -0400
From: Martha Charlene Ball <wsimcb @ PANTHER.GSU.EDU>
Subject: Articles about need for Women's Studies
The Women's Studies Institute at Georgia State University is
looking for published articles or books that present arguments
for the need for women's studies programs.  We are going to use these to
support our proposal for a B.A. degree in Women's Studies.  Currently, we
offer a Bachelor of Interdisciplinary Studies with a Concentration in
Women's Studies (B.I.S.)

We have a few articles from the *Chronicle of Higher Education.*
I have looked at the WMST-L files on "What Can I Do with a Women's Studies
Major?" but this is not exactly what we need.  Can anyone on the list
suggest some more such articles or books?

Any help will be appreciated.
Charlene

M. Charlene Ball, Administrative Coordinator
Women's Studies Institute
Georgia State University
Atlanta, Georgia  30303-3083
404/651-4633
404/651-1398 fax
wsimcb  @  panther.gsu.edu
http://www.gsu.edu/womenpower
========================================================================
Date: Tue, 01 Aug 2000 10:00:30 -0400
From: "MacNabb, Elizabeth" <emacnabb @ RICHMOND.EDU>
Subject: Re: Articles about need for Women's Studies
Martha--
three colleagues and I recently edited a women's studies anthology that
discusses the ways in which feminism has affected the theories/practices of
varying disciplines (26 different disciplines in all) in english-speaking
universities.  Chapters were contributed by ws scholars in the US, Canada,
Britain, and Australia.  (In fact, some of you may remember that I
advertised for submissions on this list 6 years ago!)

This book is perfect for students who don't yet know what women's studies is
all about;  it also explains ws advancements on the most basic level to
scholars who are not familiar with feminist jargon; and could even be read
by the non-academic reading public.

Due out in December 2000, the book is published by Haworth Press and
entitled *Transforming the Disciplines:  A Women's Studies Primer.*  My
co-editors are Mary Jane Cherry, Rene Perri Prys, and Susan Popham, all of
the University of Louisville.

I hope you'll find some helpful information there.  Best,  --E.

Elizabeth L. MacNabb, PhD
Service Learning
University of Richmond, VA
804-289-8686
emacnabb  @  richmond.edu
========================================================================
Date: Tue, 01 Aug 2000 12:57:09 -0500
From: Ann Froines <ann.froines @ EMS.UMB.EDU>
Subject: Re: Articles about need for Women's Studies
I suggest book by Barbara Boxer , books and articles by Jane Martin, and
ENGENDERING KNOWLEDGE, ed by Joan Hartman and Ellen Messer-Davidow.. For
student testimony see WOMEN'S STUDIES GRADUATES, Teacher's College Press.
========================================================================
Date: Wed, 02 Aug 2000 15:38:48 -0500
From: Helen Power <hpower @ ARTSCI.WUSTL.EDU>
Subject: Re: Articles about need for Women's Studies
One of the most effective short articles I've seen recently is "Why
Women's Studies?" by Robert Weisbuch, president of the Woodrow Wilson
Foundation, in that foundation's newsletter in Fall, 1999.

Helen W. Power
Coordinator and Senior Lecturer
Women's Studies
Washington University in St. Louis
========================================================================
Date: Wed, 02 Aug 2000 16:06:51 -0500
From: Phyllis Holman Weisbard <pweisbard @ LIBRARY.WISC.EDU>
Subject: Fwd: Re: Articles about need for Women's Studies
Found the article mentioned below at
http://www.woodrow.org/newsletters/14-fall99.htm


Phyllis

************************************************************
    Phyllis Holman Weisbard, University of Wisconsin System
    Women's Studies Librarian
    430 Memorial Library, Madison, WI 53706
    (608) 263-5754               pweisbard  @  library.wisc.edu
    http://www.library.wisc.edu/libraries/WomensStudies/
************************************************************
========================================================================
Date: Fri, 04 Aug 2000 09:41:44 +0000 (GMT)
From: Jo VanEvery <J.Van-Every @ bham.ac.uk>
Subject: articles about need for Women's Studies
The most recent issue of the Journal of Gender Studies (published by
Carfax) has an article that might be relevant. It is based on a UK
case but could have useful information. The journal is available
online through the Catchword service (Taylor and Francis now owns
Carfax so check their website and it should lead you to at least the
journal contents).

Sorry I don't have teh full details to hand.

JoVE

Dr. J. VanEvery
Dept. of Cultural Studies and Sociology
University of Birmingham
Edgbaston
Birmingham
B15 2TT
0121 414 3730
0121 414 6061 (fax)
j.van-every  @  bham.ac.uk
*I do not check e-mail daily.*
========================================================================

For information about WMST-L

WMST-L File Collection