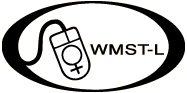 Films Focusing on Sexuality
The following thread offers suggestions for films that focus on sexuality. 
The discussion took place on WMST-L in January 2007.  For additional WMST-L
files available on the Web, see the WMST-L File Collection.
==========================================================================
Date: Mon, 29 Jan 2007 18:54:07 EST
From: Eustis525 AT AOL.COM
Subject: movie about sexuality
This year our campus is having a week where we focus on sexuality in our 
programming. We plan on addressing sexuality from a holistic perspective so are 
having programming around biopsychosocial issues. We'd like to begin the week 
with a movie. We've debated Kinsey but can't agree that we would want to show
it  on campus. Are there other movies people would suggest that would address
issues  of sexuality (we're open to addressing the topic broadly or more
narrowly)?  Thanks in advance!

Deb Berke
Messiah College
dberke AT messiah.edu
Eustis525 AT aol.com
==========================================================================
Date: Tue, 30 Jan 2007 09:11:40 -0500
From: Christa Craven <ccraven AT WOOSTER.EDU>
Subject: Re: movie about sexuality
Two films my students have really enjoyed (and have provoked great
conversation) are Johnny Symons documentary "Daddy & Papa" about gay
fathers in the U.S. and "I Exist: Voices from the Lesbian and Gay Middle
Eastern Community in the U.S." which was put out in EyeBite's Unlearning
Homophobia Series.  I've used both films in courses in LGBTQ Studies,
broader intro courses in Women's & Gender Studies, and also at more
informal campus events.  They've been hits each time.

If folks respond privately, I'd love to hear any other suggestions --
ccraven AT wooster.edu
Best,
Christa

Christa Craven, PhD
Assistant Professor of Anthropology and Women's Studies
Department of Sociology & Anthropology
The College of Wooster
1189 Beall Avenue
Wooster, OH 44691
ccraven AT wooster.edu
==========================================================================
Date: Tue, 30 Jan 2007 06:23:10 -0800
From: Dina Giovanelli <dinagiovanelli AT SBCGLOBAL.NET>
Subject: Re: movie about sexuality
The Laramie Project would be a great idea for discussing the topic more
narrowly.  Definitely a good film to discuss the civil and human rights of
GLBTQ people in the US context.
  Best,
  Dina

Dina L. Giovanelli, MS
Graduate Assistant
Department of Sociology
University of Connecticut
344 Mansfield Rd., Unit 2068
Storrs, CT 06269
==========================================================================
Date: Tue, 30 Jan 2007 11:40:45 -0500
From: Joan Callahan <buddy AT POP.UKY.EDU>
Subject: Re: movie about sexuality
Southern Comfort is a very fine movie focusing on a group of transpersons.

Joan
<buddy AT uky.edu>
==========================================================================
Date: Tue, 30 Jan 2007 10:03:54 -0800
From: Andy Moore <andy AT FRAMELINE.ORG>
Subject: Re: movie about sexuality
Dear Deb (& others),

Frameline's collection (see https://cart.frameline.org/Articles.asp?ID=153 )
has many films you might be interested in. I would especially suggest:

Changing Our Minds: The Story of Dr. Evelyn Hooker
Sexo
Shabnam Mousi
Two-Spirit People
Gay Sex In The 70s
The Believers

Thanks,
Andy
--
Andy Moore
Educational Distribution Manager
Frameline
145 9th Street, Suite 300
San Francisco, CA 94103
andy AT frameline.org
http://www.frameline.org/distribution
==========================================================================
Date: Tue, 30 Jan 2007 12:04:37 -0500
From: Katha Pollitt <katha.pollitt AT GMAIL.COM>
Subject: Re: movie about sexuality
Does sexuality mean GLBTQ? What about the Education of Shelby Knox,
Frontline (?) documentary about the TX high-schol student who mounted a
campaign against abstinence-only sex ed.
Katha Pollitt
katha.pollitt AT gmail.com
==========================================================================
Date: Tue, 30 Jan 2007 12:06:11 -0800
From: pjkafka <pjkafka AT EARTHLINK.NET>
Subject: Re: movie about sexuality
Susan Sarandon in The White Palace.  Addresses age, class, educational,
religious, cultural differences in a relationship between a young man and older
woman that begins as a sexual relationship.

If you are open to movies from abroad, Stephen Rae in The Crying Game,
gradually falling in love with a boy.

A classic in this genre is Thomas Mann's novella, Death in Venice, also made
into a film starring Dirk Bogarde.  My students loved this film so much they
gave me the album of its musical score (from Mahler) as a present.

Speaking of Dirk Bogarde, he and Stephen Fox acted in a great film, The
Servant, in which he was the upper class Fox's manservant, with a twist at the
end.

And he also did a fascinating film, The Night Porter, in which he portrayed a
former Nazi officer in a concentration camp who is found accidentally by one of
his victims after the war when she and her husband are guests at a hotel in
which he is employed as a night porter.  Their past relationship in the
concentration camp and their relationship from this point on is extremely
complex on many levels and would provoke excellent class discussion.
  

Also, a powerful and moving Australian film about a troupe of gay/transgendered
actors in the desert. One of the actors is reunited with his young son and
finally performs in costume while the son watches.  I can't remember the title.
Perhaps someone remembers it. 

And there is Some Like It Hot (especially the ending just for fun.

Phillipa

Dr. Phillipa Kafka
Professor Emerita, English
Kean University
==========================================================================
Date: Tue, 30 Jan 2007 17:03:32 -0600
From: "Lichti, Esther" <esther.lichti AT TTU.EDU>
Subject: The Education of Shelby Knox
"The Education of Shelby Knox" which Katha Pollitt mentioned is
available from Incite Pictures
http://www.incite-pictures.com/Shelby_Knox.html or at www.shelbyknox.org
.  I'm happy to report that Shelby, whose family lives down the street
from me, has continued her activism while at University and will
graduate this spring from University of Texas. 

Esther S. Lichti, PhD.
Coordinator
Texas Tech University
Women's Studies
213 Administration
Box 42009
Lubbock, TX 79409-2009
esther.lichti AT ttu.edu
==========================================================================
Date: Tue, 30 Jan 2007 18:01:07 -0600
From: Elizabeth Zanichkowsky <Zanick1 AT CHARTER.NET>
Subject: Re: movie about sexuality
> Also, a powerful and moving Australian film about a troupe of
> gay/transgendered actors in the desert. One of the actors is reunited with
> his young son and finally performs in costume while the son watches.  I can't
> remember the title. Perhaps someone remembers it.

Pj,
I believe you're thinking of "Priscilla, Queen of the Desert"

Elizabeth Zanichkowsky
UW Waukesha
==========================================================================
Date: Tue, 30 Jan 2007 18:01:32 -0800
From: Jessica Nathanson <janathanson AT YAHOO.COM>
Subject: Re: movie about sexuality
The two films I show that students really love are
"Kissing Jessica Stein" and "Chasing Amy."  There was
some discussion about both on this list a while back
that may be archived, if you're interested.

Anyway - what is great about the two films is that
they both interrogate heterosexuality as well as
bisexuality, lesbianism, and, in the case of "Chasing
Amy," male homosexuality.  And they deal with
relationship issues about sex.

Jessica Nathanson

Dr. Jessica Nathanson
Visiting Assistant Professor
English and Gender Studies
Augustana College
janathanson AT yahoo.com
nathanson AT augie.edu
==========================================================================
Date: Tue, 30 Jan 2007 21:35:39 -0500
From: Joelle Ruby Ryan <joeller AT BGNET.BGSU.EDU>
Subject: Re: movie about sexuality
10 Must-See Documentaries about Transgender/Intersex People

Southern Comfort
This incredibly powerful and moving documentary tells the story
of Robert Eads, a female-to-male transsexual who is diagnosed
with ovarian cancer.  In his rural, conservative Georgia
community, he is unable to find a doctor willing to treat him. 
Despite this mistreatment, he finds community with his circle
of friends, including his MTF partner Lola Cola and the solace
of the annual Atlanta trans conference Southern Comfort.

Toilet Training
This film is both poignant and humorous, and is a great film to
help propel classroom discussion.  Produced by The Sylvia
Rivera Law Project, Toilet Training explores the issues of
gender-variant people and restroom access. Featuring interviews
with a diverse cross-section of folks, Toilet Training sounds
the alarm about the need for an end to gender policing in
public restrooms and safe bathroom access for trans people.

TransAmazon: A Gender Queer Journey
I produced this autobiographical film about my experiences as a
transgender activist.  Covering diverse topics such as passing,
restrooms, violence and coming out, TransAmazon is a good video
to introduce students to issues of gender diversity and the
need to eradicate transphobic prejudice.

Boy I Am
A terrific new documentary that looks at the lives of female-to-
male transgender people and their reception in lesbian and
feminist communities.  Finally a film that explores the
controversies that trans identity has raised while still
humanizing its fascinating protagonists.

Yellow for Hermaphrodites: Mani's Story
A documentary film that traces the life of the intersex
activist Mani Mitchell. Frances Grant wrote in The New Zealand
Herald: "The documentary's strength comes from the fact that it
is nearly all told in Mani's own words. Strong and articulate,
she traces the momentous changes in her life which led to self-
acceptance and lack of fear in drawing attention to her
ambiguous appearance. [It] is a courageous and unsentimental
account of a person who has confronted and overcome
extraordinary pressures and exclusion." Also featured in the
film are American intersex activists Angela Moreno and David
Vandertie.

Gender Trouble
In this lyrical and moving documentary, four intersex women
tell their stories with astonishing bravery and candor. Set
against beautiful yet unsettling backgrounds of organically
transforming family photographs, orchids and topiary gardens,
Melissa, Mary, Barbara and Sara speak openly about
hermaphroditism and the secrecy surrounding their conditions
and lives. More than one in every 2000 people are born with
some sort of intersex condition but you would never know it.
Most intersex people have lived in secrecy and silence - the
casualties of a medical profession that believed it best to
surgically eradicate difference and withhold the truth from
their patients.

Screaming Queens: The Riots at Compton's Cafeteria
Three years before the famous rioting at New York's Stonewall
Inn, there was a riot in San Francisco at Gene Compton's
Cafeteria. On a hot Summer's night in 1966, in the city's
Tenderloin district, a group of transgender women and gay
street-hustlers fought back for the first time in history
against everyday police harassment. This act of resistance was
a dramatic turning point for the transgender community, and the
beginning of a new human rights struggle. Produced by trans
scholar and activist Susan Stryker.

Cruel and Unusual
Women, transgender women such as Ashley, Linda, Anna, Yolanda
and Ophelia, are incarcerated in men's prisons across the U.S.
from Wyoming to New Jersey and Florida. Denied medical and
psychological treatment, victims of rape and violence, the
documentary Cruel and Unusual asks if the punishment for their
crime is indeed cruel and unusual? A film which exposes the
intersection of trans oppression with race and class in a very
powerful manner. Great for discussions of criminal justice, the
prison industrial complex, gender oppression. health care and
the abuse of power.

Transgender Revolution
A&E Special that goes beyond stereotypes for an intimate
portrayal of the people who choose to change their sexuality.
Among the unexpected, ferociously articulate characters we meet
are a female-to-male transsexual who works for the Tampa
sheriff's office, a male-to-female electrical designer who has
hosted an MIT radio show called Gendertalk, and a Southern good-
old-boy who we follow through his surgical transformation. THE
TRANSGENDER REVOLUTION also examines the fast-growing movement
to combat gender oppression, highlighting the nation's most
notorious transsexual killings and a Congressional battle over
including transsexuals in the Hate Crimes Act.

Beautiful Daughters
This documentary examines the first-ever all transgender
production of the Vagina Monologues in Los Angeles. It gives a
glimpse into the lives of several trans women and their
struggle to come out and live as a woman.  It is fascinating to
see the production with a transgender cast.  Another
illuminating and provocative portrait of trans women.  Great
for women's studies classes.

Joelle Ruby Ryan
joeller AT bgsu.edu
==========================================================================
Date: Wed, 31 Jan 2007 09:57:35 -0500
From: Juli Parker <jparker AT umassd.edu>
Subject: movies on sexuality
This is my first post to this list, but like Ms Pollitt, I wondered if Deb
meant sexuality as in GLBT or sex
I would highly recommend the documentary Sex:  Female by the Center for New
American Media.  It premiered on the Oxygen network after
a showing at the South by Southwest Film Festival in Austin. The movie
interviews a diverse collection of women about sex.   Their contact info is:
Center for New American Media
589 Eighth Av #2100
New York NY 10018

212-630-9971
212-630-9975 fax
www.cnam.com

Visit the "People Like Us" website at www.pbs.org/peoplelikeus

Their movies People Like Us and Moms are excellent documentaries on class in
the U.S. and motherhood.  Both poignant, funny and educational. 

 Juli Parker, Ph.D.
Director, Women's Resource Center
Affiliate Faculty, Women's Studies Program
UMass Dartmouth
285 Old Westport Rd.
N. Dartmouth, MA  02747
http://www.umassd.edu/womensresourcecenter
jparker AT umassd.edu
==========================================================================
Date: Wed, 31 Jan 2007 10:20:41 -0500
From: Ellen Moody <ellen2 AT JIMANDELLEN.ORG>
Subject: movies about sexuality
I'd like to suggest that showing movies which are semi-popular today
(so-called "art" films) can make a stronger effect in a classroom since the
lesser known "avant-garde" film can be dismissed as projecting an unusual,
uncommon or unaccepted agenda, but not the much-lauded film which students
may have gone to see, or know others who see.

Such films about women's sexuality recently include  _Water_, _The Quiet_,
_House of Sand_, _Volver_; there was one about lesbian sexuality between two
Asian women but I cannot recall the title just now.

I've written about _Volver_ on my blog and linked the movie review to other
movie reviews of the above films:

http://server4.moody.cx/index.php?id=590

Wryly comic film about women's worlds.

One thing that stands out about such films compared to men's films
(particularly those where women are marginalized) is how sexual aggression
dominates and is central to such films (say Alan Bennet's _History Boys_)
but plays a small role in the women's films. The women dress up sexily, go
to beauty parlors, exercise on bikes, make-up, but their lives are not
dominated by sexual aggression (nor competition) in the way of men's films.

I rush to say there is a diffeerence between film feminism and film
masculinism and real life behavior and probablity we see in public places.

Ellen Moody
Ellen2 AT JimandEllen.org
==========================================================================
Date: Wed, 31 Jan 2007 19:32:35 +0000
From: Melanie Marshall <melanielmarshall AT GMAIL.COM>
Subject: Re: movies on sexuality
How about Go Fish? See http://www.imdb.com/title/tt0109913/ for more info.

Best,
Melanie Marshall

Lecturer in Music
Department of Music
University College Cork
Cork
Ireland
==========================================================================
Date: Wed, 31 Jan 2007 14:49:39 -0500
From: Mehmet Ergun <mehmetaergun AT GMAIL.COM>
Subject: Re: movies on sexuality
Hi,

A documentary but nevertheless, "Embracing our sexuality" (1993) New Day
Films[1][2].

Memet Ergun
mehmetaergun AT gmail.com

[1] http://www.newday.com/films/Embracing_Our_Sexuality.html
[2]
"... women talk frankly about sexual orientation, menstruation,
masturbation, sexual fantasies, orgasms and the effect of AIDS and
sexual abuse on their lives. Both serious and humorous, the wide range
of experiences offers a unique opportunity for all viewers--women and
men--to talk about their sexuality."
==========================================================================
Date: Wed, 31 Jan 2007 12:45:50 -0500
From: Rhea Hirshman <rheahirshman AT MAC.COM>
Subject: Re: movies about sexuality
On Jan 31, 2007, at 10:20 AM, Ellen Moody wrote:

> Such films about women's sexuality recently include  _Water_, _The Quiet_,
> _House of Sand_, _Volver_; there was one about lesbian sexuality between
> two Asian women but I cannot recall the title just now.

I think the "Asian film dealing with lesbian sexuality" you are referring to
is "Fire" which is set in India. Good film.

~W Rhea
rheahirshman AT mac.com
==========================================================================
Date: Wed, 31 Jan 2007 14:15:19 EST
From: Eustis525 AT AOL.COM
Subject: Re: movies on sexuality
> This is  my first post to this list, but like Ms Pollitt, I wondered if
> Deb meant sexuality as in GLBT or sex

I'm defining sexuality in it's broadest sense so we're covering physical, 
social, emotional, ethical, psychological, etc., aspects of sexuality this
week.
 The movie was originally to cover the biological aspect but other than
Kinsey  which talks about human sexual response and research issues, we haven't 
thought of any that might be broad, yet appeal to a number of students. The
ones
 on transgender or intersex issues are good suggestions but I'm concerned
that  this is too narrow an area and we won't get many of the student body to
this.  It's also the first event in a week of programming.

The second day of programming deals with psychological issues including 
sexual identity. The third day we're dealing with sociocultural issues. We are 
covering GLBT issues on the fourth day of programming. The last day  (Friday)
Casino Royale was already scheduled to be shown on campus so we're  going to
capitalize on the fact that someone else is paying for this!

Deb Berke
Messiah College
Eustis525 AT aol.com
dberke AT messiah.edu
==========================================================================
Date: Fri, 2 Feb 2007 10:39:08 -0500
From: Lisa Burke <lcchair AT lists.nwsa.org>
Subject: re movies on sexuality
I'd also suggest considering "sexuality" as a dimension of human
identity as opposed only to "LGBT" or "sex."

Lisa Burke

lcchair AT lists.nwsa.org
==========================================================================

For information about WMST-L

WMST-L File Collection