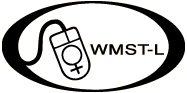 Making 'Contemporary' Women's Literature Relevant
The following discussion offers suggestions for making women's
literature of the 1970s and '80s and the feminism it reflects
relevant to 21st-century students.  The discussion took place on
WMST-L in January 2005.  For additional WMST-L files available
on the Web, see the WMST-L File Collection.
===========================================================================
Date: Wed, 12 Jan 2005 09:39:28 -0600
From: KARLYN CROWLEY <karlyn.crowley AT SNC.EDU>
Subject: contemporary women's lit class
Hi Wmst-l,

I'm about to teach a contemporary women's lit class this spring and i thought
i'd throw out a question.  I'm beginning with Marilyn French's *The Women's
Room,* and am concerned about establishing a context because in this
generation and climate, many students will think this book is a lunatic
feminist fringe response.

In short, it will be baffling to them.  So, I'm assigning several readings and
thinking about some films to give a context.  We're reading some Woolf,
Friedan, and *Manifesta's* "day without feminism."  I'll probably also use the
1970's *MS.* excerpted "why i want a wife." Any other ideas?

On the film front, i'm going to show *step by step* about history of women's
movement.  Haven't seen it yet, but it's supposed to be good.  Am thinking of
showing the PBS *The Pill* which i think is great.  And may show "the Hours"
to get in both Woolf and 1950's housewife drama.  Any other ideas?

I've been racking my brain for films--stepford wives? an unmarried woman? all
that heaven allows?  far from heaven?

would love to know, if you've thought of anything!

Thanks,
Karlyn Crowley

Karlyn Crowley
Assistant Professor, Department of English
St. Norbert College
karlyn.crowley  AT  snc.edu
===========================================================================
Date: Wed, 12 Jan 2005 11:06:33 -0500
From: Debra Michals <dam3385 AT NYU.EDU>
Subject: Re: contemporary women's lit class
I taught Anzia Yezierska's autobiographical novel "The Bread Givers"  (1925)
last semester and students loved it. It's a terrific look at so many topics:
gender, the immigrant experience, the contestation between old and new world
ideas, and the quest for self-actualization. And it's a fast read.

As for films, here's a few I love showing:

Girls Town (about inner city girls fighting back against sexual violence)
The Contender
Killing Us Softly (documentary)

The Pill and the Stepford Wives are both terrific, but I'm not sure how
students will relate to An Unmarried Woman. They seem to think they're
already living the life Clayburgh's character ultimately achieves.

I recently saw Mona Lisa Smile for the first time, and think that however
flawed, it offers much for potential class discussion.

I also like the documentary Tupperware!, which is a great way to show the
1950s domestic world - and it pairs nicely with Mona Lisa Smile. (I'm
putting the two together for a paper topic this spring).

If you can get your hands on it, there's a wonderful old Esther Williams
movie (1959) called "The Unguarded Moment," that is a terrific jumping off
point for discussions of sexual harassment and violence. In the film, a
singe female teacher is being stalked and harassed by a young male student.
It's pretty novel for its time -- and what makes it interesting is the way
the community responds to the teacher. I'm not sure the responses today are
much different. AMC shows the film every so often, if you want to watch for
it.

Good luck,
Debra Michals, Ph.D.
Merrimack College
===========================================================================
Date: Wed, 12 Jan 2005 11:15:14 -0600
From: Hannah Miyamoto <hsmiyamoto AT MSN.COM>
Subject: Re: contemporary women's lit class
    If you are trying to make materials from the 1970's relevant to 21st
century students, have you considered showing un-feminist materials from the
1970's?  One example on my mind is the scene in Robert Altman's M*A*S*H
(1970) in which Hawkeye and Trapper John burst into a Tokyo military
hospital and speak in a very degrading manner to the chief nurse about her
and her staff.  One line was something like, "I want a nurse with good hands
who can keep her tits out of my way!"  That scene is painful to watch today.

    "M*A*S*H", the film, was created as a subversive, nearly countercultural
statement against war--which it was, but it also represents the sexist
attitudes rampant in that counterculture--particularly how the Movement's
irreverence was casually dashed upon women.  Women's Liberation (WL) formed
as much in reaction to the radical "Movement" as to the conservative
"Establishment."  I think that the anger of the angry, snarling, "lunatic
feminist" movement was due even more to frustration with the youth Left as
it was to the conservative housewifery criticized by Freidan and early
N.O.W.--which WL rejected as much as the Left.  "Goodbye to All That" (1970)
by Robyn Morgan expressed that feeling with rage: e.g., "Cracked-rear-window
Left."  Marge Piercy (Happy New Year!) explained this feeling of betrayal
more analytically in "Grand Coolie Damm" (1969), which starts:

"The Movement is supposed to be for human liberation. How come the condition
of women inside it is no better than outside? We have been trying to educate
and agitate around women's liberation for several years. How come things are
getting worse?"


  "Grand Coolie Damm" illustrates that the Women's Liberation movement was
not born, but seceded:

"We are the fastest growing part of the Movement, and for the next few years
it would be healthiest for us to work as if we were essentially all the
Movement there is, until we can make alliances based on our politics. "

  What Piercy proposed would soon be fact--except that by 1975, there was no
Movement to rejoin--or did it evolve into the contemporary
progressive/liberal constellation of issue-oriented organizations?--which
today includes LGBTI rights movement, which originated both in and out of
Women's Liberation.

    Although the definitive histories, including "Daring to be Bad" by Alice
Echols (1990), "Personal Politics" by Sara Evans (1979), and "In Our Time"
by Susan Brownmiller (1999), make this very clear, WoSt curriculums tend to
displace WL from its historical context against the parallel New
Left/Movement and "Black" (and other ethnicities) nationalist movements.
The most serious consequence is that the misconceptions of third wave
feminists about second wave feminism which were implanted by the media and
their cultures are reinforced, rather than displaced, by WoSt teaching.
This is regretfully counterproductive, I think  (Is this due to fear over
discussing 1960's radicalism and/or the Vietnam War?)

  Oh my!  I started to talk curriculum materials and went off on a Third
Wave rant!  Well, I think I made my point.  And I would hope that after your
class examines media like "M*A*S*H", the next questions will be "How have
things changed?" and "How are things still the same?"

Hannah Miyamoto
(Co-chair, NWSA 3rd Wave Fem I.G.)
hsmiyamoto  AT  msn.com
===========================================================================
Date: Wed, 12 Jan 2005 11:17:57 -0600
From: Denise Starkey <Dstark1 AT LUC.EDU>
Subject: Re: contemporary women's lit class
The HBO film "Iron Jawed Angel" on the successful campaign for the vote,
with Hilary Swank, is incredibly well done.


_____________________________
A. Denise Starkey
Loyola University Chicago
Theology - Crown Ctr 446
dstark1  AT  luc.edu
W: (773) 508-2360
H:  (773) 262-3671
===========================================================================
Date: Wed, 12 Jan 2005 11:05:41 -0700
From: "Grotzky, Marilyn" <Marilyn.Grotzky AT CUDENVER.EDU>
Subject: Re: contemporary women's lit class + H. Miyamoto's reply
In Our Time is great.  It's so human and individual that it's easy to
relate to. I use the abortion part of it to help students understand the
situation in the 60's, early 70's.  Brownmiller shows the difficulties
of the movement as well as the excitement.

By the way, visit the WS area of your academic library -- it should
contain a lot of the original writing from the 60's and 70's -- it's a
whole different world, and that's important for everyone involved to
understand.  Marge Piercy's Vida helps with the mindset of the times,
but because it's not chronological, some students have a hard time
getting into it.

"Grand Coolie Damn" is mentioned in all the writing that describes the
women/left split -- I think reading the actual essay would give them a
real in whenever it's mentioned -- a hook on which to hang everything
related (including feelings they have but haven't voiced).  Piercy's
Consciousness Raising guide has been mentioned repeatedly on this list
and is probably in the list archives.

One of my students rated Rosie the Riveter Revisited (video) as the best
movie shown in class -- it's too WWII for contemporary lit background,
but it's great at showing media as propaganda, as WWII newsreels are
contrasted to the stories being told by actual Rosies.

The rest of Hannah's suggestions are also, as always, great.  It's
painful to watch M*A*S*H* be so wretchedly sexist.  If these are the
good guys -- Grand Coolie Damn should have emerged spontaneously from
every woman related in any way to the movement.

Marilyn Grotzky
Marilyn.Grotzky  AT  cudenver.edu
Auraria Library
MSCD Women's Studies
===========================================================================
Date: Wed, 12 Jan 2005 10:55:13 -0800
From: pjkafka <pjkafka AT EARTHLINK.NET>
Subject: Re: contemporary women's lit class
Dear Karlyn:

First look at the title of your course.  "contemporary women's lit."
Without any adjective before "women's" the language of your title
assumes that the context, the field of syllabus choice, is global: all
women's literature from all over the world.

And indeed feminism is a global movement.  If you take this
perspective, which your broad title certainly permits you, then you
can offer the students works of contemporary literature from a
selection by a variety of feminists from a variety of cultures.  When
given a reading list including literature by African, Asian, South
Asian, Caribbean, Middle Eastern, Ethnic American, etc.  women
writers (including films), would it be possible for students to view
such global variety that yet contains obvious commonalities in
situation and perspective as all emanations of "a lunatic feminist
fringe response"?

Phillipa.
===========================================================================
Date: Thu, 13 Jan 2005 06:29:30 -0600
From: Leni Marshall <mars0264 AT UMN.EDU>
Subject: contemporary women's lit class
Alice Walker's _Meridian_ is a short novel that touches on the Civil Rights
Movement, the Women's Movement, the Anti-War Movement, the Socialist
Movement, and the complexities of working for liberation. My students "got
it" and were challenged by it. Walker's "Advancing Luna and Ida B Wells"
essay encapsulates some of those challenges in a shorter format.

I personally love Marge Piercy's writing, but my students read "Grand
Coolie Damn" as radical vituperative, and have a hard time seeing how her
ideas are relevant to anyone now.

For an interesting analysis of student reactions to "Why I Want a Wife,"
see "Woman's Work--Where the Rhetoric Meets the Road: Reader Response to
'Why I Want a Wife' at 30." Trail, George Y.. Journal of American Culture,
Sep2003, Vol. 26 Issue 3, p356, 5p. Basically, he says that, rather than
seeing the power dynamic, his students end up with wife-envy.

I'd love to hear what you end up doing - please keep us posted!

Best,
Leni

Leni Marshall
Department of English
University of Minnesota
207 Lind Hall, 207 Church Street SE
Minneapolis, MN 55455
mars0264  AT  umn.edu
===========================================================================
Date: Thu, 13 Jan 2005 10:54:48 -0500
From: Christie George <cgeorge AT WMM.COM>
Subject: Re: contemporary women's lit class
Hi everyone,

Didn't feel like I could let this one go without chiming in :)

Karlyn, STEP BY STEP and THE PILL are both great and are available from
Women Make Movies.
We're also about to re-release Sally Heckel's wonderful film A JURY OF
HER PEERS based on the Susan Glaspell short story, and it amazes me how
compelling that film remains (though the time period is a little early
for what you seem to doing).

I'm listing a couple of others here, linking wmn's movemnt and civil
rights, but if you do a subject search from the WMM online catalog for
Women's Movement, you should be able to find what you are looking for.
http://wmm.com/advscripts/subjectmain.asp

THE EDGE OF EACH OTHER'S BATTLES: THE VISION OF AUDRE LORDE
http://wmm.com/catalog/pages/c621.htm
STANDING ON MY SISTERS' SHOULDERS http://wmm.com/catalog/pages/c617.htm

Cheers!
Chris

= = = = = = = = = = = = = = = =

Christie George
Educational Marketing Manager
Women Make Movies

462 Broadway, 5th Floor
New York, NY 10013
Tel 212.925.0606 x317 | Fax 212.925.2052
cgeorge  AT  wmm.com | www.wmm.com
===========================================================================
Date: Mon, 17 Jan 2005 16:27:48 -0500
From: Shannon Mills <millss AT NEARNORTH.EDU.ON.CA>
Subject: Re: contemporary women's lit class
Whew! I hope I haven't arrived too late to participate in this discussion,
as it has taken me several attempts to finally get myself on the board.

I'm a high school teacher in Parry Sound, Ontario, busily designing our
high school's first-ever interdisciplinary course which I am tentatively
titling "Women's Perspectives in the Modern Age". Karlyn, I know what you
mean when you express your concern about younger women feeling like some of
the available material is "alien". Some of the most vocal opposition I have
had thus far while preparing a "women's studies" course for high school
students has been from female students, who don't want to be associated
with the "f" word. Very disappointing.

I've been gleaning ideas from a variety of discussion boards and hope the
following materials may be of interest:

Marge Piercy's "Woman on the Edge of Time"
Margaret Atwood's "The Handmaid's Tale"
Tsitsi Dangarembga's "Nervous Conditions"
Anita Desai's "Clear Light of Day"
Gloria Naylor's "The Women of Brewster Street"
Aemelia Lanyer's "Salve Deus Rex Judaeorum"
Charlotte Perkins Gilman's "Herland"

I'm sorry I don't have any video suggestions. I'd love to hear more
discussion related to this topic!

Shannon
===========================================================================
For information about WMST-L
WMST-L File Collection