Miscellaneous Women-Related Web Sites
Last updated: February 12, 2018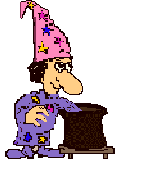 Most of the following sites from the main listing seem not to fit easily in the other topical sub-sections:
BellaOnline
(BellaOnline is an all-purpose women's site. It offers the usual array of topics--beauty, family, relationships--as well as some that are less stereotypical, such as computers, education, and society & culture. In most cases, its coverage tends often to be several cuts above similar sites. One ominous sign: they've removed their feminism section.)

Birthdate Calendar Index
(From the Women's International Center. See which inspiring woman was born on your birthdate.)

Blog This! An Introduction to Blogs, Blogging, and the Feminist Blogosphere
(This article by Vicki Tobias in the Winter-Spring 2005 issue of Feminist Collections explains what blogs are and looks at a variety of blogs by women, for women, and/or discussing women's issues.)

Do Babies Matter? Gender and Family in the Ivory Tower
(The studies by Mary Ann Mason, Dean of the Graduate Division at UC Berkeley, no longer appear on this site, since they have been published in book form. The link provided here is to a review of the book in the Berkeley Science Review. )
(In observance of Women's History Month in 2007, the United States Census Bureau put up this page of facts about women, covering topics such as population figures, motherhood, earnings, education, business, voting, jobs, military service, computer use, and sports and recreation.)

Family Law in the 50 States
(Tables from the American Bar Association's web site offering a quick view of various aspects of family law in the fifty states of the U.S. Tables exist for the following areas: alimony/spousal support factors, custody criteria, child support guidelines, grounds for divorce and residency requirements, property division, and third-party visitation.)

Feminism and Women's Studies
(Formerly the Carnegie Mellon English Server, now the EServer. In spite of its superb academic affiliation, this site should be used with caution: some of its information on e-mail lists includes much outdated, inaccurate material; other info may be similarly unreliable. The site has extensive holdings; it's an especially good resource for documents that don't change. Sections include Activism, Gender and Sexuality, Health, History, Programs, Theory, and Workplace.)
(A blog whose goal is to "build a stronger community of feminist law professors across geography, law schools, and scholarly subject areas." The blog highlights the publication of books and articles authored by feminist law professors or that they may find of interest, publicizes relevant calls for papers and conferences, and lists law professors [by law school] who self-identify as feminists and provides links to their professional or personal web pages. The blog should be of interest not just to law professors but to others interested in issues concerning women and law.)

(A blog that proclaims its belief "that all opinions - positive and critical - are valuable and seeks to give voice to communities that remain on the margins. Our mission is to write reviews from feminist perspectives to explore the world through an anti-oppression lens. We recognize that there are many feminisms and provide a space where those differences can be represented and explored." The blog discusses books, journals, zines, music, television, movies, feminist issues, and more.)

gender_cyber_archive
(The Italian women's site Orlando includes a very extensive [though not very apparent] listing of links to online articles about various aspects of feminist inquiry. Included are more than 100 articles by well-known and not-so-well-known scholars in Europe and North America, among them Donna Haraway, Joan W. Scott, Rosi Braidotti, and Susan Stanford Friedman.)

GenderStats
(This site, part of the World Bank's web site, offers a searchable database of worldwide gender statistics, organized by country and by topic. The database is updated as new information becomes available. Coverage covers a wide range of topics ranging from education and health to labor force structure and political participation, as well as an array of basic demographics.)

Hot Topics: Women's History Month
(Created by the library at Evergreen State College, this site provides extensive though unannotated links to online resources dealing with a variety of women's issues, among them Women & Defense, Women & Education, Women & Energy, Women & Health, Women & Science, Women's Suffrage, Women & Violence, and more.)

Jo Freeman's Web Site
(Well-known feminist scholar and author Jo Freeman has put online the extensive collection of articles she has written over the years, organized by topic (sample topics: The Feminist Movement; Women, Law, and Public Policy; Women's Political History). Also online are detailed descriptions of her six books.)

Gender Differences in Major Federal External Grant Programs
(A 2005 study carried out by the Rand Corporation that looked at possible gender differences in awards by major federal grant-giving agencies. The document is in pdf format, which requires the use of a free Adobe Acrobat Reader.)

Heroines.ca
(Site devoted to notable women in Canada, past and present. There are biographies, graphics, related history, news, and information about books, films, related links, et al.)

Herspace
("The network for the evolving woman" offers features from and links to a number of interesting women's web sites and zines.)
(This site, sponsored by the U.K. firm Aurora, provides information about the celebration of International Women's Day (March 8), a day that "has been observed since ... the early 1900's" and is an official holiday in several countries. Features include a brief history of the holiday, a calendar of IWD events throughout the world, news, and links to related sites.)

KinderStart
(A directory of "information about pregnancy, birth, and the wide range of issues related to children six years and under." The top level includes 16 categories, including both child-focused--e.g., Adoption, Bringing Home Baby, Child Development--and more wide-ranging, such as Arts & Entertainment and Society, Culture, & Environment. Below these are very extensive sub-categories with annotated links and an opportunity to provide ratings/comments.)

Laurie's Links to Women's Sites
(Laurie Mann's links to sites about abortion, abuse, businesses, health, history, sexual orientation, sizism, and more)

Military Woman Home Page
(Issues affecting women in the military)

The Minerva Center
(The Center and the web site are devoted to supporting study of women in war and women in the military. Includes good links to related sites.)

National Women's Hall of Fame
(Web site affiliated with the National Women's Hall of Fame in Seneca Falls, New York. Like its physical counterpart, the web site provides information about American women who have made major contributions to "the arts, athletics, business, education, government, the humanities, philanthropy and science." The women are listed alphabetically, and the site is searchable.)

The Ninety-Nines
(The Ninety-Nines is an international organization of women pilots. The web site provides information about the role of women in aviation, pioneering women pilots, and those flying today, along with resources to support women/girls interested in becoming pilots.)

Out of the Cave: Exploring Gray's Anatomy
(Essays by Kathleen Trigiani that examine John Gray's Men Are From Mars, Women Are From Venus and propose alternatives to Gray.)

Single Mom Financial Aid, Scholarship Resources, Food and Housing Programs, Parenting Advice, and more

(Founded by a single mother, this website offers a wide variety of resources for other single mothers. The resources cover an even broader range than the site's title specifies.)

Single Parents
(This page from the About.com site includes sections of resources for single mothers and for gay/les/bi parents, among others.)

Siyanda - Mainstreaming Gender Equity
(The Siyanda web site offers an online database of gender and development materials, such as reports, articles, international experts, and consultants. It is also an interactive space where gender practitioners can share ideas, experiences, and resources.)

The Status of Women in the States - 2004
(This report, issued every two years by the Institute for Women's Policy Research, "is designed to inform citizens about the progress of women in their state relative to women in other states, to men, and to the nation as a whole." Topics covered include politics, economics, health, rights, and demographics. Not every state is covered every year. A map indicates which states are covered in the current report. The site also includes a national report, "best & worst," data for all states, and past reports.)

The 3rd WWWave
(Subtitled "feminism for the new millennium," this site reflects "the unique view of women's issues and feminism in the generation of women who came of age in the '80s." The site offers remarks about history, politics, male-female relationships, and a lot more. It provides links to third-wave perspectives about "fun and hobbies," sexuality, money, self-defense, the Internet, and daily living, and a section devoted to third-wave views of second-wave feminism.)
(An online community promoting women's literacy as a tool that fosters empowerment and equity for women. The site includes abundant resources focusing on women and literacy and more generally on women and/or literacy. A YouTube video explains more about WE LEARN's mission.)

WINGS: Women's International News Gathering Service
(WINGS is "an all-woman independent radio production company that produces and distributes news and current affairs programs by and about women around the world." In addition to providing information about the organization, the web site offers an annotated archive of past programs, some of which can be listened to online, links to related sites, and more.)

Women and Talent
(Douglas Eby's site offers "resources for gifted and talented women," articles by Eby, and links to related sites.)

Women in Aviation Resource Center
(This site, created by aviation historian and author Henry M. Holden, offers extensive, partially annotated "educational, historical, and networking resources to empower women involved in all aspects of aviation." Special sections devoted to Books, Discussion Forums, Employment, Featured Women, Museums, Web Resources, and much more.)
(Information about past and present women in the United States. Included are data about women and men from the 2000 Census, news items about women and women's issues, brief illustrated biographical sketches of "Women of Influence," annotated links to related sites and to documents about women available online. The site was created by the U. S. Department of State, Bureau of International Information Programs.)

Women Making History Today
(The Christian Science Monitor, a daily newspaper, has devoted a section of their web site to news about women. The section includes about a dozen categories, such as Work, Home & Family, Politics, Arts, Women's Rights, Around the World, and more.)

Women: On The Net
(Advocacy Network provides an enormous collection of women-related links. No annotation and some duplicate entries. Links arranged into several categories: Women, Beauty, Publications, Senior & Older Women, Herstory, Sports, and Women's Studies. More categories seem planned.)

Women: The Shadow Story of the Millennium
(A special multi-media issue of The New York Times' Sunday magazine [May 16, 1999] featuring interviews, articles, columns, graphics, photos, forums, and more concerning women's lives in the past, present, and future.)

Women Working with Media for Development and Democracy
(Part of the Devmedia site, which focuses on "participatory and community uses of media.")

Women's History Month: InfoPlease
(This site offers an impressive assortment of information about women, including the origins of women's history month, information about notable women, timelines, statistics about women, and almanac and reference links to information about women and education, work, motherhood, health, crime, and more. Irrelevant ads somewhat detract from the site.)

WomensNet.Net
(Yet another site that seeks to cater to "women." But while it includes the apparently obligatory "body and soul," "home and hearth," and "shop til you drop" sections, it also offers more than the usual attention to Internet matters (links to tutorials, women-owned web sites, resources for web builders, etc.) and other non-stereotypical issues. The jury's still out on this one, but it looks more promising than most of the other all-purpose women's sites.)

Women's Policy, Inc.
(This web site provides information about current issues in the United States Congress that affect women. It includes a weekly calendar, information about female members of Congress, an online newsletter, and more.)
Go back to complete list of women-related WWW sites
---
Copyright 1994-2018 by Joan Korenman.
Please send all additions and corrections to: Joan Korenman. However, please do not ask me to suggest web sites or other resources, and do not ask me to link to sites that are not rich in academic women-related resources. I unfortunately do not have time to respond to such requests. Many thanks.