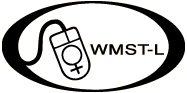 Making 'French feminism' Accessible to Undergraduates
This October 2008 WMST-L discussion offers suggestions for works by or about
Luce Irigaray, Hélène Cixous, and Julia Kristeva that make these writers
accessible to American undergraduate students.  There is also some discussion
about the term "French feminism."  For more WMST-L files available on the Web,
see the WMST-L File Collection.
==========================================================================
Date: Thu, 23 Oct 2008 10:57:14 -0400
From: Mehmet Atif Ergun <mehmetaergun AT GMAIL.COM>
Subject: french feminists for undergrads
Hi,

Could anyone please recommend articles by Irigaray, Cixous, and
Kristeva that are accessible for Americans (University of Maryland
College Park) taking a 300-level course (sociology of gender)?

Thank you so much,
Mehmet Ergun
mehmetaergun  AT  gmail.com
==========================================================================
Date: Thu, 23 Oct 2008 13:10:48 -0700
From: Marilyn Edelstein <MEdelstein AT SCU.EDU>
Subject: Re: french feminists for undergrads
I don't teach Sociology, but in my Feminist Literary Theory course
I've taught successfully Cixous' classic "The Laugh of the Medusa"
(which students often really love and/or find baffline) and, although
less frequently, Kristeva's essay "Women's Time" (and once a while
back I taught her essay/personal meditation "Stabat Mater"). Marilyn

Marilyn Edelstein
Associate Professor of English
Santa Clara University
500 El Camino Real
Santa Clara CA 95053
medelstein  AT  scu.edu
==========================================================================
Date: Thu, 23 Oct 2008 16:20:19 -0400
From: Wendy BurnsArdolino <WendyBurnsArdolino AT MAIL.CLAYTON.EDU>
Subject: Re: french feminists for undergrads
Je, Tu, Nous: Toward a Culture of Difference is the most accessible Luce Irigaray - I think.

Happy Reading,
Wendy


Dr. Wendy A. Burns-Ardolino
Assistant Professor & Director,
Master of Arts in Liberal Studies
Clayton State University
2000 Clayton State Boulevard
Morrow, GA 30260
wburnsar  AT  clayton.edu
http://a-s.clayton.edu/wburnsar
http://a-s.clayton.edu/mals/
==========================================================================
Date: Thu, 23 Oct 2008 15:45:21 -0500
From: Tarah Demant <tademant AT WUSTL.EDU>
Subject: Re: french feminists for undergrads
As a secondary text, I would suggest Ann Rolind Jones, "Writing the Body:
Toward an Understanding on l'Ecriture feminine," which offers a pretty
comprehensive and mostly comprehensible overview of major themes in French
feminist theory and covers, if I recall correctly, Kristeva, Irigaray,
Cixous, and Wittig.

Tarah Demant
Washington University in St. Louis
==========================================================================
Date: Thu, 23 Oct 2008 13:55:16 -0700
From: Marilyn Edelstein <MEdelstein AT SCU.EDU>
Subject: Re: french feminists for undergrads
Yes. I agree that the Ann Rosalind Jones essay makes a good
accompaniment to assigning 1, 2, or 3 primary theoretical texts by
"French feminists" like Kristeva, Cixous, et al. I often use it along
with the other essays I'd mentioned before. Jones's essay and at least
one essay by Kristeva, Cixous, and Irigaray (although I can't recall
if Wittig has an essay in there too) is in the anthology _Feminisms:
An Anthology of Literary Theory and Criticism_, ed. Herndl and
Warhol. Jones's essay is also in _The New Feminist Criticism_,
ed. Showalter. For a collection of French feminist essays, see _New
French Feminisms_ ed. Marks and de Courtivron. Marilyn

Marilyn Edelstein
Associate Professor of English
Santa Clara University
500 El Camino Real
Santa Clara CA 95053
medelstein  AT  scu.edu
==========================================================================
Date: Thu, 23 Oct 2008 15:58:29 -0500
From: Judith Gardiner <gardiner AT UIC.EDU>
Subject: Re: french feminists for undergrads
Dear all,

But please see Claire Moses' essay, "Made in America: 'French Feminism' in
the Academy," Feminist Studies (Summer 1998), re US appropriation of
"French feminism."

Judith Kegan Gardiner
Professor of English
and of Gender and Women's Studies
Department of English  (MC 162)
University of Illinois at Chicago
601 S. Morgan Street
Chicago IL 60607-7120
gardiner  AT  uic.edu
==========================================================================
Date: Fri, 24 Oct 2008 08:29:19 +1100
From: Bronwyn Winter <bronwyn.winter AT USYD.EDU.AU>
Subject: Re: french feminists for undergrads
see also christine deplhy in yale french studies (1995 I think) and myself
in women's studies international forum (1997) on the same topic.  it's not
an 'appropriation'; it's an invention.  what, in the late 1980s and 1990s,
and still it seems, got called 'french feminism' actually has little if
anything to do with feminism in france.
bronwyn

*****************************************************************
Dr Bronwyn Winter 
Associate Dean, Undergraduate Matters
Program Director, International and Comparative Literary Studies
Faculty of Arts 

Senior Lecturer
Dept of French Studies
School of Languages and Cultures
University of Sydney
NSW  2006  Australia
Email: bronwyn.winter  AT  usyd.edu.au

*****************************************************************
==========================================================================
Date: Fri, 24 Oct 2008 10:17:03 +0200
From: keileraas AT WESLEYAN.EDU
Subject: Re: WMST-L Digest - 22 Oct 2008 to 23 Oct 2008 (#2008-276)
While I do agree that American feminist renditions of "French feminism"
are questionable at best, I do find it valuable to teach Cixous and
Irigaray nonetheless under the rubric of "French feminism". I include
critical perspectives on this in my discussion, which includes de Gouges,
Delphy, Wittig and Duras, as well as some feminist voices from the North
African immigrant population in france.

Cixous, Laughter of the Medusa
excerpts from "Sorties" with Catherine Clement

Irigaray, This Sex Which Is Not One- select essays including the title
essay and "When Our Lips Speak Together"

It is also helpful to include Gayatri Spivak's "French Feminism in an
International Frame" in this conversation, although it is difficult for
most students to read.

Karina Eileraas
Women's Studies
UCLA
==========================================================================

For information about WMST-L

WMST-L File Collection