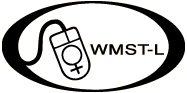 Domestic Violence Training for H.S. Guidance Teachers
This file contains suggested resources for constructing a curriculum
to help train high school guidance teachers about domestic violence
(dating violence).  The suggestions were offered on WMST-L in March
2004.  For additional WMST-L files now available on the Web, see the
WMST-L File Collection.
===========================================================================
Date: Sat, 27 Mar 2004 11:29:17 -0600
From: Kathleen Waits <kwaits AT UTULSA.EDU>
Subject: Curricula/Partnerships - Domestic violence (dating violence) and high school guidance counselors
Feel free to forward to individuals and lists who might be helpful.

Dear Colleagues,

For my Domestic Violence law school class, a student wants to start
constructing a curriculum to help train high school guidance teachers
on domestic violence (dating violence).

She's a wonderful student, and highly motivated because her best friend
growing up was killed at 15 by her boyfriend.  The best friend had
tried to talk the situation over with the high school guidance
counselor, who apparently responded completely inappropriately.   [At
the funeral, the counselor said something to the family along the lines
of, "Well, that's when happens when girls are with much older guys [the
killer was around 21]."

The student is having a hard time finding information and existing
partnerships.  She says everyone agrees that this is an area that needs
more attention, but she can't tell if anyone's actually DONE anything
about it.

All suggestions and information welcome, both concerning resources and
people who would be willing to talk to her.

Replies either to the list or privately to me are fine.

I consider this an appropriate topic for WMST-L because it involves the
kind of interdisciplinary work that Women's Studies prides itself in.
Further, since secondary school teaching (and guidance) are such
heavily women's professions, it would be especially beneficial to
increase Women's Studies outreach to our schools of education, both on
campus and in our communities.  (I realize many women's studies program
have been doing this for a long time.)

Thanks in advance.


Sincerely,
Kate Waits
Univ. of Tulsa College of Law

*************************************

Kathleen (Kate) Waits
Coordinator, Women's Studies
and
Professor of Law
University of Tulsa

University of Tulsa College of Law
3120 East 4th Place
Tulsa, Oklahoma  74104-2499

E-mail: kwaits  AT  utulsa.edu

*************************************
===========================================================================
Date: Sat, 27 Mar 2004 14:53:01 -0500
From: IME A. KERLEE <ikerlee AT LEARNLINK.EMORY.EDU>
Subject: Re: Curricula/Partnerships - Domestic violence (dating violence)
          
There is a widely adopted curriculum for teaching domestic/dating and sexual
violence for youth taught in middle and high schools, and to service and
education providers whose primary service age is youth, around the pacific NW
put out by Bradley Angle House and I believe put together by staff members at
BAH and at least one former staff member at Clackamas Women's Services. It is
called "Chance for Change" and you should be able to get it from Bradley Angle
House's website: http://www.bradleyangle.org  (they have materials to download
directly from the site but I can't guarantee those are the same thing).  If you
can't find it that way you can also contact one of the people who worked to
develop it Jeannie LaFrance at actforaction  AT  hotmail.com

en paz

Ime Kerlee
Institute for WS
===========================================================================
Date: Mon, 29 Mar 2004 13:51:33 -0500
From: Casey Keene <ck AT PCADV.ORG>
Subject: Re: Curricula/Partnerships - Domestic violence (dating violence)
The National Resource Center on Domestic Violence has developed a Teen
Dating Violence Information Packet (March 2003) which is an introduction
to the dynamics, prevalence and consequences of teen dating violence. The
packet explores issues specific to teen dating violence, examines current
provision of support services for teens and presents information about a
variety of promising prevention/intervention strategies.

You can access many of the packet materialst on VAWnet at:
http://test.vawnet.org:88/Za_Casey/TDVPacket/NRC_TDV.php

Important Note: This information has not yet been made available on
VAWnet's "live" site, and therefore I would ask that you do not
disseminate this link outside of the listserv. The Teen Dating Violence
Packet will be posted on the "live" site soon. As such, you will notice
that the packet itself [PDF] is the only link that doesn't currently work.
However, all other links from this web page are currently active -
including curricula and many other helpful materials.

If you would like to receive the Teen Dating Violence Packet in print
format, please reply to the packet point-person, Jackie Warrilow
(jw  AT  pcadv.org), or me (ck  AT  pcadv.org), and we will pass your request along
to the appropriate NRCDV staff person.

Thanks!
Casey

__________________________________________________________
Casey Keene, VAWnet Prevention and Education Resource Coordinator
National Resource Center on Domestic Violence
6400 Flank Drive, Suite 1300, Harrisburg PA 17112-2791
http://www.vawnet.org | http://www.nrcdv.org | http://dvam.vawnet.org
__________________________________________________________
~work for peace~
===========================================================================
Date: Tue, 30 Mar 2004 10:52:09 -0800
From: Janet K <jeakinct AT YAHOO.COM>
Subject: Re: Curricula/Partnerships - Domestic violence (dating violence)
In 1999, Connecticut had the highest proportion of
physical dating violence (13%) in the nation and
nearly 50% higher than the national rate.  As a
result, the Connecticut Valley Girl Scout Council
developed a program (working collaboratively with the
Violence Prevention Unit of the Connecticut Children's
Medical Center) in which high school girls mentor
younger girls in lower-level high school grades and in
middle schools on safe-dating practices. The 10-week
program is delivered at local schools.

The curriculum was adapted from a Safe Dates program
developed by Dr. Vangie Foshee, University of North
Carolina at Chapel Hill School of Public Health. Our
adaptation uses youth mentors rather than adult
instructors.

For more information, you can contact me.

Janet Kniffin
Director of Development,
Communications and Public Affairs
Connecticut Valley Girl Scout Council
340 Washington Street
Hartford, CT  06106
kniffin  AT  girlscouts-ct.org
www.girlscouts-ct.org
===========================================================================
For information about WMST-L
WMST-L File Collection