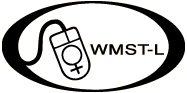 Teaching about "Coming Out"
A query on WMST-L in September 2007 asked how people teaching courses dealing
with gender and sexuality have covered the "coming out" process and the
"closet." The query also asked about critiques of these tropes.  What follows
are the query and responses to it.  For more WMST-L files available on the Web,
see the WMST-L File Collection.
===========================================================================
Date: Tue, 4 Sep 2007 16:44:07 -0500
From: "Wendland, Milton Wesley" <milton AT KU.EDU>
Subject: Teaching about "coming out"
 
For a course I'm prepping, I'm interested in hearing how others have
covered the "coming out" process and the "closet" and in critiques of
those tropes in classes dealing with gender and sexuality.
 
References to articles and books are appreciated, but I'm especially
interested in classroom activities, discussion starters/questions,
presentations, etc and I'm interested in trying to get the students to
critique these ideas (perhaps for their failure to account for ethnic,
religious, and/or class?).
 
Many thanks in advance.  This is one of the most useful list-servs I
belong to because it focuses so heavily on teaching and classroom
practice -- a boon for those of us who are novice teachers
 
On-list or off-list to milton  AT  ku.edu , as appropriate
 
Milton W Wendland
Doctoral Student 
Univ of Kansas, Lawrence
 
===========================================================================
Date: Wed, 5 Sep 2007 09:09:47 -0400
From: Krista Scott-Dixon <kristascottdixon AT GMAIL.COM>
Subject: Re: Teaching about "coming out"
This past term my class had a really good discussion using this article:

Courvant, Diana. "Coming out Disabled: A Transsexual Woman Considers
Queer Contributions to Living with Disability." International Journal
of Sexuality and Gender Studies 4, no. 1 (1999): 1566-1768.

It broadens the concept of "coming out" to "hidden" identities other
than queer, points out the intersections between various identities,
and identifies various stages of the process (e.g. self naming,
finding community, etc.). We started by talking about the process
itself, and what its importance is, as well as the
differences/similarities between "coming out" as a "visible" identity
and "invisible" identity. For example, some fat activist writers have
talked about coming out as fat -- which is a clearly visible identity.
The students started figuring out how shame and stigma are linked to
power relations, so one thing to ask is where these things come from
and in whose interests they operate.

Then we brainstormed a variety of things that people could "come out" as.

Students had all kinds of interesting things to share, and many "came
out" in class as learning disabled, as working class, as biracial,
etc. etc. (The degree of familiarity and safety in each class will
obviously determine what people feel OK sharing.) We also discussed
whether someone could ever be finished with coming out, either in the
sense of coming out as one thing (such as queer) or in the sense of
coming out with multiple things (queer AND disabled AND immigrant AND
whatever).

An exercise that a friend of mine uses is to have people write down a
secret about themselves on a piece of paper, fold it up, and sit on
it. If they move around or go to the bathroom, they have to take this
paper with them so nobody else can see it. Their goal is to ensure
that nobody can look at it. He uses this to stimulate a conversation
about the toll that secrecy takes, and how preoccupied people can get
when they are trying to live normally while hiding parts of
themselves.

Best wishes,
Krista Scott-Dixon
Toronto ON
kristascottdixon  AT  gmail.com
===========================================================================
Date: Wed, 5 Sep 2007 08:31:54 -0500
From: Michael Murphy <mjmurphy AT WUSTL.EDU>
Subject: Re: Teaching about "coming out"
Hi Milton,

In the Judith Butler essay, "Imitation and Gender Insubordination," in Diana
Fuss's book _inside/out: lesbian and gay theories_ she writes about coming out
in an interesting and provocative way. I wouldn't recommend the essay for a
lower level undergraduate class but it might stimulate your thinking on the
issue.

m
********************
Michael J. Murphy, PhD, Lecturer
Women and Gender Studies Program
Campus Box 1078/225G Busch Hall
Washington University in St. Louis
Saint Louis, MO 63130-4899
mjmurphy  AT  wustl.edu
www.artsci.wustl.edu/~mjmurphy/
===========================================================================
Date: Thu, 6 Sep 2007 09:25:04 -0400
From: Lyn Mikel Brown <lmbrown AT COLBY.EDU>
Subject: Re: Teaching about "coming out"
The documentary film Ugly Ducklings is a great teaching tool.  You can watch
a trailer on the site  (http://www.uglyducklings.org ). Directed by Fawn
Yacker (It's Elementary), it's based on a play of the same name written by
Carolyn Gage; the film is produced by my nonprofit Hardy Girls Healthy Women
(http://www.hghw.org ).  The film and accompanying community action kit
address coming out, biased-based harassment, suicide, realities of
oppression, and challenging a heterosexist culture.  Not only are the girls
in the film (diverse with respect to age, race, sexual orientation) amazing,
but the kit comes with discussion questions and extended video of the girls
talking about specific issues (including coming out).  So you can watch and
discuss the film and/or use the extended coverage and discussion questions
to focus on particular issues.

Lyn

-- 
Lyn Mikel Brown, Ed.D.
Professor of Education and Human Development	
Colby College				
Waterville, ME   04901	
lmbrown  AT  colby.edu

http://www.packaginggirlhood.com/
Packaging Girlhood: Rescuing Our Daughters from Marketers' Schemes
(Publisher, St. Martins Press, August, 2006, co-author, Sharon Lamb)

Create a world where girls have no limits
www.hardygirlshealthywomen.org
===========================================================================
Date: Fri, 7 Sep 2007 14:38:45 -0400
From: Trixie G. Smith <smit1254 AT MSU.EDU>
Subject: Re: Teaching about "coming out"
When you say coming out, I'm assuming that you mean in regards to
one's sexuality even though in reality people come out about all
kinds of personal issues and experiences, which it is good to note
with students in discussion.  In regards to sexuality issues:

Try the GLSEN website (www.glsen.org ); they have numerous games, case
studies, and other exercises aimed at different populations.

David Sanlo's _Working with Lesbian, Gay, Bisexual, and Transgender
College Students: A Handbook for Faculty and Administrators_ ,
especially David C. Barnett and Ronni L. Sanlo. "The lavender Web:
LGB Resources on the Internet" --although some of it is probably
outdated now.

Hilda Besner and Charlotte Spungin's _Training for Professionals Who
Work with Gays and Lesbians in Educational and Workplace Settings_
also has a number of structured activities and case studies.  Their
text _Gay and Lesbian Students: Understanding Their Needs_ is also
useful.

The Resources section of _Beyond Tolerance: Gays, Lesbians, and
Bisexuals on Campus_ (Evans and Wall) has a specific section on
coming out and how it affects whole families and social units. Their
follow-up text, _Toward Acceptance: Sexual Orientation Issues on
Campus_ (Wall and Evans) also has a useful Resources chapter that
includes sections on curriculum and the internet.

Authur Lipkin's _Understanding Homosexuality, Changing Schools: A
Text for Teachers, Counselors, and Administrators_

Finally, I would recommend Lynn Weber's _Understanding Race, Class,
Gender, and Sexuality: A Conceptual Framework_ as it talks about how
all of these various labels and identities put on us and taken on by
us are always intertwined and intersect with each other and with ways
of being in this world, which has made assumptions about these
various markers.  Her book and the accompanying set of case studies
are full of questions to ask when interrogating experiences,
assumptions, readings, etc.

Trixie

Dr. Trixie G. Smith
Director, The Writing Center
Michigan State University
300 Bessey Hall
East Lansing, MI 48824-1033
Email: smit1254  AT  msu.edu
http://writing.msu.edu
===========================================================================
Date: Fri, 7 Sep 2007 15:34:17 -0700
From: Matt Sussman <msussman AT FRAMELINE.ORG>
Subject: Re: Teaching about "coming out"
Frameline offers a wide selection of titles that approach coming out from a
variety of perspectives. Our full list of coming out-related releases can be
found here: http://cart.frameline.org/SearchResults.asp?Cat=33.

In particular, I would suggest taking a look at the following films which
might be more relevant to your course:

Act of Faith: http://cart.frameline.org/ProductDetails.asp?ProductCode=T569
Can one be gay and Muslim at the same time?

Queer Geographies: Mapping Our Identities:
http://cart.frameline.org/ProductDetails.asp?ProductCode=T524
Co-produced by two high school students, Queer Geography is a short
documentary which explores the lives of four queer youth, ages 16-20. The
lives of the youth in this video are complicated by a multitude of
oppressions, namely racism and a juvenile justice system with the potential
to keep young people in a cycle of incarceration.

Summer In My Veins
http://cart.frameline.org/ProductDetails.asp?ProductCode=T538
A gay Indian filmmaker travels across America with his family visiting from
India.

Come Out, Come Out:
http://cart.frameline.org/ProductDetails.asp?ProductCode=T716
Coming out is isn't always easy. . . These shorts from around the world
share the struggles and joys of coming out.

Outlet:
http://cart.frameline.org/ProductDetails.asp?ProductCode=T658
This film tells the personal stories of the teenagers who participate in a
support group offered by a Bay Area youth organization called ¦Outlet¦. It
includes observational footage of their weekly support group and mentoring
meetings, giving us a glimpse of the challenges they face at school on a
daily basis. 

I hope this helps.

Best,

Matt 


Matt Sussman 
Interim Educational Distribution Manager
Frameline
145 9th Street, Suite 300
San Francisco, CA 94103
msussman  AT  frameline.org
http://www.frameline.org/distribution
===========================================================================

For information about WMST-L

WMST-L File Collection