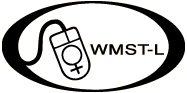 Brain Differences and Sex
The following discussion of research on brain differences between
women and men took place on WMST-L in February 2002.  Because of its
length, it has been divided into two parts.  For additional WMST-L
files available on the Web, see the WMST-L File Collection.

PAGE 1 OF 2
===========================================================================
Date: Tue, 19 Feb 2002 13:38:12 -0600
From: Suzanne Thompson Clemenz <clemenzs @ PURDUE.EDU>
Subject: sex brain differences
A group of students in my Intro to Women's Studies class has elected to
research recent scientific work in the area of brain differences between
men and women.  Although the intent behind the project proposal is to
pull together scientific findings that support essential sex differences
(one student suggested that this may be why men are masculine and women
are feminine, why sex segregation in the workforce exists, etc.), I've
decided to approve the project on the condition that the students also
research feminist work in this area.  Can list members suggest good
feminist responses to this type of scientific scholarship?

Please respond privately, and if there is interest I can post responses
to the list.

Thanks,
Suzanne Thompson Clemenz
Purdue University
clemenzs  @  purdue.edu
===========================================================================
Date: Tue, 19 Feb 2002 14:06:44 -0500
From: "Bojar, Karen" <kbojar @ CCP.CC.PA.US>
Subject: Re: sex brain differences
Carol Tavris' Mismeasure of Women is an excellent resource, although it is
about 10 years old.

karen bojar
kbojar  @  ccp.cc.pa.us
===========================================================================
Date: Tue, 19 Feb 2002 11:15:34 -0800
From: "Renfro, Elizabeth" <ERENFRO @ CSUCHICO.EDU>
Subject: Re: sex brain differences
Any analysis of brain science & gender really calls for the students to do
some background reading on evolution (it's amazing what popular
misconceptions students have about this topic), as well as on
sociobiology/evolutionary biology and evolutionary psychology.
Re feminist scientists on brain science, Anne Fausto-Sterling has good
intro-level stuff in both Myths of Gender and in her more recent book,
Sexing the Body.  And most of the anthologies on feminist science treat the
subject.  And, of course, there's plenty on the internet ( for students to
access good and bad stuff, of course).
===========================================================================
Date: Tue, 19 Feb 2002 16:48:41 -0500
From: Marianne LaFrance <marianne.lafrance @ YALE.EDU>
Subject: Re: sex brain differences
A recent book directly addressing this is Leslie Rogers' "Sexing the
Brain".  She is an Australian biologist who does a superb job of
presenting and through close scrutiny of the research itself, debunking
the data that the brains of men and women are substantially different.
This short book should be required reading for anyone seeking to be
informed about recent research on gender and biology including
the issue as to whether the brains of gays differ from those of
straights.

Marianne LaFrance


--
Marianne LaFrance                       Work Phone: 203/432-1165
Department of Psychology                Work Fax    203/432-7172
Yale University                         Email: marianne.lafrance  @  yale.edu
P.O. Box 208205
New Haven, CT 06520
===========================================================================
Date: Tue, 19 Feb 2002 20:24:35 -0500
From: Daphne Patai <daphne.patai @ SPANPORT.UMASS.EDU>
Subject: brain differences and sex
If anyone is interested in a thorough and careful discussion of what sorts
of cognitive differences between men and women do indeed exist, with
descriptions and analyses of the research on this subject that even
non-specialists can pretty well understand, see Doreen Kimura's book SEX AND
COGNITION, now in paperback (MIT Press 2000), which has been translated into
Japanese, French, and Swedish. She makes the point that acknowledging such
differences has nothing to do with women's claims to equal rights.

DP
---------------------------------
daphne.patai  @  spanport.umass.edu
===========================================================================
Date: Tue, 19 Feb 2002 23:36:26 -0800
From: Linda D Wayne <wayne005 @ TC.UMN.EDU>
Subject: Re: brain differences and sex
Having done scholarly work in Canada I must note the anti-feminist bias in
Kimura's approach to scholarship. She started and has headed the Canadian
version of the very conservative National Association of Scholars and
enjoys right-wing support for the political work that she runs alongside
her "academic" work. Her group has attacked the existence of sexual
harassment offices in Canadian universities and generally takes the stand
that affirmative action protects inferior faculty while feminist, GLBT, and
African Studies are simplistically political and biased. Her choice of work
(the cognitive differences between women and men) is itself political and
her results typically reflect her conservative orientation. Just as her
colleague Phillipe Rushton's "scientific" findings prove that Black men are
less intelligent and more highly sexed, Kimura finds that stereotypical
gender-specific cognitive differences are "scientifically" provable. This
approach to science is not only old and tired in the feminist world where
we have been reading careful critiques by such researchers as Sandra
Harding, Ludmilla Jordanova, Helen Longino, Donna Haraway and many others
for a long time, but also in the post-Kuhnian world of science.

Linda D. Wayne
University of Minnesota
wayne005  @  tc.umn.edu
===========================================================================
Date: Wed, 20 Feb 2002 12:10:24 +0000
From: Marysia Zalewski <m.zalewski @ Queens-Belfast.AC.UK>
Subject: Re: sex brain differences
I am teaching a module on "Gender and Technology" - and am using
Mary Wyer's (et.al, eds.,) book "Women, Science and Technology"
(Routledge, 2001). This is proving a very useful book to
introduce undergraduates to the politics of science and
feminist's responses to and criticisms of science.


Marysia Zalewski
Centre for Women's Studies
Queen's University
Belfast
===========================================================================
Date: Wed, 20 Feb 2002 10:09:01 -0500
From: Arnold Kahn <kahnas @ JMU.EDU>
Subject: Re: brain differences and sex
Linda D Wayne <wayne005  @  TC.UMN.EDU> wrote:

> Having done scholarly work in Canada I must note the anti-feminist bias in
> Kimura's approach to scholarship.

See also the review of Kimura's book by Mary Crawford and Jennifer Tropp in
Psychology of Women Quarterly, 2000, vol. 24, no. 3, pp. 277-278.

Arnie Kahn
Book Review Editor, PWQ

--
Arnie Kahn   Day 540-568-3963   Night 540-434-0225   Fax 540-568-3322
kahnas  @  jmu.edu
Dept. of Psych.-MSC 7401, James Madison U., Harrisonburg, VA 22807
===========================================================================
Date: Wed, 20 Feb 2002 10:34:07 -0500
From: Daphne Patai <daphne.patai @ SPANPORT.UMASS.EDU>
Subject: Re: brain differences and sex
Responding to Linda Wayne's blast at Kimura, I guess it all depends on whose
work one thinks is careful, and whose is biased, compromised by political
associations, and unacceptable because of its purported conclusions, not its
inherent flaws. Blaming her for some colleague's supposed racism (I don't
know his work, so can't comment) or for her politics seems to be a
particularly deplorable tactic.  The implication that to even raise certain
questions for study is inappropriate is a dangerous one.  Who will set the
appropriate research agenda for us?  Feminists alone?? Bring on Lysenkoism!

 Kimura emphatically does NOT reinforce 'stereotypes.'  Some of the detailed
studies she describes have to do with traits that I'll bet most of you never
even thought about, and that have no bearing at all on political life. is it
so dangerous to feminism to have data that doesn't conform to its picture of
the world?   There actually ARE people out there doing research because
they're fascinated by the subject, not because they're out to make political
points! I suggest people read Kimura and make up their own minds. But
perhaps many people on this list won't want to do that.  The way the
original query was phrased, and the details of most answers until now amply
reveal what the acceptable ideas are.  This is "education?"

D.

---------------------------------
daphne.patai  @  spanport.umass.edu
===========================================================================
Date: Wed, 20 Feb 2002 11:12:38 -0500
From: Gaile Pohlhaus <gaile.pohlhaus @ VILLANOVA.EDU>
Subject: Re: brain differences and sex
Daphne Patai wrote:

> There actually ARE people out there doing research because
> they're fascinated by the subject, not because they're out to make political
> points! I suggest people read Kimura and make up their own minds. But
> perhaps many people on this list won't want to do that.  The way the
> original query was phrased, and the details of most answers until now amply
> reveal what the acceptable ideas are.  This is "education?"
>
Perhaps Daphne may sound a bit harsh here but she has valid points.  Often in
feminist discussions there seems to be a 'party' line and if one suggests
another option or point of view, even though based on research, one is at best
ignored or at worst shouted down because it does not 'fit.'  Are we becoming
oppressors?
Gaile
gaile.pohlhaus  @  villanova.edu
===========================================================================
Date: Wed, 20 Feb 2002 11:39:55 -0800
From: Linda D Wayne <wayne005 @ TC.UMN.EDU>
Subject: Re: brain differences and sex
Patai writes:
>Kimura emphatically does NOT reinforce 'stereotypes.'  Some of the detailed
>studies she describes have to do with traits that I'll bet most of you never
>even thought about, and that have no bearing at all on political life. is it
>so dangerous to feminism to have data that doesn't conform to its picture of
>the world?


Daphne,
Please enlighten us. What exactly does this study say that shakes up
stereotypes and what traits have "we" not thought about?

Linda Wayne
University of Minnesota
wayne005  @  tc.umn.edu
===========================================================================
Date: Wed, 20 Feb 2002 14:12:34 -0500
From: Daphne Patai <daphne.patai @ SPANPORT.UMASS.EDU>
Subject: brain differences and sex, and women's studies
Linda,

Skimming through Kimura's book (which I read and reviewed a couple of years
ago), here are some specifics.

Kimura discusses the effect of sex hormones on brain organization and
presents different types of studies (some in her own lab) that deal with
these matters.  In one chapter (see pp. 121-22), she discusses seasonal and
time-of-day variations in hormone levels (estrogen and testosterone), and
says there's a "fair amount of evidence that variations in estrogen across
women's menstrual cycle are related to changes in spatial, verbal fluency,
and articulatory-motor skills.  In men, so far, variation in tstoertone
levels . . . has been found to relate only to changes in spatial ability."

She goes on to ask whether changes in cognitive pattern within an individual
have any functional significance, and says we don't know the answer to that
but suggests some ways in which they may have been adaptive in the
hunter-gatherer milieu. She says that males'  greater skill in targetting
(throwing accuracy)  is one of the most reliable sex differences that is
known, and analyzes research on this and the different explanations that
have been offered.  She concludes that there's a basic difference between
men's and women's targeting ability not reducible to differential
experience.

She goes into great detail about different kinds of skills (verbal, spatial,
mathematical, perceptual) and appraises  the differing explanations that
research has come up with. She discusses areas in which women do better
(fine motor tasks, verbal memory), and those in which men do better.  She
points out that most real-life problems engage several different abilities,
hence it's unclear what the effect of the differences that show up in
research  might be.  Addressing the issue of  their advantages today, she
concludes: it is also possible that "all behavioral changes, including
cognitive and skill changes, represent merely an unimportant (but
scientifically informative) by-product of the basic hormonal cycle" (p.
132).

At the end of her book she says that  for some real-world activities, these
average differences may be significant, AND goes on to say that in general,
each individual is unique and therefore   "equity requires treating each
person as an individual, not as a member of a group" (186).

Now, please tell me why it's anti-feminist to do this kind of research, or
to study early effects of sex hormones on brain organization, or  the
behavior of children with hormonal abnormalities. To oppose such research in
principle, and to dismiss findings that are uncongenial to one's established
ideas, are signs of know-nothingism that should have no place in an
educational setting.  But it's NOT just ignorance that results; it's the
"inoculation" of young women against science, which is presented as either
hopelessly biased unless done by feminists, or as an unworthy activity
inimical  to feminism.

 As Noretta koertge (philosopher of science at Indiana University, and my
co-author on "Professing Feminism," which will be out in a new, enlarged
edition later this year) and many other scholars point out, it is *science*
itself that endorses constant self-correction and better research.

On the other hand (I know this is inflammatory, but it is indeed a fact),
Hitler believed that science always served a particular group's agenda,
hence his antagonism toward "Jewish science." It has been for me a
particularly dismal experience to see people in  women's studies  adopting
very similar language--merely the target changes.

One more comment:  When I taught feminist theory I--and I know  I'm not
unusual in this respect--taught way beyond my level of competence, because
that is what "feminist theory" courses--with their enormous ambitions and
claims to explain everything--require.  I grew dissatisfied with the facile
bottom-line on various disciplines, which is what women's studies
"multidisciplinarity" often embodies. And I was particularly horrified when
I saw refracted back at me, by my students, dismissals of whole fields and
much serious scholarship.  So I started reading and learning about fields I
used to know only through the standard feminist sources, and came to see
how  hopelessly distorted were the versions (no less common in feminist
writings for that) my students were learing.  And . . . I developed into a
critic of academic women's studies with its often reductive and
politically-driven approaches to knowledge claims.  I think these very
attitudes are manifest on this list on an almost  daily basis.

D.
---------------------------------
daphne.patai  @  spanport.umass.edu
===========================================================================
Date: Wed, 20 Feb 2002 14:21:45 -0500
From: Betsy Keller <elkeller @ EROLS.COM>
Subject: Re: sex and brain differences
Suzanne Thompson Clemenz asked:

>Can list members suggest good feminist responses to this type of
>scientific scholarship? [research on brain differences]

I just wanted to state the perhaps obvious, that is that some feminists
don't just respond to but DO this type of scientific scholarship.

A useful text may be "Feminism and Evolutionary Biology" edited by
Patricia Adair Gowaty. (1997)

Betsy Keller
===========================================================================

For information about WMST-L

WMST-L File Collection