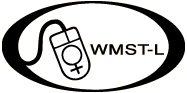 Boys and Rape
The following discussion offers resources dealing with the social
factors that may influence boys/men to rape.  The suggestions appeared on
WMST-L in May 2004.  For additional WMST-L files now available on the
Web, see the WMST-L File Collection.
===========================================================================
Date: Tue, 25 May 2004 11:24:29 -0400
From: Adrienne Trier <trierad AT GVSU.EDU>
Subject: Boys and Rape
Hello,

Does anyone have any good references on the socialization of boys as a
connection to rape?  The student is trying to do a paper on the social
factors which influence or teach boys/men to rape.  Any responses can
be sent to trierad  AT  gvsu.edu

Thanks!

Adrienne Trier
Volunteer Coordinator
Women's Center
Grand Valley State University
trierad  AT  gvsu.edu
===========================================================================
Date: Tue, 25 May 2004 15:18:20 -0500
From: "D. Frisbie" <danellefrisbie AT cfu.net>
Subject: Re: Boys and Rape
In case others are interested:

Your student should really look into the excellent research done by
Jackson Katz and review the video titled "Tough Guise". Most colleges have
this title in their library. It addresses many of the socialization
factors that lead to men/boys victimizing women. Katz also has a website
with many pertinent statistics. He is an x-allstar football player who did
his graduate work at Harvard and currently travels doing seminars and
teaching specifically on the way we socialize men toward being violent and
being rape-prone. I would highly recommend his work. For more on Katz
visit: http://www.jacksonkatz.com/ For more information on Tough Guise, to
order the video, or to download the statistics, go to:
http://mediaed.org/videos/MediaGenderAndDiversity/ToughGuise

Another book, "Our Guys" is the telling of the true rape story that
occurred in a New Jersey suburb. The author, Bernard Lefkowitz, does a
good job telling the details of the event and demonstrating how our
culture is a breeding ground for the many rapes that occur.

Hope this helps :)

Danelle Frisbie
University of Northern Iowa
danellefrisbie  AT  cfu.net
===========================================================================
Date: Wed, 26 May 2004 14:25:29 +1000
From: Michael Flood <tai2 AT TAI.ORG.AU>
Subject: Re: Boys and Rape
Some relatively accessible works are;

DeKeseredy, Walter S., and Martin D. Schwartz (2003) Masculinities and
Interpersonal Violence. In The Handbook of Studies on Men and Masculinities.
Eds Michael Kimmel, Jeff Hearn, and R.W. Connell. Thousand Oaks, CA: Sage.

Funk, Rus Ervin. (1993). Stopping Rape: A Challenge for Men. Philadelphia,
PA: New Society Publishers.

Heise, Lori L. (1998). Violence against women: An integrated, ecological
framework. Violence Against Women, 4(3), June, pp. 262-283.

Kimmel, Michael S. (2000). The Gender of Violence. Chapter 11 in The
Gendered Society. New York & Oxford: Oxford University Press.

Pease, Bob. (2002). Masculinities and Violence: Breaking the Equation.
Chapter 13 in Men and Gender Relations. Melbourne: Tertiary Press.

Schwartz, Martin D. and DeKeseredy, Walter S. (1997). Sexual Assault on the
College Campus: The Role of Male Peer Support. Thousand Oaks, CA: Sage.

Another key reference, focused on boys in particular, is this one;

Schissel, Bernard. (2000). Boys Against Girls: The Structural and
Interpersonal Dimensions of Violent Patriarchal Culture in the Lives of
Young Men. Violence Against Women, September, v 6 n 9.

For a long list of references, see Section 27 of this long bibliography:
http://mensbiblio.xyonline.net/

And some shorter articles are collected here;
http://www.xyonline.net/articles.shtml#Violence

Best wishes,

michael flood.

Dr Michael Flood
Research Fellow, The Australia Institute
E-mail: tai2  AT  tai.org.au
Phone: (02) 6125 1273. Fax: (02) 6125 1277
Mobile (0415) 082 733
PO Box 4026, Ainslie ACT, 2602, AUSTRALIA.
===========================================================================
Date: Wed, 26 May 2004 09:13:19 -0400
From: Melissa Tihinen <mtihinen AT GWU.EDU>
Subject: Re: Boys and Rape
Messerschmidt, James W.  Nine Lives. Boulder: Westview Press, 2000.

This work focuses on masculinity(ies) theory and some aspects of
socialization, but is extremely useful as it focuses on the life history of
boys.  It is a very quick read.
===========================================================================
Date: Wed, 26 May 2004 09:48:12 -0400
From: Judith Lorber <jlorber AT RCN.COM>
Subject: Re: Boys and Rape
These are excellent --
Sanday, Peggy Reeves.
_____. 1981. The socio-cultural context of rape: a cross-cultural study.
Journal of Social Issues 37:5-27.
_____. 1990. Fraternity gang rape: Sex, brotherhood, and privilege on
campus. New York: New York University Press.
Martin, Patricia Yancey and Robert A. Hummer. 1989. Fraternities and rape on
campus. Gender & Society 3:457-73.


***************************************************************
Judith Lorber, Ph.D.
Professor Emerita
Brooklyn College and Graduate School, CUNY
Email: jlorber  AT  rcn.com
***************************************************************
===========================================================================
Date: Wed, 26 May 2004 09:49:55 -0400
From: Claire Kaplan <cnk2r AT VIRGINIA.EDU>
Subject: Re: Boys and Rape
Myriam Miedzian (Boys Will Be Boys) wrote a good book on this
issue.  Also check out the work of psychologist Christopher
Kilmartin (The Masculine Self), who has done a good deal of work
on the issue of masculine socialization and violence against
women.

Claire N. Kaplan, Ph.D.
Coordinator, Sexual Assault Education
UVA Women's Center
P.O. Box 800588
Charlottesville VA 22908-0588
434.982.2774 Voice/TTY
434.982.2901 Fax
ckaplan  AT  virginia.edu
http://sexualassault.virginia.edu
===========================================================================
Date: Wed, 26 May 2004 11:11:38 -0500
From: Ellen Moody <Ellen2 AT JIMANDELLEN.ORG>
Subject: Boys and Rape
This might be repeating what others know, but the
mention of _Our Guys_ leads me to recommend a
book which analyses it at one point:  Peggy Reeves
Sanday's _Fraternity Gang Rape_.  It's excellent
on the phenomenon as it occurs in college fraternities
and elsewhere.  It has a good bibliography.

Ellen Moody
===========================================================================
Date: Fri, 28 May 2004 12:07:00 -0400
From: Adrienne Trier <trierad AT GVSU.EDU>
Subject: Results: Boys and Rape
Hi everyone,

Here are the responses I received:

Peggy Reeves
Sanday's _Fraternity Gang Rape_

Myriam Miedzian (Boys Will Be Boys)
Christopher Kilmartin (The Masculine Self)

Sanday, Peggy Reeves.
_____. 1981. The socio-cultural context of rape: a cross-cultural
study.
Journal of Social Issues 37:5-27.
_____. 1990. Fraternity gang rape: Sex, brotherhood, and privilege on
campus. New York: New York University Press.
Martin, Patricia Yancey and Robert A. Hummer. 1989. Fraternities and
rape on
campus. Gender & Society 3:457-73.

Messerschmidt, James W.  Nine Lives. Boulder: Westview Press, 2000.
DeKeseredy, Walter S., and Martin D. Schwartz (2003) Masculinities and
Interpersonal Violence. In The Handbook of Studies on Men and
Masculinities.
Eds Michael Kimmel, Jeff Hearn, and R.W. Connell. Thousand Oaks, CA:
Sage.

Funk, Rus Ervin. (1993). Stopping Rape: A Challenge for Men.
Philadelphia,
PA: New Society Publishers.

Heise, Lori L. (1998). Violence against women: An integrated,
ecological
framework. Violence Against Women, 4(3), June, pp. 262-283.

Kimmel, Michael S. (2000). The Gender of Violence. Chapter 11 in The
Gendered Society. New York & Oxford: Oxford University Press.

Pease, Bob. (2002). Masculinities and Violence: Breaking the Equation.
Chapter 13 in Men and Gender Relations. Melbourne: Tertiary Press.

Schwartz, Martin D. and DeKeseredy, Walter S. (1997). Sexual Assault on
the
College Campus: The Role of Male Peer Support. Thousand Oaks, CA:
Sage.

Another key reference, focused on boys in particular, is this one;

Schissel, Bernard. (2000). Boys Against Girls: The Structural and
Interpersonal Dimensions of Violent Patriarchal Culture in the Lives
of
Young Men. Violence Against Women, September, v 6 n 9.

For a long list of references, see Section 27 of this long
bibliography:
http://mensbiblio.xyonline.net/

And some shorter articles are collected here;
http://www.xyonline.net/articles.shtml#Violence
Jackson Katz and review the video titled "Tough Guise
http://www.jacksonkatz.com

Thank you to everyone who responded!

Adrienne Trier
Volunteer Coordinator
Women's Center
Grand Valley State University
trierad  AT  gvsu.edu
===========================================================================
For information about WMST-L
WMST-L File Collection