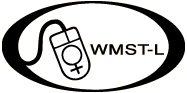 Teaching Beauty and the Beast
This file contains two WMST-L discussions of the Beauty and the Beast story.
The first, from April 2006, offers suggestions for teaching.  The second,
from January 2010, considers feminist variants of the story.  For additional
WMST-L files available on the Web, see the WMST-L File Collection.


PART 1 OF 2
===========================================================================
Date: Wed, 5 Apr 2006 13:36:46 -0400
From: Kristina Lucenko <klucenko AT BUFFALO.EDU>
Subject: Query about teaching the beauty and the beast myth
Hi everyone,
I am teaching English Comp, and have included a unit on variations on 
the beauty and the beast story (the Grimm brothers' The Lady and the 
Lion, Madame Beaumont's Beauty and the Beast, Angela Carter's The 
Tiger's Bride, the Disney film, and some critical readings), and was 
interested in hearing if others have had experience teaching this kind 
of material. My students seem to be having trouble identifying 
contemporary gender conflicts enacted in the story (they tend to read 
the story literally and historically, and so, to them, it doesn't seem 
all that relevant or alive). And so I am looking for any ideas 
regarding contemporary examples of issues raised by the story (e.g., 
definitions of masculinity and femininity, marriage and family, 
sexuality) that might make this more clear to them. 

Thanks in advance for any insights you can share.

Sincerely,
Kristina Lucenko
SUNY Buffalo
===========================================================================
Date: Wed, 5 Apr 2006 13:46:21 -0400
From: Heike Schotten <Heike.Schotten AT UMB.EDU>
Subject: Re: Query about teaching the beauty and the beast myth
Susan Bordo has a discussion of masculinity in her book _The Male Body_,
called "Gentleman or Beast?  The Double-Bind of Masculinity" that you
might find helpful.

C. Heike Schotten
Assistant Professor
Department of Political Science
University of Massachusetts-Boston
100 Morrissey Blvd.
Boston, MA 02125-3393
===========================================================================
Date: Thu, 6 Apr 2006 17:57:26 -0400
From: jfitzpatrick02 <jfitzpatrick02 AT SNET.NET>
Subject: Re: Query about teaching the beauty and the beast myth
Spinning Straw Into Gold: What Fairy Tales Reveal
About the Transformations in a Woman's Life, by
Joan Gould

I've just started reading it. It's very good, and
eye-opening to a child of the 60s.

Jacki in CT
===========================================================================
Date: Thu, 6 Apr 2006 23:32:59 -0400
From: Ellen Moody <ellen2 AT JIMANDELLEN.ORG>
Subject: beauty and the beast
The Angela Carter story has been mentioned.

I know of an old beauty and the beast story which may interest 
people.  Chaucer's Wife of Bath tells of a knight who has raped a 
woman and has to go on a quest for punishment.  He is befriended by a 
"hag" who is intelligent, kind, and saves him.   He has to agree to 
marry her (I forget why) and does, but just as he is resignedly going 
to bed with her, she magically transforms herself into a beautiful maiden.

The wife herself is not beautiful and has had and satisfied a number 
of husbands.  She is, though, made into a bully.

Ellen Moody
Ellen2  AT  JimandEllen.org
===========================================================================
Date: Fri, 7 Apr 2006 09:42:59 -0400
From: Denise M. Marshall <denimars AT FDU.EDU>
Subject: Re: beauty and the beast
This tale is also used in some stories of Gawain in Arthurian legends.  In 
some he wins because he resigns himself.  In others it is a test of his worth 
and his respect for women to make their own choices.  When he tells her he 
loves her no matter what she looks like when(in some of the tales she gives 
him the choice of when she will be ugly) and she can choose whatever she wants 
since it is her life, he wins.  The curse is broken, she turns beautiful(of 
course), but even better--in these versions they live happily ever after IN 
HARMONY and COMPANIONSHIP.  Good huh?

Denise Marshall


Denise M. Marshall
denimars  AT  fdu.edu

College at Florham
Fairleigh Dickinson University
285 Madison Avenue, M-LA0-03
Madison, NJ 07940-I099
===========================================================================
Date: Fri, 7 Apr 2006 14:48:56 -0400
From: Ellen Moody <ellen2 AT JIMANDELLEN.ORG>
Subject: beauty and beast
Thinking a little more,

I do know of some recent texts and movies and plays which use 
the  ugly heroine archetype (crippled too), but usually the heroine 
is  then presented as twisted, anguished:  Tarchetti's very 
powerful  later 19th century epistolary novel, _Fosca_, which was 
turned into a  film, _Passion_, and which Sondheim then took over as 
_Passion_.  The  crippled plain heroine loves the hero who (strangely 
we are to feel)  is drawn to her and in the end becomes thrall to her 
sexually, only  to have to break off because she dies.  We are to 
feel there is  something profoundly unhealthy about his preference 
for this ugly  crippled woman who seethes with jealousy for the fresh 
young  beautiful girl he had loved.

Ugly is of course a convention.

In the eighteenth century there is a novel by Anne Plumptre which 
uses a ugly heroine.

On Chaucer's remarkable Wife of Bath's remarkable Arthurian 
tale:  it's recognized that the Knight's aggression against women at 
the court is rape.  This is not recognized in Chretien.  And we 
should consider that in the usual beast and beauty fables, the beast 
is transformed (like the frog) into a beautiful man.

I do like Marge Piercy's poem about the frog (I know she's here and 
hope she doesn't mind).  It's a fine ripose

A Story Wet as Tears

Remember the princess who kissed the frog
so he became a prince?  At first they danced
all weekend, toasted each other in the morning
with coffee, with champagne at night
and always with kisses.  Perhaps it was
in bed after the first year had ground
around she noticed he had become cold
with her.  She had to sleep
with heating pad and down comforter.
His manner grew increasingly chilly
and damp when she entered a room.
He spent his time in water sports,
hydroponics, working on his insect
collection.
     Then in the third year
when she said to him one day, "my dearest,
are you taking  your vitamins daily,
you look quite green", he leaped
away from her.
     Finally on their
fifth anniversay she confronted him.
"My precious, don't you love me any
more?"  He replied, "Rivet  Rivet."
Though courtship turns frogs into princes.
marriage turns them quietly back.

********

The frog prince is the same archetype finally as the beast.

Ellen Moody
Ellen2  AT  JimandEllen.org
===========================================================================
Date: Sun, 9 Apr 2006 12:56:46 -0400
From: Judith Lorber <jlorber AT RCN.COM>
Subject: beauty and the female "beast"
Also see Mozart's The Magic Flute, in which Papageno's trial (he's the bird
seller) is to marry an old "hag" bird seller, Papagena, and of course she
then turns into a beautiful young woman. 
 
The frog prince, beast husband, etc. all seem to be barely disguised moral
tales for young women and men about not being seduced by surface beauty,
given their prevalence in so many cultures. 
 
Re Colette's Cheri -- she is older but quite beautiful and her young man's
tutor in love. The turnabout is when she realizes she will soon be too old
to keep her young man in love with her. She dismisses him by "letting
herself go" -- not dying her hair, not wearing makeup, not wearing her
corset -- the beauty turns into the "beast" -- an ironic, Colette - style
tragic turnabout.
 
Judith

***************************************************************
Judith Lorber, Ph.D.
Professor Emerita
Brooklyn College and Graduate School, CUNY
Email: jlorber  AT  rcn.com

Imagine ... the world without gender

*************************************************************** 
===========================================================================
Date: Sun, 9 Apr 2006 15:09:14 -0400
From: pjkafka <pjkafka AT EARTHLINK.NET>
Subject: Re: beauty and the female "beast"
As has been pointed out several times on this list, the reverse beauty
and beast myths always have the older women-- the beasts-- transform
into young and desirable females at the end. And as Judith Lorber puts
it, this reversal might have as its purpose as a morality tale, for
example "not being seduced by surface beauty."

Additionally, the class might discuss how in the vast majority of
stories, memoirs, films, TV, paintings, opera, etc., including most
male writers, the beauty and the female beast myth reversed is turned
around eventually as, sadly, even in Colette and in Anais Nin, etc.,
to reinforce and perpetuate the assumption (hence the conviction and
the ensuing fear) that once the female ages, even when she is younger
than the male, the male lover will inevitably, without question,
always no longer find her desirable.

 Another prevalent plot ending is that many male lovers will
inevitably lose interest in their (often still attractive) women over
time and will inevitably abandon them for younger women, because the
men will always tend to go for the new, the different.

I think this beauty and the beast myth, as well as all its reversals
and variations, in addition to that of Cinderella and Prince Charming,
are perhaps the most crucial and significant myths for females in our
culture and should be discussed in feminist classrooms, not only in
relation to Jane Austen or in authors or works already listed, but in
whatever course material and in whatever topic they are relevant and
from which they can be "unpacked."

 To restrict myself to beauty and the beast, in addition to teaching
examples of this mythology in all the media, we might also use
reversals as suggested on this list, as well as further reversals.

 How about discussing reverse stories, films, etc., with women leaving
older men for younger men or for other women, or for the new and
different, and "living happily ever after" (despite Tolstoy, Flaubert,
even Kate Chopin, and an army of others over the centuries and in many
cultures whose plot lines inevitably end with the women's death when
she does this)?

 (Off the top of my head comes the examples of Edith Piaf, Jessica
Tandy, Susan Sarandon in real life and in White Palace, in several of
Terry Mcmillan's works, in How Stella Got Her Groove Back, in Bharati
Mukherjee's Jasmine, in Zora Neale Hurston's Their Eyes Were Watching
God (even though the reverse was true in her own life).  I'm sure
others on the list know of many other examples that effectively
repudiate the frightening moral of Mme Bovary and Anna Karenina--if
you step out of line, you're zapped.

Do we know, after all-- have surveys been done--how different women
globally are from men if there were not extensively different,
enforced enculturations?  In Gulliver's Travels, Swift shows the
female hounymms (sp.) as being aggressively lecherous.  On the other
hand, in The Odyssey, one of the most outrageously sadistic myths of
all time in relation to women, denies any inherent sexuality in any
woman, young, middle-aged, or old, and is valorized century after
century in western civilization--that Penelope lives without sex, or
experiencing any sexuality at all (it's a non-issue to the author)
from the age of circa. 19 to 38, crying all the time day and night for
her wandering husband, while surrounded by 108 suitors.  Yes, I'm
familliar with the late 20th c. Zorba the Greek where the widow is
depicted as stoned for sleeping with a young man.


Dr. Phillipa Kafka
Professor Emerita, English
Kean University
===========================================================================
Date: Mon, 10 Apr 2006 08:04:14 -0400
From: Ellen Moody <ellen2 AT JIMANDELLEN.ORG>
Subject: beauty and the female "beast"
As a side note to the sense of male entitlement to a nubile young 
(beautiful perhaps) young women, I'd like to cite Thomas More's 
_Utopia_.  One of the laws in _Utopia_ is specifically directed at 
older men.  It is forbidden for older men to divorce their older 
wives and remarry a younger one. I don't remember what the draconian 
punishment was for doing this, but it might have been slavery.  The 
act of divorcing your older wife to marry a younger one is called 
cruelty.  In other words, More thought this impulse and even perhaps 
reality (we have little record of the actual sexual behavior of 
Elizabethans outside the framework of what's left to us in legal 
records and among the wealthy and powerful) needed checking.

In English Restoration through later 18th century drama and again in 
the comedy of the 1890s a plot device was that of the younger man who 
marries the older woman for her money.  He is typically presented 
through ridicule and sarcasm (he is "unmanly" to do this, might be 
controlled by this older woman): she is inevitably presented as old, 
and also sometimes (disgustingly or ridiculously) sexually aggressive.

On the other hand, one of the most moving of Tennessee Williams's 
stories, _The Roman Spring of Mrs Stone_ is the story of an aging 
woman who falls in love with a young male prostitute.  The portrait 
includes her intense sexual desire for the young man.  I never seen 
this novella assigned in any classroom syllabus I've come across.  I 
don't remember the ending well:  I think (not sure) the young man 
abuses her longings and love -- basically for money.  The woman is 
neither beautiful or ugly, but simply a woman who is older (and still 
somewhat attractive to men, but not necessarily to a young man 
prostitute -- there's a class dimension here.)  I've an idea were 
anyone to assign this story to a class the students would inveigh 
against the women as disgusting and mount these strongly moralistic 
statements about both her and the young man.  It would shock 
them.  I've never myself had the nerve to assign it.  It's a great 
tragic story comparable to Mann's _Death in Venice_.

On older women and young men, no one has mentioned Jocasta in 
_Oedipus Rex_.  I mention this because I once screened a moving film 
of the play with Claire Bloom as Jocasta and Michael Masson as 
Oedipus and students said they find the scene where Bloom kissed 
Mason "disgusting."  They don't alway volunteer comments but this 
they did.  I read _Oedipus Rex_ myself as about infanticide in the 
period and it can be seen as a woman's nightmare that the child she 
had to abandon to death comes back.  This aspect of the story did not 
interest Freud.  In Sophocles we are not told what Jocasta looks like.

The motif of the older woman forced to give up her "man" to a younger 
woman is common in literature where polygamy is practised.  We are 
back to another thread here.  Some very moving stories about the 
anguish of the older woman exist -- written by women.  A recent one 
is non-fiction;  _The Bookseller of Kabul_.  An older one is by 
Enchi's _The Waiting Years_.  In these we do not find that the older 
woman is willing to relinquish her sexual status in turn for bullying 
and having power over the new young woman; instead the man remains in 
charge and in control.  I had to sit through an opera called _Norma_ 
the other night; it was so irritating:  at its center is the story of 
an older woman, Norma, her lover has taken on a younger woman; it's 
presented in this sentimental soppy manner which emasculates the male 
(he's hardly given any singing role and is presented as a sort of 
shit) and puts the two women at the center as loving and both 
outdoing one another in self-sacrifice with little sense of the male 
as the powerful instigator and the source his sense of male entitlement.

I do find troubling the response which is apparently common among 
women readers to novels where the heroine marries an older man at the 
close.  They so often protest that in the literature one finds an 
author is coerced into constantly explaining herself (it's often a 
woman author who has such a story) or sometimes even changing the 
story.  One such case is _Little Women_ where in the first place 
Alcott meant not to marry Jo off, and then married her to an older 
man, the Professor (not handsome, but learned).  I've read online and 
elsewhere dozens of women protesting.  For myself I love the story 
just as it is, and it has a paradigm women use:  it's in Austen's 
_Sense and Sensibility_ (where I've come across respected women 
literary critics say they are "disgusted" by Marianne's marriage to 
Brandon and want her to have married the cad Willoughby, young and 
handsome).  What filmmakers do is chose a youngish male star to 
embody this older ugly man -- this is behind _Jane Eyre_ too as 
Rochester is supposed to be older and ugly (as Jane is supposed to be 
plain) in Bronte's novel.  In the recent pop film of _Emma_, Jeremy 
Northam was a very sexy young Mr Knightley to Gweneth Paltrow's 
_Emma_:  in Austen's story Mr Knightley is much older than Emma; he 
held Emma in his arms when she was a baby and we are told doesn't 
like to dance, is somewhat awkward socially.

Another variant is Wharton's _Summer_ (where however Wharton presents 
the girl as forced to marry the older man and anguished and 
traumatized but doing it as when she's impregnated by the younger he 
deserts her and she is at risk of losing all status and starving and 
ending up "in the streets").  This latter is true to life of what was 
done routinely to women in Europe in the 16th through early 18th 
century:  married off to a much older man (a bargain made by her 
family with her as the present, usually the husband a friend of the 
girl's father or stepfather).

I realize in my last paragraphs I went away from "beauty and 'female' 
beast" but I think these other paradigms is coterminous with aspects 
of the beast and frog-prince and hag stories.   I agree that women's 
studies groups should attend to the common fairy tale archetypes 
which are central to the enforcement and control of women's sexuality 
on behalf of male power and entitlement.

Enough for one morning :)

Ellen Moody
Ellen2  AT  JimandEllen.org
===========================================================================
Date: Wed, 5 Apr 2006 10:51:44 -0700
From: Betty J Glass <glass AT UNR.EDU>
Subject: Re: Query about teaching the beauty and the beast myth
How about "Boys Don't Cry" -- the response by males to killing the woman
(Beauty) found to be living with a trans-gendered woman posing as a man
(Beast)? Along with the rape and murder of the trans-gendered,
cross-dressing woman?

Betty
_______________________________________

Betty J. Glass
Resource Analysis & Support Librarian
Getchell Library/322
University of Nevada, Reno
1664 N. Virginia St.
Reno, NV 89557-0044

glass  AT  unr.edu
===========================================================================
Date: Wed, 5 Apr 2006 14:01:45 -0400
From: "Solomon, Jennifer Hodl" <jensolom AT INDIANA.EDU>
Subject: Re: Query about teaching the beauty and the beast myth
In Emma Donoghue's collection _Kissing the Witch_ there is a retelling
of Beauty and the Beast.  I don't recall the exact title at the moment,
but I think it's "The Tale of the Rose."  It explores the nature of the
beauty/beast dichotomy as well as gender and sexuality.

I have used parts of this collection in my First Year Comp and Creative
Writing classes.

Best,
Jennifer

Jennifer Hodl Solomon, MFA
jensolom  AT  indiana.edu
===========================================================================
Date: Wed, 5 Apr 2006 14:18:25 -0400
From: Katha Pollitt <katha.pollitt AT GMAIL.COM>
Subject: Re: Query about teaching the beauty and the beast myth
If you google "beauty and beast" and "domestic violence" you'll get  
some discussions of connections.
   The prince is turned into a beast because he is unkind to a poor  
old woman-- he can't see beneath superficial qualities--looks, social  
status etc. he has to stay a hideous beast until a woman can see  
beneath his superficial qualities and fall in love with him. So on  
one level, the story is about not judging by appearances and  
redemption through love. At the gender level, though, it's a message  
to women, specifically, about the power of their love to tame and  
transform a brutish/antisocial/violent man by seeing the 'real  
person," the sufferer, within. This is a very seductive notion that   
plays a part in keeping women in violent or otherwise controlling  
relationships with macho jerks. A woman can feel she, and she alone  
'understands" the guy's inner nature, that he has been wounded by  
life and needs her  self-sacrificing care.  It's also connected to  
the attraction some 'good girls" feel for 'bad boys."
   Are there fairy tales in which a man learns that female beauty is  
not important?

Katha Pollitt
katha.pollitt  AT  gmail.com
===========================================================================
Date: Wed, 5 Apr 2006 14:54:25 -0400
From: Jane Caputi <jcaputi AT ADELPHIA.NET>
Subject: beauty and the beast
When I teach this Disney film, I suggest that one interpretation is a
scenario of domestic violence. The woman is taken captive, isolated from
friends and family.  Others in the household basically serve as
cheerleaders, trying to hide the man's abusiveness and history from her.
When she disobeys him and seeks knowledge, he finds her and starts smashing
furniture and screaming at her in a way that constitutes verbal abuse.
Then, when she feels, she is beset by wolves (not much help out there in the
real world) and he "rescues" her from the wolves. Gradually, she comes to
love him and of course he changes back into the prince. The message, that if
a woman just loves a man enough he will change into a kinder, gentler spouse
is a very dangerous one it seems to me.

Another idea of the fairy tale, not the film, is offered by Bertha Harris
who sees it as a story of lesbian presence and love:  Harris, Bertha. 1977.
What We Mean to Say: Notes toward defining the nature of lesbian literature.
Heresies: A Feminist Publication on Art and Politics September:5-8.

Jane Caputi

jcaputi  AT  adelphia.net
===========================================================================
Date: Wed, 5 Apr 2006 16:58:33 -0400
From: Mary Thompson <thompsmx AT JMU.EDU>
Subject: Re: Query about teaching the beauty and the beast myth
In discussing Disney and fairy-tales, I've used the following 
video with success:
Mickey Mouse monopoly: Disney, childhood & corporate power 
(Media Education Foundation 2001)
It provides some analysis of the films in terms of gender and 
specifically looks at Beauty and the Beast in terms of 
domestic violence.

An interesting popular culture pairing might be to discuss 
the recent remake of King Kong, which also is a disturbing 
romanticization of a domestic abuse narrative: only the 
beauty *truly* understands Kong; Kong doesn't mean to hurt 
the beauty, but he doesn't know his own strength and he just 
gets so angry; Kong is sorry when he hurts the beauty; Kong 
is just a big emotional child that the beauty can tame, etc.


----------------------------
Mary Thompson
Asst. Professor American & Women's Literature
English Department, MSC 1801
James Madison University
Harrisonburg, VA   22807
thompsmx  AT  jmu.edu
===========================================================================
Date: Wed, 5 Apr 2006 15:54:35 -0700
From: Marilyn Edelstein <MEdelstein AT SCU.EDU>
Subject: Re: Query about teaching the beauty and the beastmyth
One way to approach some of the issues raised by various versions of
the "Beauty and the Beast" story would be to connect it in discussion
to contemporary popular culture, especially mainstream TV and
movies. Ask your students to name an American TV show or recent film
in which a beautiful woman loves or is married to a homely guy (that
is, a woman who conforms to mainstream culture's ideas of feminine
beauty and a man who does not conform to mainstream ideas of
handsomeness--e.g., being overweight)--and this is primarily played
out with white and heterosexual characters--and then try to name a
single show or film in which the reverse happens. They probably will
come up with lots of examples of the former and almost none of the
latter, especially on TV.

In fact this is one of my popular culture pet peeves, the normative
expectations that women be much more beautiful than the men they are
with--which seems to affirm the old stereotype that men marry women
for their beauty and women marry men for their earning power.  I can
think of at least several sitcoms with "ugly" husbands and "beautiful"
wives--shows I don't watch but which I've seen promos for: "Still
Standing," that show with Jim Belushi and Courtney Cox-Thorne as
husband and wife, the new "Sons and Daughters"--not to mention the
very premise of the show "Beauty and the Geek." (However, shortly
after I'd used this show as an example of the asymmetry between male
and female "beauty" or appearance norms, I read that the
producer--Ashton Kutcher, I think--was considering a reverse
version--but I bet that one will never air.)

The only TV show I can remember starring a large woman who was not (at
least before all her plastic surgery) exactly conventionally beautiful
was the classic "Roseanne," but her husband was even fatter than she
was. The actor who played her husband, John Goodman, has been the star
of at least one failed sitcom since, playing a character with a slim
and beautiful wife. Could your students imagine a show or film in
which Roseanne was married to Brad Pitt or Ashton Kutcher or Orlando
Bloom (or the age-equivalents)?  And it's almost conventional for
un-handsome leading men in films (e.g., Adam Sandler) to have
beautiful wives or girlfriends.

I would also second the recommendation of Susan Bordo's book
_Unbearable Weight_ (whose subtitle is, I think "Western Culture,
Feminism, and the Body") which deals with issues around weight and
around beauty more generally). I've assigned sections of it and
students have responded very positively; they especially like the way
Bordo positions herself as affected by--rather than superior
to--popular culture. By the way, I've taught the Angela Carter version
of the story successfully, but in a lit. rather than comp. course. We
did also read Grimm or Perrault versions of the fairy tales she
revises/retells so students could compare them. I was surprised how
few students, even female students (and I do think reading fairy tales
is gendered) were familiar with most classic fairy tales, except in
their Disney versions. Marilyn Edelstein


Marilyn Edelstein
Associate Professor of English
Santa Clara University
500 El Camino Real
Santa Clara CA 95053
408-554-4123
medelstein  AT  scu.edu
===========================================================================
Date: Thu, 6 Apr 2006 15:25:11 -0400
From: pjkafka <pjkafka AT earthlink.net>
Subject: Re: Query about teaching the beauty and the beastmyth
Marilyn Edelstein wrote:

"One way to approach some of the issues raised by various versions of
the "Beauty and the Beast" story would be to connect it in discussion
to contemporary popular culture, especially mainstream TV and movies.

In fact this is one of my popular culture pet peeves, the normative
expectations that women be much more beautiful than the men they are
with. "


Chitra Banerjee Divakaruni wrote a best selling book, The Mistress of
Spices, 1997, on the Beauty and the Beast twist previously mentioned
on the list, namely where the handsome young prince must fall in love
with an ugly old crone.

In Mistress of Spices, Prince Charming, Raven, falls in love with
Tilo, the heroine, the mistress of spices, who is actually middle-aged
(about 10-15 years older than he is), but who has been transformed
into an ugly old hag.  Raven falls in love with her at first
meeting. This creates the opportunity for Divakaruni to create some
hysterically funny scenes in which societal assumptions are tested and
exposed.  For example, take the scene where Tilo has finally agreed to
go out on a date with Raven to a classy restaurant overlooking the
sea, and he brings her a lovely dress, appropriate for a young woman,
which he insists she wear. Two young women observe the couple walking
on the beach.

"I guess there's no accounting for taste . . .You know how it is,
people get turned on by all kinds of kinky things."

"And that dress," says her friend.  "Did you see that dress?"

"It's pathetic isn't it," says the other one. "what some women will do
to look young" (235).

Divakaruni also describes at great length from Tilo's perspective the
complex physiological and emotional responses that an old (straight)
woman has to a young man's advances: his interest, his sexual passion,
his love.  I personally have rarely seen senior women's sexuality and
thoughts about sexuality discussed, let alone published, or on TV, or
in the movies, at least, without making them the subject of ridicule
or pity or condemnation.  Examples of exceptions to this rule are
rare.  A few in Western culture might be Jenny Churchill who was
courted by her son's classmate and married him, Leni Von Reifenstahl,
and Mabel Dodge Luhan. More typical would be the reaction to Jackie
Kennedy's aunt when she wanted to marry her chauffeur.  She was put
into an insane asylum.

   It is always assumed and culturally inscribed in many cultures that
the older woman is the one who always leches after a young man and
that when she does she is perverse, deviant, abnormal.  So Divakaruni
is really courageous in confronting this particular myth through
reversing the Beauty and the Beast myth.

I did a feminist literary analysis of this author and this text, as
well as of other courageous revisionary feminist Indian authors and
their texts in Chapter 4: "Outsiders Silenced: On Domestic Violence
and Suppression of Female Sexuality" in my book On the Outside Looking
In(dian): Indian Women Writers at Home and Abroad, 2004.


Dr. Phillipa Kafka
Professor Emerita, English
Kean University
===========================================================================
Date: Thu, 6 Apr 2006 15:42:50 -0400
From: Charlene Ball <WSIMCB AT LANGATE.GSU.EDU>
Subject: Re: Query about teaching the beauty and the beastmyth
For a fictional portrayal of an older woman and a younger man, read
Collette's *Cheri* and "The Last of Cheri.*

Charlene


M. Charlene Ball, Ph.D., Academic Professional
Women's Studies Institute
Georgia State University
P.O. Box 3969
Atlanta, GA  30302-3969
Atlanta, GA   30303-3083
mcharleneball  AT  gsu.edu
http://www.gsu.edu/womensstudies
===========================================================================

For information about WMST-L

WMST-L File Collection