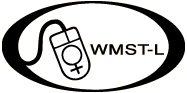 Breast Cancer and Abortion: Is There a Link?
The following discussion offers resources to refute the claim made by
some anti-abortion partisans that there is a link between abortion and
increased rates of breast cancer.  The discussion occurred on WMST-L in
February 2005.  For additional WMST-L files available on the Web, see
the WMST-L File Collection.
===========================================================================
Date: Mon, 21 Feb 2005 08:24:26 -0700
From: Claudia Malacrida <claudiam AT TELUSPLANET.NET>
Subject: breast cancer and abortion
In my third-year body class recently, we've been discussing fetal rights,
maternal rights, and paternal rights. A student has brought up the claim
that abortion is tied in some studies to increased breast cancer rates. I've
gone to the link she's provided:

 http://www.abortionbreastcancer.com/

 The site makes me uncomfortable, but I cannot find anything to really put
my finger on. I recall a recent discussion on this topic on this list. Is
there a feminist response to this claim that I can pass on to my student for
her consideration?

 Dr. Claudia Malacrida
Sociology
University of Lethbridge
4401 University Drive
Lethbridge, Alberta
T1K 3M4
===========================================================================
Date: Mon, 21 Feb 2005 10:37:59 -0500
From: "O'Dell, Cynthia D" <codell AT INDIANA.EDU>
Subject: Re: breast cancer and abortion
Claudia,

Here is a link to the National Cancer Institute's response to this issue


http://cis.nci.nih.gov/fact/3_75.htm

Cynthia

Cynthia O'Dell, Ph.D.
Director of Women's Studies
Associate Professor of Psychology and WOST
Indiana University Northwest
===========================================================================
Date: Mon, 21 Feb 2005 11:56:21 -0500
From: Gwendolyn Beetham <gbeetham AT NCRW.ORG>
Subject: Re: breast cancer and abortion
Dear Claudia and all,
 
This claim has been around for quite some time, but disturbingly has
been drummed up recently, dispite (as the previous response to this
post has indicated) the fact that it has been widely refuted by the
medical community at large.
 
The "breast cancer abortion link" is actually a topic that was covered
in our report: MISSING: Information About Women's Lives, at the
National Council for Research on Women. I was one of the researchers
who initially worked on the report, which documents the recent trend
involving the government's spreading of misleading information (often
ideologically based), or simply removing information important to
women from its websites over the past four years. Since the release of
the report in April 2004, I have been posting updates on our
MisInformation blog on our website. You can read both the report and
the blog on our website, www.ncrw.org. Also, please feel free to
contact me at any time if you'd like to discuss this further.
 
Best,
Gwendolyn Beetham
 
National Council for Research on Women
11 Hanover Square, 24th Floor
New York, NY 10005
gbeetham  AT  ncrw.org
 
===========================================================================
Date: Mon, 21 Feb 2005 11:50:03 -0500
From: Jeannie Ludlow <jludlow AT BGNET.BGSU.EDU>
Subject: Re: breast cancer and abortion
The best response to this is on Dr. Susan Love's breast cancer site.
See this info:
http://www.susanlovemd.com/cgi-bin/denovo/search-hp.cgi

This claim is based in one study that has been refuted in several
others. Love lays it all out for you.
Jeannie

--
*-*-*-*-*-*-*-*-*-*-*-*-*-*-*-*-*-*-*-*-*-*-*-*-*-*-*-*-*-*-*-*-*-*-*-*-*-*-*-*-*-*-*-*-*-
Jeannie Ludlow, Ph.D.           jludlow  AT  bgnet.bgsu.edu
Undergraduate Advisor
Women's Studies
228 East Hall
Bowling Green State U
Bowling Green OH 43403
===========================================================================
Date: Mon, 21 Feb 2005 11:10:54 -0500
From: Kirsten Isgro <kisgro AT COMM.UMASS.EDU>
Subject: Re: breast cancer and abortion
Hi: Check out page 7 of  the "Misinformation Clearinghouse" report:
http://www.ncrw.org/misinfo/
I recommend reading the entire report actually.

--
Kirsten Isgro
Department of Communication/Women's Studies Program
University of Massachusetts--Amherst
kisgro  AT  comm.umass.edu
===========================================================================
Date: Tue, 22 Feb 2005 02:15:54 -0500
From: Georgia NeSmith <gnesmith AT FRONTIERNET.NET>
Subject: Breast cancer and abortion
Although others have posted good responses to this I thought I'd add this
one that got rejected because I posted too much yesterday, simply because in
addition to providing similar resources I also explain how I found them.


You don't need a feminist response to this. You need medical information.

These claims are medically bogus. This is not a matter of political framing
of an issue. The information they have about this so-called connection is
false and misleading.

See:

National Cancer Institute:
http://cis.nci.nih.gov/fact/3_75.htm

American Cancer Society
http://tinyurl.com/532l

Planned Parenthood:
http://tinyurl.com/49dx9

By the way, I found the first two by going to Medline Plus:
http://medlineplus.gov/

And putting the terms <abortion breast cancer> into the search box (no <> --
that's just to separate the terms w/out putting in quote marks so you know
exactly what to type).

The third I went to the Planned Parenthood website:
http://www.plannedparenthood.org

They have changed their website since I last looked at it. Some parts good,
some parts not so good. To get to search their archives you have to go the
Media & Research" link, then page down until you see the orange box that
says "search our archives."

They should have hired me to develop the structure for their site! I laid
the organizational groundwork and pulled the info together (plus edited,
edited, edited, and wrote) for the local PP website:

http://www.pprsr.org

Unfortunately they did not take me up on my argument that they needed to
have a search engine.

Sigh.

The whole world would work a lot better if it listened to me! ;-)

Anyway, the anti-abortion folks will immediately disparage anything coming
from PP, so if they are virulent anti's, send them the the NCI and the ACS
pages.

Georgia

************************************
Georgia NeSmith, Ph.D.
Adjunct Associate Professor (online)
Communication Department
University of Maryland University College
http://homepage.mac.com/georgia.nesmith
http://georgia_nesmith.tripod.com
************************************
===========================================================================
Date: Tue, 22 Feb 2005 11:47:43 -0500
From: wmsdir <wmsdir AT ETAL.URI.EDU>
Subject: Re: breast cancer and abortion
This may be useful to all on the list. For a discussion of the purported links
between abortion and breast cancer, read __The Boundaries of Her Body__ by
Debran Rowland, pp. 334-335. "The only study considered by many doctors to be
scientifically sound. . . is a Danish study that followed 1.5 million women
who had abortions between 1935 and 1978. . . . Danish scientist found 'no
link'" The information comes from Dr. Nancy Snyderman  transcript of Good
Morning America, March 5, 2001. Transcripts available thru ABCNews.com

The Bush administration has removed from Govt health web sites the information
that shows no linkage

Karen Stein


Karen F. Stein
Director, Women's Studies Program
315 Eleanor Roosevelt Hall
University of Rhode Island
Kingston, RI 02881

wmsdir  AT  etal.uri.edu
===========================================================================
Date: Tue, 22 Feb 2005 11:05:14 -0700
From: Summer Little <salittle AT UNM.EDU>
Subject: Re: Breast cancer and abortion
There is also information on the World Health Organization website:
<http://www.who.int/mediacentre/factsheets/fs240/en/>

The abortion breast cancer ad runs in our campus paper every week. I have
yet to see the alternative imnotsorry.net ad.
Peace, Summer

Summer Little, MA
Program Services Coordinator
Women's Resource Center
1160 Mesa Vista Hall
MSC06 3910
#1 University of New Mexico
Albuquerque, NM 87131
salittle  AT  unm.edu
www.unm.edu/~women
===========================================================================
Date: Tue, 22 Feb 2005 21:24:19 -0800
From: Jessica Nathanson <janathanson AT YAHOO.COM>
Subject: breast cancer and abortion
Claudia and everyone,
Others have already pointed out that there is, in
fact, no link between abortion and breast cancer.
Despite this, the pro-life movement is having a lot of
success with this issue.  The State of Minnesota was
told last year by a (federal?) court that it had to
remove the comments it had on its site suggesting a
link; because of this, the State of SD did the same
(prior to this, SD refused to listen to our testimony
that the information was inaccurate and misleading).

Pro-life organizations are pushing a few issues right
now to undermine the argument that women should be
able to determine what happens to their bodies and
should be able to make their own decisions about their
health care.  This "link" between abortion and breast
cancer is one; the notion of fetal pain is another (I
believe that the most recent studies show that until
the nerve pathways are highly developed, a fetus
cannot feel pain); a third is "post abortion syndrome"
which is not a medical diagnosis and does not actually
exist (although some women do have negative responses
to having had an abortion, the majority feel relief; a
recent study found that the women who tended to suffer
depression, etc., were women who were depressed prior
to the abortion).

For your student:  I do think there can be logical,
reasoned responses to these kinds of issues, which
students can be encouraged to work through after
looking critically at the evidence.  If you can
provide this evidence to your student, it might be
helpful; pro-life organizations, unfortunately, often
provide misleading information.  For example, I gave a
talk last week at which a pastor asked me what I
thought about an 8.5 month pregnant woman having an
amniocentesis abortion because she decided she didn't
want to be pregnant anymore.  I informed him that that
was, in fact, illegal (I didn't mention that he didn't
understand what an amniocentesis was).  He argued that
Roe v. Wade allowed exactly that scenario, unaware
that Roe v. Wade is in fact no longer the law of the
land -- it has been restricted to the point where what
it actually states is no longer -- if it ever was --
what the law guarantees.  But this is the kind of
misinformation that's out there -- he really believed
that a healthy woman with a healthy fetus could just
decide on a whim to have an abortion at 8.5 months.

Jessica Nathanson
=====
Dr. Jessica Nathanson
Instructor, English and Gender Studies
Augustana College
Kilian Community College
janathanson  AT  yahoo.com
===========================================================================
For information about WMST-L
WMST-L File Collection