PHD STUDENT POSITIONS ON BIG DATA AT THE UNIVERSITY OF MARYLAND, BALTIMORE COUNTY
---
I'm looking for new PhD students to conduct Big Data related research. Students will be funded through research assistantships and/or teaching assistantships.
My research
My research interests include Big Data Analytics, Scientific Workflow, Distributed Computing, Cloud Computing and Service-Oriented Computing and Data Science/Mining. I have published over 110 papers with 1900+ citations. My research focuses on usability/programmability at front end and execution optimization at back end for these Big Data applications (focusing on climate and manufacturing data). My research is often from real-world applications, built on top of real systems, such as Hadoop, Storm and Spark.
Since joining UMBC in August 2015, I have received grants from NSF, DOE, state government, industry and UMBC (over $4 million dollars in total) as PI (Principal Investigator) or Co-PI. I'm currently advising seven PhD students. I'm also serving as organization committee members in top conferences in my fields and editors in several international journals. See details of my research and publications at http://userpages.umbc.edu/~jianwu/. .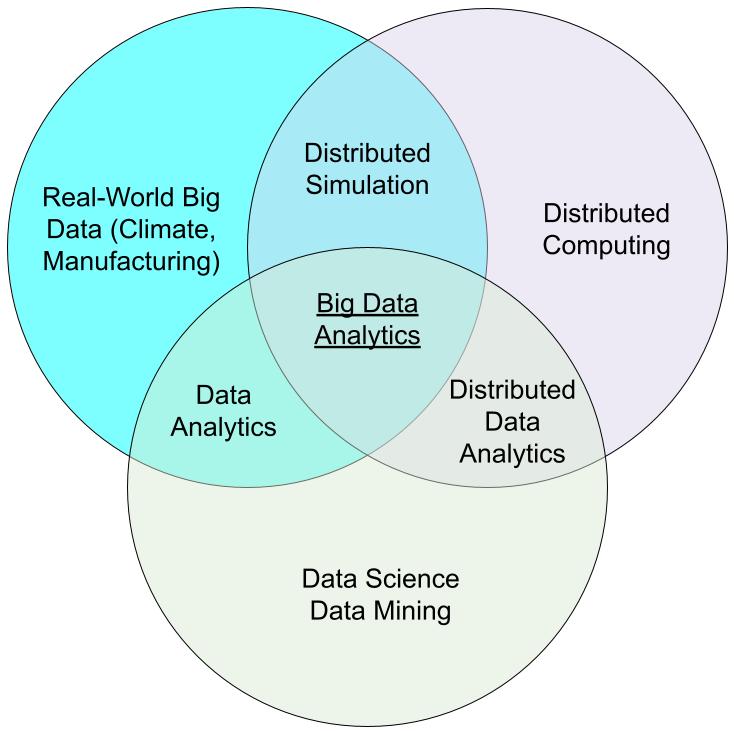 Desired qualifications:
A BS or preferably an MS in Information Systems, Computer Science, Applied Maths or related areas.
Interested in and/or familiar with Big Data techniques (e.g. MapReduce) and systems (e.g. Hadoop and Spark)
Some background on Data Mining and Machine Learning
Good programming experience and/or mathematical theory background on scheduling and optimization

Further information:
Contact: jianwu _at_ umbc.edu
My research: http://userpages.umbc.edu/~jianwu/
Information Systems Department at UMBC: http://informationsystems.umbc.edu/
Application procedure: http://informationsystems.umbc.edu/home/graduate-programs/doctor-of-philosophy-programs/doctor-of-philosophy-in-information-systems/
Application deadline: February 1 for Fall and September 1 for Spring.
It is highly recommended to contact me by email regarding your application.

About Department of Information Systems (IS)

The IS department has 32 full-time faculties, 1000+ undergraduate students, 100+ MS students, and 50+ Ph.D. students. Our academic programs, both at the undergraduate and graduate levels, are currently experiencing growth in student enrollments. The research in the department mainly includes five areas: 1) Artificial Intelligence and Knowledge Management; 2) Database and Data Mining; 3) Health Information Technology; 4) Human-Centered Computing; 5) Software Engineering.

About UMBC

UMBC is an American public research university, located in a safe suburb area of Baltimore County, Maryland, approximately 10 minutes drive from downtown Baltimore City and 30 minutes drive from Washington, D.C. UMBC has been named the #1 Up-and-Coming University for six years in a row, since 2009, by US News & World Report. In addition, US News & World Report has placed UMBC in the top ten for best undergraduate teaching six years in a row, being placed at #5, the second highest-ranked public university.