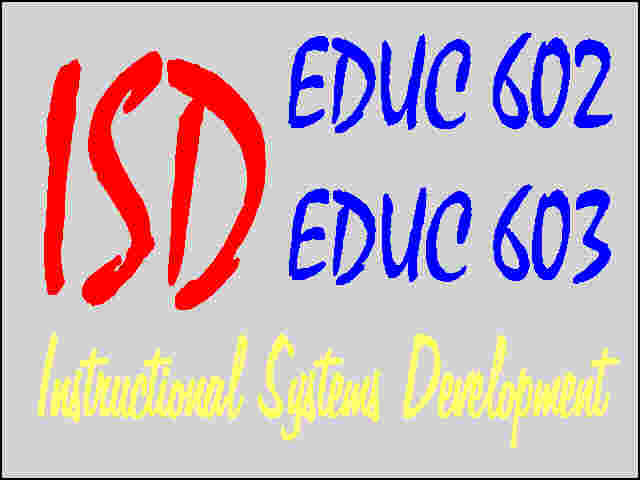 Peanut Butter Pie Recipes
Or...How I landed an "A" in Chuck's course!
---
New From Michelle Sporre (Fall '97)
Crust:
1-1/4 cup chocolate cookie crumbs (20 cookies)
1/4 cup sugar
1/4 cup butter melted
Filling:
1 pkg. (8 oz) cream cheese softened
1 cup creamy peanut butter
1 cup sugar
1 tlb butter
1 tsp. vanilla extract
1 cup heavy cream - whipped
Grated chocolate or chocolate cookie crumbs (optional
Directions:
Combine crust ingredients; press into a 9 inch pie plate. Bake at 375 for 10 minutes. Cool.
In a mixing bowl, beat cream cheeses, peanut butter, sugar, butter and vanilla until smooth. Fold in whipped cream. Gently spoon into crust. Garnish with chocolate or cookie crumbs if desired. Refrigerate.
Yield: 8-10 servings and an "A" in Chuck's class.
Rosalyn's Peanut Butter Pie
Back in l977, when Jimmy Carter was President, Rosalyn Carter made a bunch of PBPs. Here is the recipe for you...
Baked 9-Inch Pie Shell
Bottom Layer:
1 Cup Powdered Sugar
1 1/2 Cups Smooth Peanut Butter
Filling:
1/2 Cup Sugar
1/4 Cup Cornstarch
2 Cups Milk
2 Tablespoons Butter
3 Egg Yolks
1 Teaspoon Vanilla
Meringue:
3 Egg Whites
4 Teaspoons Sugar
Prepare filling: Mix dry ingredients. Add milk and egg yolks. cook over low heat, stirring constantly unti thick. Add butter and vanilla. Set aside. Mix bottom layer ingredients well. Put about 2/3 of it in the bottom of pie shell. Prepare meringue by whipping egg whites and adding sugar gradually. Pour filling on top of bottom layer. Top with meringue. Sprinkle reserved peanut butter mixture on top of meringue. Bake at 325 degrees until light brown - about l0 minutes.
Contributed by Suzette Crim
---
Peanut Pie with Shortbread-Cookie Crust
8 ounces shortbread cookies -- broken up
4 tablespoons peanut butter
3/4 cup light brown sugar
2/3 cup dark corn syrup
2 tablespoons all-purpose flour
3 large eggs -- slightly beaten
2 teaspoons vanilla extract
8 ounces peanut butter cookies -- coarsely chopped
1 cup dry-roasted peanuts
Preheat oven to 375 degrees.
Grind the shortbread cookies in a food processor until finely ground. Add the peanut butter and continue to process until all of the cookie crumbs are moistened with peanut butter. Press the mixture into a 9-inch pie pan, forming a thicker edge near the rim. Bake in the preheated oven for 6 minutes. Remove pie shell and reduce oven temperature to 350 degrees. Meanwhile mix the brown sugar, corn syrup, flour, eggs and vanilla in a bowl just until blended. Stir in the chopped peanut butter cookies and the peanuts. Pour into the partially baked pie shell and return to the oven to bake for about 45 minutes, until the top is browned but the filling is still gooey in the center. Cool on a rack for at least an hour before serving.
Per serving: 500 calories, 66 gm carbohydrates, 80 mg cholesterol, 435 mg sodium, 11 gm protein, 23 gm fat, 3 gm saturated fat
Andrew Schloss is a cookbook author whose "One-Pot Cakes," written with Ken Bookman, was published earlier this year by William Morrow. The Washington Post NOTES : This peanut pie studded with peanut butter cookies and baked in a cookie-crumb crust is like a pecan pie, only better.
---
Creamy Peanut Pie
6 tablespoons butter
1 7-oz pkg shredded coconut
1 cup (1/2 12-oz pkg) peanut butter chips
For the Pie Filling:
1 cup (1/2 12-oz pkg) peanut butter chips
1 4-oz pkg instant vanilla pudding mix
1 cup sour cream
1/2 cup milk
1 cup heavy-whipped cream
CRUST: Line a 9-inch pie plate with aluminum foil; set aside. In large skillet, melt butter. Add coconut; stir occasionally until lightly toasted. Blend in 1 cup of peanut butter chips; stir until chips melt and mixture is combined. Press evenly on bottom and sides (not over rim) of foil-lined pie plate. Chill until firm, about 45 minutes. Remove foil and place back into pie plate.
FILLING: Melt over hot (not boiling) water, remaining 1 cup peanut butter chips; stir until smooth. Remove from heat; set aside. In small bowl, combine instant pudding mix, sour cream and milk; mix well. Beat in melted peanut butter chips; fold in whipped cream. Pour into prepared crust. Chill in refrigerator several hours. Serve, garnished with sweetened whipped topping, if desired.
---
To return to the ISD Homepage click here...!