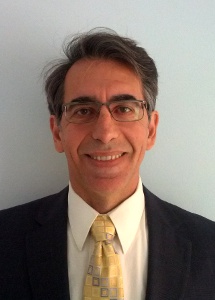 George Karabatis, Ph.D.
Professor
Department of Information Systems
Director of Entrepreneurship Minor, UMBC
---
---
George Karabatis is a Professor of Information Systems at the University of Maryland, Baltimore County (UMBC) and currently serves as the Liaison for Programmatic Innovations at the Department of Information Systems. At present he is the Director of Entrepreneurship and Innovation Minor at UMBC. He holds degrees in Computer Science (Ph.D. and M.S.) and Mathematics (B.S.).
Before joining UMBC he was a Research Scientist at Telcordia Technologies (formerly Bellcore) working on database related research for the telecommunications industry. His research work has been published in journals, conference proceedings, and book chapters.
His research interests are on:
Cyber-security, specifically on intrusion detection utilizing intelligent manipulation of information through semantics and context

Semantic information integration, where data residing in multiple heterogeneous repositories needs to be extracted and stiched together in an intelligent fashion

Workflow systems, big data, database applications for mobile devices, multidatabase systems, concurrency control, etc.
Dr. George Karabatis • ITE 404K • Information Systems • UMBC
1000 Hilltop Circle, Baltimore, MD 21250
410-455-3940 • georgek AT umbc DOT edu
---