Bass River State Forest Claim
-A Preliminary Enigma Project Report-
Part 1
by
Michael A. Frizzell
Origin and Details of the Claim
On Tuesday, October 7, 2003, Rick Fisher, Paranormal Society of Pennsylvania director and Pennsylvania Bigfoot Society associate, received the following email:
"Last week I had a encounter with a 7 to 8ft tall creature and a 5ft creature that I've never seen before. Let me stress to you that I never believed in bigfoot ever in my life until now. I didn't know who to tell until I started looking things up on the net. That's how I found you. Let me say first I'm a state police officer for New Jersey. This creature is
something I cant rationally explain. I was at the Bass river state forest area taking a walk when I began hearing sounds. Crackling wood, A couple of screams like owls then I had the feeling of being watched. I also smelt something like rotten eggs. I slowed my pace down a lot and when I stopped I heard the sound of walking in the woods. I looked to my left, about 50 feet away was a dark brown object that didn't move. It just stood there. It had to of been at least 7 to 8 feet tall. It was coved in hair/fur. I thought it was a bear or person at first but it didn't move until I did. I spoke "Who are you, can I help you? Thinking it might be a person. That's when I stepped forward about three steps. That's when it grunted/mumbled and moved its arm. I realized then it wasn't a bear or a human. I slowly turned to back track up the road. As I walked it walked following me through the
woods.. It kept looking at me as I did it. I'm afraid to admit this but I was scared to death. When I reached the parking lot area which is in the woods too I noticed a woman and a small boy who was crying. She was trying to unlock her car, She yelled at me theres a bear over there. I looked to my left and there was a small creature in the playground area. I couldn't make out what it was. The woman screamed Oh my god when she saw the big one.I then looked to the right and saw the big one standing there staring. It was maybe 45 to 50 feet away. I told the woman to get in her car. I looked left again and the small creature was gone. I looked right again and the big one was moving away now but looked back several times. It turned its whole upper body to look back. Never in my life have I seen such a thing. It seemed like it was very curious. I went back tues. and didn't see anything but I did hear those screams again. Something lives in those woods. What it is I don't know but I want to find out."
Having a schedule already too full of commitments, Rick posted this email to the Operation Appalachia (OA) newsgroup[1] on Tuesday evening in the hope that someone else on the list could look into the matter.
Being a member of the OA newsgroup, this writer was intrigued by the claims made in the email and began efforts to investigate the story further. As a founder of the Enigma Project (a MD-based group that investigates and documents phenomena claims), I contacted colleagues Marcus Adams and Tim Arcilesi and made plans for a quick trip to the area. With information provided by Rick Fisher, I emailed Officer "X" (though a pseudonym would normally be used here, for the record, his name is unknown) telling him that we would be coming to the forest for an investigation on Sunday, October 12th and hoped to meet with him, at his convenience—then or later, to discuss the details of his unusual sighting[2].
Bass River State Forest and environs
Upon doing some minor research on the region, we determined that the Bass River State Forest, located about 25 miles north of Atlantic City, is a 26,500 acre preserve (see Figure 1) that the State of New Jersey maintains for public recreation, water conservation, wildlife, and timber management. This area is a sub-section of the 600,000 acres of coastal wilderness known as the New Jersey Pine Barrens. The entire area consists largely of sandy plains, interspersed with bogs and marsh, densely populated by pine, oak and Atlantic white cedar trees. The entire Pine Barrens expanse contains little human habitation.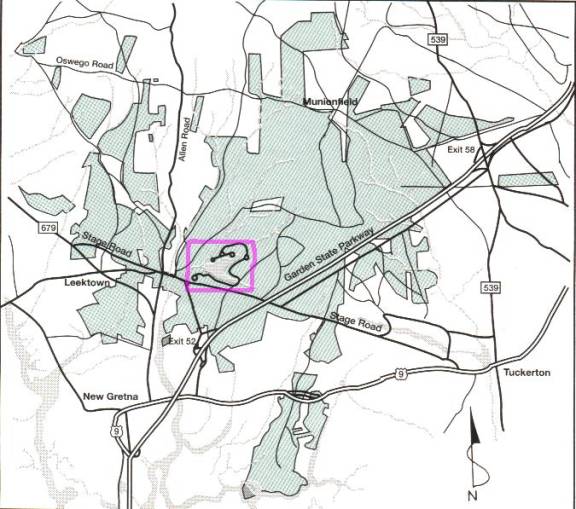 Figure 1- Bass River State Forest (Camping area/Lake in colored box)
Though the Pine Barrens are home to many forms of wildlife, New Jersey folklore tells of at least one other creature, not found in zoological catalogs, that is said to make its home there. An old legend (having several variations) tells of a woman, already burdened with 12 children, who discovered that she was pregnant with a thirteenth child. So dismayed she was by this prospect, she cursed her unborn child and hoped that it would be a devil. The legend tells that the child she bore was grossly deformed, being more animal than human, and that it eventually escaped from her Pine Barrens homestead to terrorize the surrounding countryside. For over 200 years, the monstrous aberration in this tale has been known as the Jersey Devil.
An Excursion to the Bass River Forest
On the morning of Sunday, October 12, 2003, Enigma Project investigators Marcus Adams, Dave Jones, and Mike Frizzell executed a three-hour drive from Baltimore, Maryland and arrived at the Bass River State Forest at 1:30 PM (see Figure 2).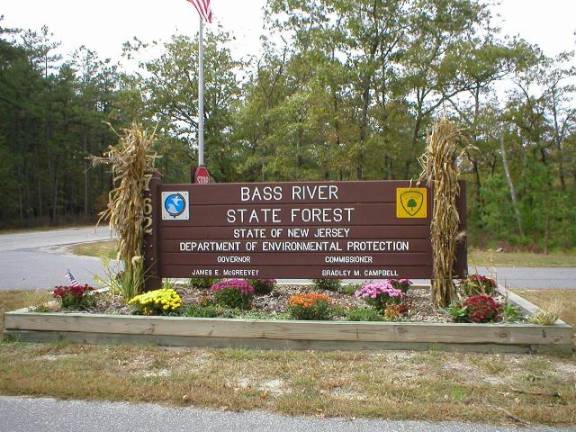 Figure 2- Entrance to Bass River State Forest
We immediately reported to the Park Ranger's Office[3] to obtain maps of the forest and additional information. We discovered that tent camping is permitted in designated forest sites year-round. For various fees, cabins, shelters, and lean-tos may also be rented[4]. Maps of the park showed that camping sites are divided into two major areas. North and south shore campgrounds are separated by Lake Absegami, a beautiful, manmade 67-acre body of water (see Figure 3).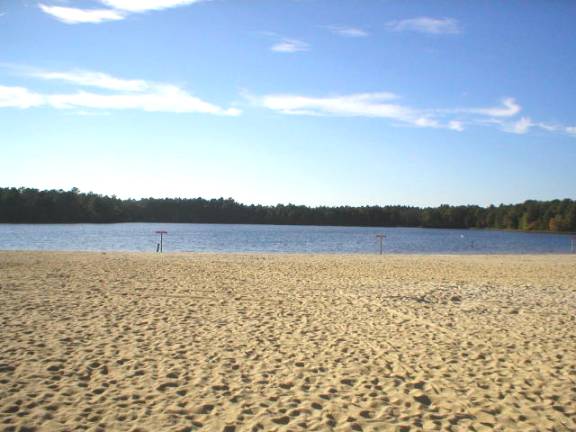 Figure 3- Lake Absegami
Our main trip objective, using information provided in Officer X's email, was to locate the site of his alleged encounter[5]. He specifically mentions a playground in close proximity to a parking area. The park map (see Figure 4) shows four playground icons (marked in red and designated "PG-1" to "PG-4"). Since two playgrounds are located in each campground section, we examined each one to determine the best match to the emailed description. Though the map's appearance may seem misleading, the area shown in figure 4 is very heavily wooded.
In the South Shore Campground area, the two playgrounds (PG-3 & PG-4) were quickly eliminated as possibilities. Neither playground had any associated parking areas. Playground one (PG-1) in the northern sector was also eliminated. Though a large parking area was present, the playground was approximately 200 feet away from it. Also, PG-1 is about 500 feet from the shore of Lake Absegami. Additionally, a huge pavilion and concession building stand nearby and the area is very open, as many trees have been removed. While PG-1 did match some of the email elements, the items of interest seemed too far apart and the area too open and built up to be a logical fit.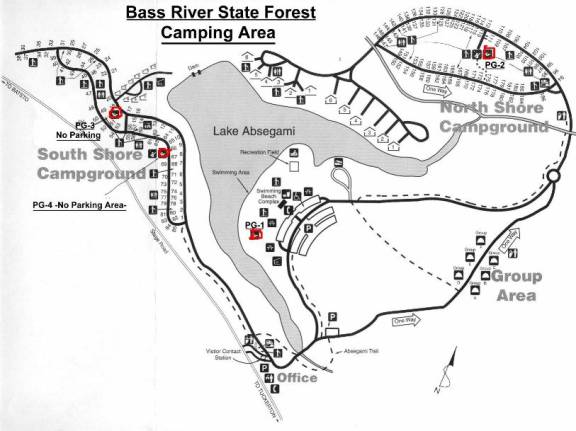 Figure 4- shows Lake Absegami, camping areas, & playgrounds (marked red).
The only remaining playground (PG-2), in our opinion, seems to be the best candidate for the location of Officer X's alleged encounter. It comfortably matches the email criteria: The playground sits mere yards from a small parking lot and the whole area is secluded and heavily wooded (see Figure 5). Another factor that makes this particular site a likely candidate is that the entire North Shore Campground has been closed to campers (due to a water contamination problem). We learned of this while at the Park Office. We were told that hiking through the area is allowed providing that individuals wishing to do so report first to the Park Office for permission.
An Examination of the PG-2 Area
The absence of campers in the north campground made the whole place strangely quiet. In fact, for the exception of a small family bicycling through the park and the ranger's truck making occasional rounds on the main road, we saw no one else during our 2-hour stay at the PG-2 site. Also, at no time did we detect any unusual sounds or odors.
Though the weather was fair while we visited the park, we observed that the ground was damp and that there were puddles of water about—apparently from a shower in earlier hours.
Marcus, Dave, and I studied the playground and surrounding area for any evidence (i.e. tracks, scat, etc) that might support Officer X's claim.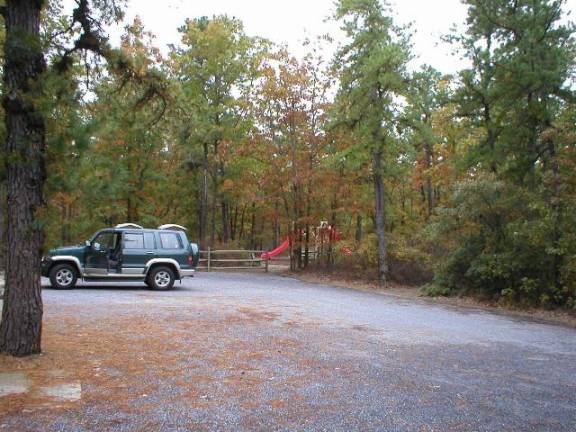 Figure 5- shows parking area and adjacent playground.
The playground was surrounded by a wooden frame, which had been filled with partially composted wood chips. Unfortunately, this medium did not yield impressions despite our heaviest footsteps. No unusual impressions were found in the playground area (see Figure 6).
The three of us divided and examined all the trails and service roads, within a two-tenths mile radius, that led to the PG-2 site. While the lighter, sandy soil deposits along the trails easily left substantial impressions underfoot, the hard-packed forest floor areas would not show a hint of our boot treads.
However, during our search of the area, we found only three questionable impressions. The first was found one-tenth mile northwest of PG-2, along a dirt service road that leads to the parking area. This solitary impression was found at the road's edge, on a slight rise, heading south into the woods. Given the effects of the earlier rain and its lack of definition, it remains very inconclusive[6] (see Figure 7).
The remaining two impressions were discovered two-tenths of a mile northwest of PG-2 near a branch of the Bass River. They were in soft sand, on a slight incline roughly parallel to each other, and about 2 feet apart. They were about 20 inches in length and 18 inches in width. We have no idea what produced them though they could have easily been fashion with a stone or stick (see Figure 9). They are offered here as a curious find and not as likely evidence for Officer X's claim.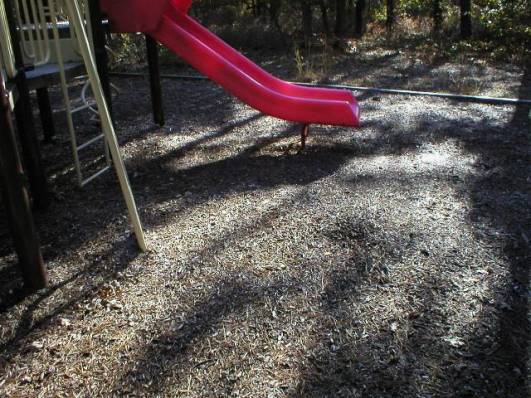 Figure 6- Playground's wood chip floor left no impressions.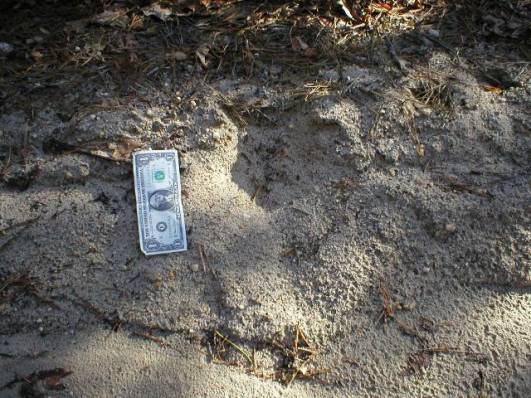 Figure 7- Solitary impression found on sandy service road.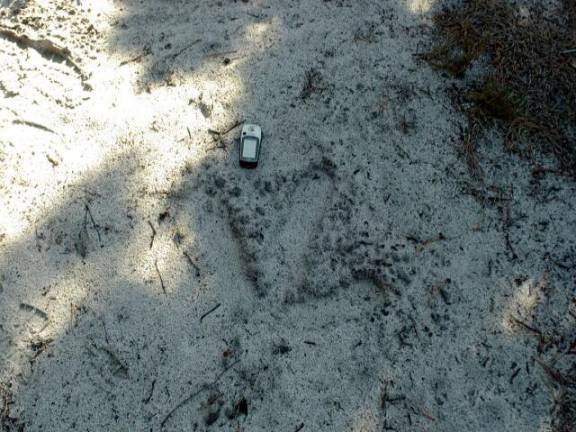 Figure 8- Strange impression found near Bass River.
During our survey we saw a number of deer running through the area. Due to the denseness of off-trail foliage, these animals would suddenly appear, cross a trail, and quickly disappear into the dense scrub (see Figure 9). Rangers mentioned to us that, with the absence of campers in the north sector, deer traffic in that area has risen markedly.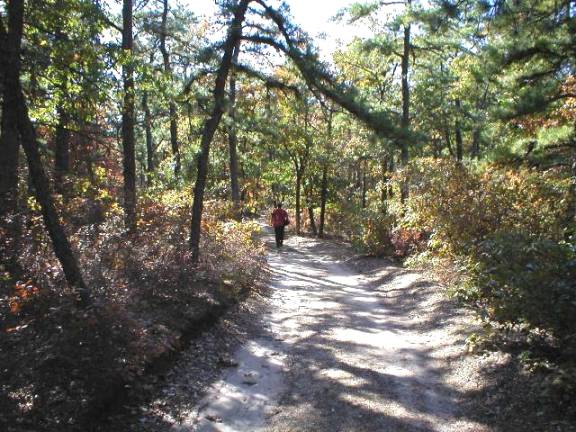 Figure 9- Dense scrub along trails allowed deer to remain inconspicuous
Historical Bigfoot Reports from Bass River Forest & Surrounding Counties
During my discussion with one of the park rangers, I pointedly asked if there had been any recent reports of "bears" being seen in the Bass River State Forest. While the ranger admitted that she has only been on staff at Bass River since January 2003, she said that she was not aware of any bear sightings in the park during her assignment there.
However, the online database of the Bigfoot Field Researchers Organization (BFRO) presents several reports of alleged Bigfoot-related encounters that are said to have occurred in or around the Bass River State Forest. These reports range in time from as early as 1970 to as recently as June of this year[7].
Closing Thoughts
Though our efforts have led us to feel that the PG-2 area is the correct encounter location, additional information from Officer X could prove us wrong. Unfortunately, our examination of the presumed location failed to produce any significant physical evidence. Judging from the lack of any unusual information provided by the park rangers, either Officer X and the scared woman and her child failed to report their experience to park officials or the rangers have chosen to keep such information under wraps or…the initial report was a hoax. Nonetheless, if the earlier Bigfoot reports posted by the BFRO are accurate, the precedent for Bigfoot encounters in the Bass River region has already been established. Perhaps an expansive, remote and densely wooded campground with no campers, plenty of deer and water would be tempting to huge, bipedal cryptids.

---
---
Bass River State Forest Report PART 2
---
© 2003 M. A. Frizzell