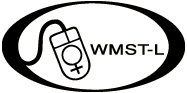 Take Back the Night
PART 2 OF 3
===========================================================================
Date: Tue, 23 Sep 1997 12:48:28 -0500
From: "Deborah J.C. Morrow" <corzines AT SIU.EDU>
Subject: Take Back the Night
 
This is a question for Women's Studies Programs.  How many of you
participate in Take Back the Night Marches and/or Rallies?  When did your
program begin such a thing?  And if you know, where did the "first" TBTN
occur?
 
Also, if your program doesn't have such a thing, have you heard of Take
Back the Night in your community?
 
Deb Morrow
corzines  AT  siu.edu
=============================================================================
Date: Tue, 23 Sep 1997 17:11:08 -0500
From: Miriam Harris <mharris AT UTDALLAS.EDU>
Subject: Re: Take Back the Night
 
take a look at two books for the history of TBTN:
My Jewish Face, by Melanie  Kaye/Kantrowitz (Spinsters/Aunt Lute 1990)
and
Fight BAck:  Feminist Resistance to Male Violence, ed by Frederique
Delacoste and Felice Newman (Cleis, 1981)
 
Miriam K. Harris, Ph.D.
mharris  AT  utdallas.edu
============================================================================
Date: Tue, 23 Sep 1997 21:36:27 -0400
From: Barbara Winkler <WINKLER AT WVNVAXA.WVNET.EDU>
Subject: Take Back the Night
 
Deborah Morrow asked how many Women's Studies programs participate in
Take Back the Night Marches.  Here at West Virginia University the
Take Back the Night March is organized by the feminist student organization
of which I am the faculty advisor (and my time-limited but renewable
appointment is solely within Women's Studies).  The event, however,
is co-sponsored by Women's Studies as well as other campus units.  I'm
not exactly sure when the first Take Back the Night was organized, but
it has been in existence for as long as I've been at WVU - since Jan.
1993.  It is the biggest event the Female Equality Movement (FEM)
puts on each spring and the students fund-raise and organize for it
starting in the Fall.  We are hoping that it will eventually be
a university rather than FEM organized event; the new head of the
Sexual Assault and Prevention Education office is interested in closer
participation.  Barbara Scott Winkler, WVU  BWINKLER  AT  wvu.edu
============================================================================
Date: Wed, 24 Sep 1997 02:36:57 -0400
From: Gloria Cowan <Glorandbil AT AOL.COM>
Subject: Re: Take Back the Night
 
Although I am not certain this was the first TBTN march, in 1978 Women
Against Violence Against Women (WAWAV) held a national conference in San
Francisco on "Feminist Perspectives on Pornography" and staged a Take Back
the Night March through San Francisco's porn district.  The conference led to
the publication of Take Back the Night (Laura Lederer, ed. 1980), a book of
readings by antipornography feminists.
 
Gloria Cowan
glorandbil  AT  aol.com
============================================================================
Date: Wed, 24 Sep 1997 10:58:54 -0400
From: Joan Mandle <Jaymandle AT AOL.COM>
Subject: Re: Take Back the Night
 
I am curious about the evolution of Take Back The Night Marches. I know that
they began by including both men and women in most places (I marched in
Philadelphia very early in the 80s in such a march). At Colgate however there
is a battle every year about whether they should or should not include men.
In the past men have been excluded on the grounds that they make women
uncomfortable, or that women feel empowered when men are absent. Recently men
have been included, many more women and men have come out and they marches
have begun to have more of an impact on the campus.
I have been a strong advocate of getting as many people to march as possible
and linking the march to other education around violence on campus (rather
than having it be an isolated event).
I would welcome others' views and experiences on this issue of men on the
marches and how successful or unsucessful these events have been.
Joan D. Mandle
Colgate University
=============================================================================
Date: Wed, 24 Sep 1997 11:16:42 EDT
From: Kathy Feltey <R1KMF AT VM1.CC.UAKRON.EDU>
Subject: Re: Take Back the Night
 
The University of Akron Women's Studies Program co-sponsors the Take Back the
Night March which is organized by the Rape and Sexual Assault Services Program
of the YWCA in Akron.  Other organizations are represented as well (Battered
Women's Shelter, etc.).  There is a rally and women-only march and a program
for men.  The first rally was held in 1978 in Vancouver.  Hope this helps!
 
*************************************************************************
KATHRYN FELTEY                         R1KMF  AT  VM1.CC.UAKRON.EDU
DIRECTOR OF WOMEN'S STUDIES            KFELTEY  AT  UAKRON.EDU
204 LEIGH HALL
UNIVERSITY OF AKRON                    
AKRON, OH 44325-6218                   
*************************************************************************
=============================================================================
Date: Wed, 24 Sep 1997 13:34:50 -0400
From: Christine Smith <CSMITH AT VMS.CIS.PITT.EDU>
Subject: take back the night
 
The issue of whethger men should participate in TBTN marches is one that
comes up alot.  When I was teaching at Ball State, the TBTN march was
women-only, and the men did a separate vigil and did childcare.  at the
end was a rally and spekout that included both women and men.
To me, TBTN marches are about empowering women so that we can feel safe and
not need men to protect us (from...?).  I think the marches should be
women-only, symbolizing desire to feel safe as women without men.
Christine Smith
10casmith  AT  axpvm1.cis.pitt.edu
casmith  AT  lclark.edu
===========================================================================
Date: Wed, 24 Sep 1997 15:24:35 -0400
From: Anne Carson <CARSON AT LAW.MAIL.CORNELL.EDU>
Subject: Take Back the Night
 
There was a Take Back the Night march in October 1977 in Pittsburgh.
Presumably there were others at the same time on the coasts. Since 1978 I
have participated, on and off, in Take Back the Night marches in
Pittsburgh, Providence, and Ithaca, NY, sometimes as part of a university
contingent (the march always being a citywide effort) and sometimes
independently. For some of the earlier marches men were requested to march
towards the back of the line or at least not up front, to give women
visibility; in Ithaca men now hold a vigil and speak-out against violence
downtown while the women are marching, and are joined by the women for the
main rally. The point to be conveyed by trying not to have men in the march
is that it is WOMEN who are taking back the night, while at the same time
recognizing that there are men who reject all violence against women. I
compare this to women being requested not to participate in the black men's
Million Man march.
 
Anne Carson
Cornell University
carson  AT  law.mail.cornell.edu
===========================================================================
Date: Wed, 24 Sep 1997 15:10:58 -0500
From: Karola Alford <cfka AT EIU.EDU>
Subject: Re: take back the night
 
My personal opinion is that it is inspiring and uplifting to see men
committed to the causes typically referred to as "women's issues." I
think we, as a society, have more to gain by *including* others than we
do by exclusion of others.  I am tired of devisiveness.  I am tired of
the "us and them" mentality.  I know some wonderful human beings who
happen to be male who would enthusiastically march in support of women
to "Take Back the Night."  What is there to gain in saying "no, we don't
want or value your support because you have a penis"?
 
Karola Alford
Eastern Illinois University
cfka  AT  eiu.edu
===========================================================================
Date: Wed, 24 Sep 1997 21:30:30 -0700
From: "Frances E. Wood" <fwood01 AT EMORY.EDU>
Subject: Re: take back the night
 
let the wonderful human beings who happen to have penises organize the rest
of their sex class and do whatever they need to do.  where is the
organized male outrage at the treatment of women and children?  off with
robert bly or john gray, or what?  denouncing (or joining) promise keepers or
the million man march or what?  what, in the name of all that's sweet and
holy, is so *damned* frightening about women declaring that they want a space
that they define?  why is every request at self-defined space denounced by
the term divisiveness?  i, along with karola alford, am sick of something.
i'm sick of having to explain over and over why defining my associations,
boundaries, affiliations, etc. is valuable and necessary.  why are such
attempts at maintaining my mental and spiritual health demonized as what's
wrong with this racist, sexist, heterosexist, male-supremacist, hypocritical,
necrophilic country?   as a korean-american woman said in one of my seminars
recently, why do the white folk get bent out of shape when the korean
students want to eat together in the cafeteria?  this may seem like a ramble
to some, but i am sick to death of reactionary double speak--whatever its
guises.  it may be helpful for listmembers to have a(nother?) look at a piece
of feminist history: "the woman identified woman", originally published in
1970, most recently in the anthology, _for lesbians only: a separatist
anthology_  [for whoever's keeping score, i am not now, nor have i ever in
the past been a separatist].  for another look at the ongoing refusal of men
to be traitors to male supremacy, see _refusing to be a man_, john
stoltenberg, (portland, or: breitenbush books, 1989) .
27 years after the declaration against lesbian-baiting: so much time; so
little change.
--
Frances E. Wood
fwood01  AT  emory.edu
============================================================================
Date: Wed, 24 Sep 1997 21:46:38 -0700
From: "Frances E. Wood" <fwood01 AT EMORY.EDU>
Subject: Re: Take Back the Night
 
anne carson--
i don't see the equivalency betw. mmm and tbtn.  not all
gender-identified/defined space is created equal.
culturally- and/or religiosly-defined gender separations are not what's
at issue here.  moreover, voluntary sex/gender separatism is an
ahistorical construct in african*american* experience; we were forced
apart enough by circumstance. how have men-only spaces as they have been
undertaken in late twentieth century u.s. served to do anything other
than reassert allegiance to male supremacy, regardless of racial or
ethnic definition? any safe streets activity or re-defining masculine
mythologies that you know of, as a consequence of the mmm?  any women
reassured by promise keepers? what are the iron johns up to these days?
still blaming the mother?   oh, hell, are there any guys petitioning in
protest of women's disparate tee times at golf courses?
--
Frances E. Wood
fwood01  AT  emory.edu
=============================================================================
Date: Thu, 25 Sep 1997 08:41:36 -0400
From: Linda Tessier <ltessier AT CC.YSU.EDU>
Subject: Re: take back the night
 
I'm going to step in on this because the discussion of men and TBTN has
changed shape so many times.  (Interesting, isn't it, how every year when
this issue returns we discuss the participation of men.)  Anyway, from my
point of view the women only marches were not remotely about exclusion of
anybody.  The idea was that women were going to TAKE BACK the night.  In
other words, the marches were a response to the carefully drilled messages
with which we grew up--a woman should never go out at night without the
protection of a man.  So the idea was that if women marched as a group
they could be out at night (in the street, in fact) all by themselves.
Kind of takes the "juice" out of it if men also march.  I haven't met a
man on this campus who claims to be supportive of women's rights who does
not understand this argument for a woman-only march.
===========================================================================
Date: Thu, 25 Sep 1997 08:59:04 -0500
From: Karola Alford <cfka AT EIU.EDU>
Subject: Re: take back the night
 
Frances E. Wood wrote:
>
> let the wonderful human beings who happen to have penises organize the rest
> of their sex class and do whatever they need to do.
 
 
I knew when I posted my opinion of including men in TBTN that it would
generate debate.  Being new to this listserv, I guess I wasn't prepared
for the level of *anger* that would accompany the debate.  I have
received some off-list responses to my post that imply I am some sort of
demon, perhaps a man in disguise, or just plain stupid.  I am entitled
to my opinion on this issue and am saddened that we cannot discuss this
without personal attack.  While I understand, validate, and in some
cases, share the anger and outrage, I do *not* believe that war is a
very effective solution to the divisions in our society. I remain a
*female* feminist who stubbornly believes that violence against women is
not a "women's issue," but is a *society* issue that demands the
attention of all human beings.  I believe that excluding and judging
people solely on the basis of gender is wrong, whether it is done by men
or by women.
 
Karola Alford
Eastern Illinois University
cfka  AT  eiu.edu
=============================================================================
Date: Thu, 25 Sep 1997 10:13:53 -0400
From: Nancy Abinojar <santana AT UMICH.EDU>
Subject: Re: take back the night
 
At the Michigan campus in Ann Arbor, there has been  a separate
rally for men, after the women as a group have departed to travel
a route through campus where women have been assaulted.  I like the
idea of men doing child care.
 
I think it usually controversial because at issue is what role
do men serve at a rally for and about women.  I think that support
from men may better be served at male gatherings where women aren't
welcome or well received.
 
santana
===========================================================================
Date: Thu, 25 Sep 1997 11:46:01 -0400
From: hagolem <hagolem AT CAPECOD.NET>
Subject: Re: Take Back the Night
 
At 02:36 AM 9/24/97 -0400, you wrote:
>Although I am not certain this was the first TBTN march, in 1978 Women
>Against Violence Against Women (WAWAV) held a national conference in San
>Francisco on "Feminist Perspectives on Pornography" and staged a Take Back
>the Night March through San Francisco's porn district.  The conference led to
>the publication of Take Back the Night (Laura Lederer, ed. 1980), a book of
>readings by antipornography feminists.
>
>Gloria Cowan
 
the first take back the night marches antedated the San Francisco march by a
long time.  In fact, when I was asked to write something for the anthology
you mentoned, I had no idea it included an antiporgraphy slant to the whole
anthology, since none of the take back the nightmarches bgefrore that did,
to my knowledge.  I am more of a free speech advocate and felt burned by
contributing an introduction to an anthology i hadnot read first, and have
never done that again.
 
We had marches before that in Boston and on Cape Cod. The focus was against
violence against women and the issues we marched about and rallied about
were rape, sexual harassment on the streets and blaming the woman for
violence.  I would say that the first marches were in the early mid 70's.
Like maybe '75?
 
The idea was that women had been trained be afraid to go out at night
without male protection, and that together we would demand to have the right
to use the streets at night. We would no longer allow a woman alone at night
to need to have excuses or special pleading to defend her presence on the
streets.
 
marge piercy 
hagolem  AT  capecod.net
===========================================================================
Date: Thu, 25 Sep 1997 13:53:14 EST
From: "Gina Oboler, Anthropology & Sociology, Ursinus College"
              <roboler  AT  ACAD.URSINUS.EDU>

Subject: Re: take back the night
 
In the time I've been on WMST-L, it seems to me the debate about the
inclusion of men in TBTN marches has surfaced several times.  Though I'm
usually a proponent of including men in all things feminist, I've accepted
the reasoning for TBTN marches being a women's only event.  I don't really
want to rehash that issue.
 
However, in the course of reading these messages, suddenly the song Holly
Near and Ronnie Gilbert do, "Take Back the Night", popped into my head.
Does anyone know more about the context of this song?  I believe it was
written by a man, and on a tape I have Ronnie identifies it as such.  I
thought it was meant to describe the events that gave rise to the first
TBTN demo -- but I don't know that for sure.  One of the lines is, "Now
out in the street there's a vigil, with thousands of candles for light.
Arm-in-arm women are marching with men -- they sing `Take Back the Night'."
 
This seems to imply that men's participation marked the earliest TBTN
marches.  Does anyone know more about that song and how it came to be
written?  This would also throw light on the initial questions about the
origins of these marches.
 
  -- Gina
=============================================================================
Date: Thu, 25 Sep 1997 12:12:17 -0700
From: Jeffrey Gauthier <gauthier AT UOFPORT.EDU>
Subject: take back the night
 
Karola Alford wrote:
 
> I knew when I posted my opinion of including men in TBTN that it would
> generate debate.  While I understand, validate, and in some
> cases, share the anger and outrage, I do *not* believe that war is a
> very effective solution to the divisions in our society. I remain a
> *female* feminist who stubbornly believes that violence against women is
> not a "women's issue," but is a *society* issue that demands the
> attention of all human beings.  I believe that excluding and judging
> people solely on the basis of gender is wrong, whether it is done by men
> or by women.
 
I guess I'd say that exclusion of a group always requires some
justification and shouldn't be by default (much like the exercise of
authority by one person or group over another always requires
justification and shouldn't be exercised by default).  In the case of TBN
(and many other feminist activities from which men have been excluded),
I've never thought that the exclusion of men expressed some negative
judgment on the individual characters of all men, but factors relating to
the nature and political efficacy of the march.  Because the ability
of women to walk the streets at night *without* the company of men
is the point of the rally, and because that point is a politically
mportant one from a feminist perspective, the exclusion of men has a
justification that anyone supportive of feminist aims (woman or man) can
accept.  In that sense, the exclusion isn't comparable at all to the kinds
of exclusions from social practices and privileges that have historically
been imposed on women by men.
 
Having participated in support/child-care rallies for men at TBN marches
in Ann Arbor and Portland, I think these can be useful alternatives to
male accompaniment on the marches if some men feel they're too
"supportive" to be left out.
 
Jeff Gauthier
University of Portland
gauthier  AT  uofport.edu
===========================================================================
Date: Thu, 25 Sep 1997 19:09:54 -0700
From: "Frances E. Wood" <fwood01 AT EMORY.EDU>
Subject: Re: take back the night
 
Karola Alford and other WMST-L Participants:
1) RE: Violence against women.  I am the former program director of the
Center for the Prevention of Sexual and Domestic Violence.  I have
spent years and worked with thousands of men (as well as women),
attempting to inform and persuade that knowledge about, and actions to
prevent and appropriately respond to violence against women, children,
and other vulnerable persons is a *societal* issue, an *ethical* issue, a
*theological* issue, an issue of *professional competency*, a *political
and public policy* issue, a *health* issue, an *international* issue, a
*legal*issue, and finally a justice issue--as opposed to a so-called
women's issue.  However, I still don't see men of good will rushing to
have bake sales, or tractor pulls or 10k walks or triathlons or golf
tournaments to support the local sexual assault center or battered
women's shelters.  I *have* seen religious congregations take those
actions, however; and the majority of at least mainline, Christian
congregations continue to have more active female than male participants.
I eagerly await evidence of *any* significantly organized movement or
activity (such as National Coalition Against Sexual Assault or the
National Coalition Against Domestic Violence) by those whom John
Stoltenberg refers to as "penised persons", not only denouncing, but
also acting to end violence in society--whether against other men,
children, gays, women, whomever. In the absence of same, my critique
stands.
2) RE: Anger.  See the excerpt below.  For full text, see "The Uses of
Anger: Women Responding to Racism", _Sister Outsider: Essays and Speeches
by Audre Lorde_ (Trumansburg,NY: Crossing Press, 1984).  I never cease to
be amazed at the expectation that one who professes and lives out passion
for justice and right relationship is required to check anger (or, more
accurately, anything that is perceived as such), as a legitimate aspect
of said passion, at the door.  Several years ago, I wrote an essay on
"mandatory niceness" as an impediment to healing and justice-making.  I
see the mandate is alive and well. This thread may seem to some to have
veered far afield from WS issues.  However, I want to make the case that
issues of difference and the conflicts ensuing therefrom, whether
dichotomized as women/men, anger/nicety, divisiveness/inclusivity, or
addressed in their messier and more complex multiplicities, are the stuff
of which classes in women's studies, as well as other disciplines, are
made. Insofar as these remain the issues our students, colleagues,
and institutions encounter daily, they remain, in my understanding WMST-L
concerns.
--
Frances E. Wood
fwood01  AT  emory.edu
****************
===========================================================================
Date: Thu, 25 Sep 1997 19:27:48 -0700
From: "Frances E. Wood" <fwood01 AT EMORY.EDU>
Subject: Re: take back the night
 
Thanks to you, Jeff, and Bill Oetjen.  I appreciate your contributions of
political analysis, along with historically grounded, meaningful, and
creative alternatives to *me, too; me, too* forms of involvement by
feminist-supportive men.  One of the effects of this thread (and its
coincidence with the death anniversary of the former director of Men Stopping
Violence [MSV]) has been to prompt me to be in touch with my allies at MSV.
This, for me, has been what Martha Stewart might call, "a good thing."
--
Frances E. Wood
fwood01  AT  emory.edu
****************
============================================================================
Date: Fri, 3 Aug 2001 10:33:11 -0500
From: Jennifer Drake <ejdrake AT SCIFAC.INDSTATE.EDU>
Subject: Question re Take Back the Night
The WS Program at Indiana State University is getting organized
for this year's Take Back the Night March and Rally, and student
leaders are coming across conflicting information concerning the
first TBN event.  Some websites say the first event was in England in
1977; some say Belgium in 1976; some say Germany in 1973.  What's
the right date for the first TBN?

Thanks for your help!

Jen

Jennifer Drake
Acting Director of Women's Studies
Assistant Professor of English
Indiana State University
===========================================================================
Date: Fri, 3 Aug 2001 11:11:47 -0500
From: Jennifer Drake <ejdrake AT SCIFAC.INDSTATE.EDU>
Subject: Re: Question re Take Back the Night
Thanks for the reminder to check the WMST-L Files.  There is some
good discussion in the TBTN files on the participation of men, but
there is still no consensus on the place and date of the first
TBN event.  Interestingly, the archived messages don't mention any of
the places that ISU student organizers had found in their web
searches, which were all in Europe.  A number of the WMST-L messages
suggest that the 1978 San Francisco event was first, but many list
members also wrote in about earlier TBN events in Pittsburgh,
Florida, and Boston.  Vancouver 1978 was also mentioned.

So my question still stands.  Can anyone clear up the confusion?

Jen
===========================================================================
Date: Thu, 16 Aug 2001 14:21:30 -0500
From: Maria Bevacqua <maria.bevacqua AT mnsu.edu>
Subject: Re: Question re Take Back the Night
Since this question arises periodically on this list, I reply to all:

I apologize for responding weeks after this post, but I was out of
town and away from my computer.  Jen, I've researched this very
question for my book (RAPE ON THE PUBLIC AGENDA: FEMINISM AND THE
POLITICS OF SEXUAL ASSAULT, Northeastern Univ. Press, 2000) and found
the answer to be complicated.  The first use of the term Take Back the
Night that I could find was from a 1977 issue of *The Feminist Alliance
Against Rape Newsletter*.  It was the title of a violence against
women memorial read by Anne Pride at an event in Pittsburgh, 1977. It
is possible that the term was coined earlier, but I could not find any
evidence.

But the idea of "taking back the night" goes back further.  For
example, in the 1971 pamphlet "Stop Rape" by Detroit Women Against
Rape, the authors suggest that women "reinstate the evening walk," a
kind of feminist patrol of the streets enacted in resistance to women's
unwritten exclusion from the public sphere after dark.  In addition, in
1975, in celebration of Women's Equality Day (Aug. 26), NOW called for
members of its chapters across the country to engage in protests and
actions in the streets at night. They viewed this as a form of
resistance to women's victimization.  These symbolic reclaimings of the
streets and the night bear striking resemblance to what has come to be
called Take Back the Night.

Cheers,
Maria Bevacqua

Maria Bevacqua, Ph.D.
Assistant Professor
Department of Women's Studies
Minnesota State University
Mankato, Minn.  56001
maria.bevacqua  AT  mnsu.edu
===========================================================================

For information about WMST-L

WMST-L File Collection