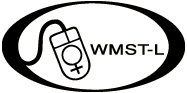 Feminist Criticism of the Media
This file includes suggestions for works about and/or examples of
feminist criticism of the media that would be appropriate for an
undergraduate class.  The discussion took place on WMST-L in
January 2004.  For additional WMST-L files available on the Web,
see the WMST-L File Collection.
===========================================================================
Date: Tue, 20 Jan 2004 15:05:01 +0000
From: Ann Savage <aammss AT COMCAST.NET>
Subject: Feminism and the Media
I posted about a week ago asking for suggestions on 20-40 page
readings that introduces feminism to undergraduates and then gives a
few examples of feminist criticism of the media.

I received no replies.  I thought I would post again encouraging folks
to email me off-list - just in case some thought I would receive
plenty of examples!  I've received none.

I am open to ALL suggestions!

Thanks,
Ann Savage
Butler University
Indianapolis, IN
===========================================================================
Date: Tue, 20 Jan 2004 20:00:43 -0800
From: Diane <herword AT D-WEB.COM>
Subject: Re: Feminism and the Media
How about Charlotte O'Kelly "Women and Men in Society," 1986 Chapter 6,
"Capitalist Industrial Society, and Hilary M. Lips, "Growing up Female Part
3," 1989, _Gender-Role Socialization: Lessons in Femininity_.Or, Joyce A.
Ladner "Women: "The Oppressed Majority," Chapter, "The Position of American
Women."  I know these are a decade + old, so if someone has more recent,
exceptional texts, please let me know.
Diane Frechin
herword  AT  d-web.com
===========================================================================
Date: Wed, 21 Jan 2004 08:47:44 -0600
From: "Barnett, Barbara" <barnettb AT KU.EDU>
Subject: Re: Feminism and the Media
You might try excepts from Susan Douglas' book "Where the Girls Are" --
it's easy to read and talks about media influences on women's lives.
Also, Dines & Humez anthology "Race, Class and Gender" has some short
readings that might be helpful. Also, think about "Male is to Female as
____ is to ____: A guided tour of five feminist frameworks for
communication studies." It was originally published in the book, "Women
Making Meaning" (1992) Routledge.

Barbara Barnett
barnettb  AT  ku.edu
===========================================================================
Date: Wed, 21 Jan 2004 09:42:59 -0600
From: shaba001 <shaba001 AT BAMA.UA.EDU>
Subject: Re: Feminism and the Media
I am currently teaching an interdisciplinary course on Media Criticism that
focuses on race, gender, and class issues in the media. Although, the entire
course does not look at women and feminism in the media, as a part of my
integrated teaching style, I use articles that complicate the identity and
politics of feminism and womanhood so that the notion of woman extends
beyond a discussion about white European middleclass women in the role of
media professional.

I have used for some years now a good practical newsletter (now in the form
of a website) http://www.mediareporttowomen.com/ . The website provides
updated research on numbers of women in the media and current challenges
facing them. In addition, FEMINIST TELEVISION CRITICISM: A READER edited by
Charlotte Brunsdon, Julie D'acci, and Lynn Spigel and published by Oxford
Television Studies.

Other titles that are useful are TELEVISION, HISTORY, AND AMERICAN CULTURE:
FEMINIST CRITICAL ESSAYS edited by Mary Haralovich and Lauren Rabinovitz
(1999) and published by Duke; WHEN WOMEN CALL THE SHOTS: THE DEVELOPING
POWER AND INFLUENCE OF WOMEN IN TELEVISION AND FILM by Linda Seger (1996)
published by Holt.

Good Luck,
DShabazz
University of Alabama
===========================================================================
Date: Wed, 21 Jan 2004 10:44:34 -0500
From: Tess Pierce <tess AT ETRESOFT.COM>
Subject: Re: Feminism and the Media
I would also use the magazine BITCH - A Feminist Response to Popular
Culture.

I also like the aef.com (The Advertising Educational Foundation, Inc.)
web site and newsletters to frame  discussions of women in advertising.

Tess Pierce
kick ass liberal curmudgeon
www.tess.ws
tess   AT  ettresoft.com
===========================================================================
Date: Wed, 21 Jan 2004 13:02:55 -0500
From: Georgia NeSmith <gnesmith AT FRONTIERNET.NET>
Subject: Re: Feminism and the Media
BTW, speaking of Media Report to Women, there is an opinion piece by
Sheila Gibbons (editor of Media Report to Women) in today's Women's
E-news about the apparently shatter-proof glass ceiling for women at
the top of media organizations. She summarizes the results of a report
by the Annenberg Public Policy Center of the University of Pennsylvania.

Article summary:

The glass ceiling in media companies appears shatter-proof. Not only do
women's pay and promotions continue to lag behind those of men, the gap
widens as women log more years on the job and gain experience, a sort
of reverse reward system.

http://www.womensenews.org/article.cfm?aid=1681

Georgia

***************************************************
Dr. Georgia NeSmith
Visual and Performing Arts Department
Monroe Community College
1000 East Henrietta Rd.
Rochester, NY 14623
gnesmith  AT   frontiernet.net
http://georgia_nesmith.tripod.com/mccmedia
===========================================================================
Date: Wed, 21 Jan 2004 14:37:31 -0500
From: "Del Rosso, Jeana" <JDelRosso AT NDM.EDU>
Subject: Re: Feminism and the Media
Hi all,

I have a question on a related topic:  I'm teaching a course on women and
the media this spring, and I'm looking for a good first-day activity:  an
exercise, a short essay that I could hand out and have students read and
respond to in class, etc.  Any suggestions?

Jeana DelRosso
jdelrosso  AT  ndm.edu
===========================================================================
Date: Wed, 21 Jan 2004 14:37:24 -0600
From: Samantha Elliott Briggs <brigg005 AT BAMA.UA.EDU>
Subject: Re: Feminism and the Media
I would suggest taking a look at about-face.org for issues and
activities related to women and the media.

--
Samantha Elliott Briggs
The University of Alabama
College of Education
Doctoral Student &
Graduate Teaching Fellow

brigg005  AT  bama.ua.edu
===========================================================================
Date: Thu, 22 Jan 2004 08:51:07 -0700
From: "Dickstein, Ruth" <dicksteinr AT U.LIBRARY.ARIZONA.EDU>
Subject: Feminism and the media
You might find some suggestion on the lists of Core Books created by the
Women's Studies Section of the Association of College and Research
Libraries.  These lists cover 45 different topics including "Women and the
Mass Media,"  "Film & Television Studies," and "Popular Culture" all of
which include titles that might work for Ann.  These are lists of about
25-30 currently in print titles that are considered important for basic
collections in women's studies.  You can find these lists at:
http://www.library.wisc.edu/libraries/WomensStudies/core/coremain.htm

Ruth Dickstein
Social Sciences Librarian for History and Women's Studies
University of Arizona Library
520-621-4866
dicksteinr  AT  u.library.arizona.edu
*********************************************
===========================================================================
For information about WMST-L
WMST-L File Collection