---
Marina Adler
Associate Professor
Department of Sociology
UMBC

1000 Hilltop Circle
Baltimore, MD 21250
Phone: (410) 455-3155
FAX: (410) 455-1154
Office: 232 Public Policy Bldg


last updated September 2006





---
Biography

Born and raised in Hanau, Germany, birthplace of the brothers Grimm of fairy tale fame.

Education:
Ph.D., 1990, University of Maryland College Park
B.A., 1982; M.A., 1984, University of Tennessee Knoxville

At UMBC since 1990; also affiliate faculty of Gender and Women's Studies and Public Policy

---
Research and Teaching Interests
Gender, race, class inequality; the sociology of women
International work and family issues; the state and social policy
Social change and the status of women; German women
Research methodology and statistics

List of selected Publications
---

Courses


SOCY 300: Methodology of Social Research (Spring 2005 syllabus)

SOCY 433/633: Gender, Work and Family in Cross-cultural
Perspective (Fall 2004 syllabus)


SOCY 600: Research Methodology (Fall 2006 syllabus)

SOCY 604: Statistical Analysis (Spring 2005 syllabus)

SOCY/PUBL 605: Advanced Research and Evaluation Techniques
(Fall 2006 syllabus)


SOCY 406/606: Inequality and Social Policy (Spring 2004 syllabus)

SOCY 497/697: The Welfare State and Social Policy in International
Perspective (Fall 2000 syllabus)
---
Research Resources


Links to national and international data sources

World Bank
World Health Organization(WHO)
United Nations (UN)
Unesco
International Consortium for Political and Social Research (ICPSR)
International Labor Organization (ILO)
OECD
Statistical Trends in Europe and North America (UNECE)
Socioeconomic Data Sources for Economic Development Analysis (Econdata.net)
Federal Agencies(FedStats: Census Bureau, Bureau of Labor Statistics, National
Center for Health Statistics, etc.)
Population Reference Bureau

Links to sociological resources
The sociology tour through Cyberspace
The SOCIOSITE
(Amsterdam)
Social Science Information Gateway
The SocioWeb
American Sociological Association
Southern Sociological Society

Links to national and international data and information about women
Network of East-West Women (Eastern Europe)
WomenWatch(UN)
Feminist Majority
Institute for Women's policy research (IWPR)
Women Work!


Links to resources about violence against women

MINCAVA (Minnesota Center Against Violence and Abuse)
Family Violence Prevention Fund
UMBC Women's Center

Links to some favorite organizations and news sources

Links to Orgs that matter (by The Feminist Majority Foundation)
Democratize the global economy

(global exchange)


Habitat for Humanity
Democratic Socialists of America (DSA)
Howard County Friends of Latin America (HoCoFoLA)
The Nation (unconventional newspaper)
Alternative Viewpoints on the Internet



---
Germany


Information on Germany

German News Online

Dresden is my favorite city

---
---


for reasons for the NIKE boycott, go to
http://www.globalexchange.org/campaigns/sweatshops/nike/
for reasons to boycott Walmart, go to
http://www.1worldcommunication.org/Walmart.htm
for reasons to boycott some other companies, go to http://www.vermontboycottforpeace.org/index.html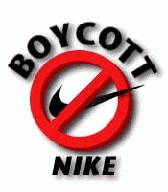 Collection of Peace and Justice websites